ENGLEWOOD, Colo. — The lobby of the Broncos' UCHealth Training Center always displays photos of the franchise's championship teams, footballs commemorating historic victories and the Lombardi trophies. Super Bowl championship and AFC West championship banners hang from the ceiling.
But, on Tuesday, below the championship banners and in front of the photos and trophies, more than 50 pairs of cleats on several long folding tables. It was a rainbow of shoes showcasing a collection of causes.
The debut of cleat designs for the NFL's "My Cause My Cleats" initiative was bigger than past and present wins and losses. The Broncos' shoes were about more than football.
"A lot of people have something they have a cause for and something that they have aspirations to help or bring awareness for," cornerback Chris Harris Jr. said. "This is just a great job by the NFL being able to allow us to do this and allow us to have something to stand for and something to represent this weekend."
The 54 Broncos who opted to have cleats designed will likely wear their shoes to practice Wednesday through Saturday, and then many will wear them during Sunday's game against the Houston Texans.
After that, players choose whether to gift their cleats to someone who's inspired them or auction them off to raise money for their cause of choice.
Linebacker Corey Nelson doesn't plan to wear his at all. He plans to frame them, so they don't get dirty, and surprise his dad, who suffers from multiple sclerosis.
Nelson unboxed his cleats in front of the media and choked up when describing how he chose his cause.
"I wanted to do this on behalf of [my dad]," Nelson said. "I know he loves football. He never got to play the sport and he lives through me. He loves it and it gives him joy."
Since 2016, players have been able to showcase their charitable cause on their footwear as part of the league-wide "My Cause My Cleats" initiative.
The Broncos organization pays for one pair of cleats for any player who wants to participate – injured-reserve and practice-squad players included. The 54 players who partook this year is a record number for the Broncos.
Defensive lineman Billy Winn, who suffered an arm injury in the preseason and has spent the regular season on IR, unboxed his cleats in front of the media on Tuesday.
Winn enthusiastically threw the wrapping paper to the ground and pulled bright purple cleats out of his box. His excitement turned to seriousness when he began to describe lupus, the long-term autoimmune disease with which his wife lives.
"My worst day ever will never compete with what [my wife] goes through on a daily basis," Winn said. "Every day is a bad day, but some days are less than others. It means the world to be able to be up here and stand for something and stand for her."
Many players' reactions were similar to Winn's — appreciation of their cleats' design marked with seriousness and passion for their causes.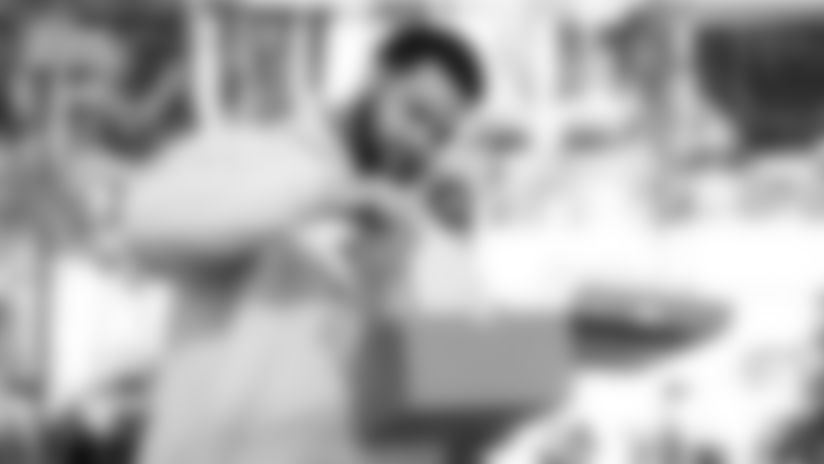 Wide receivers Tim Patrick and Diontae Spencer spoke softly and solemnly about their respective cleats and causes, as they also had their cleats designed to pay tribute to their families.
Patrick lost several family members to cancer and complications from sickle cell disease, so his blue, yellow and red cleats support the Sarcoma Foundation of America and the Sickle Cell Disease Association of America.
"I don't usually talk about stuff like this, so having 'My Cause My Cleats' allows me to express what I've been going through in my life," Patrick said. "And this is just one of the ways to let people know something that happened to me and to let them know that they can move forward after something like this."
Spencer's dad was murdered in 2010, and his orange, black and grey cleats read "END GUN VIOLENCE" to support the Everytown for Gun Safety nonprofit.
Many pairs of cleats pay tribute to friends and family members who have passed away, and many other pairs pay tribute to survivors.
Safety Kareem Jackson had two pairs of cleats designed, because one pair was featured in a commercial for "My Cause My Cleats." Both pairs honor his mother, a breast cancer survivor, and sister, a leukemia survivor. Both are pink and gold to represent his foundation and the work it does to raise awareness about breast cancer and pediatric cancer.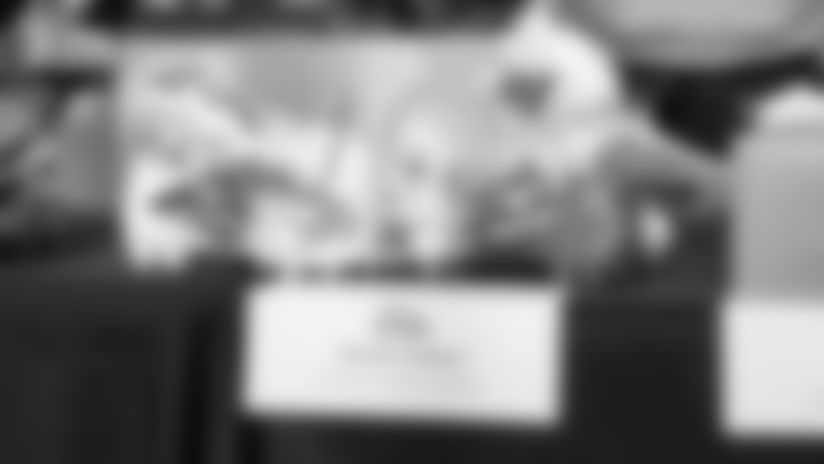 Defensive tackle Shelby Harris has similarly raised awareness for women affected by breast, ovarian or metastatic breast cancer. He requested "Aunt Freddie" be printed on one of his cleats this year to pay tribute to his aunt who passed away from breast cancer.
"I feel like [the cleat design] brings back all of those memories of that person because, honestly, most peoples' causes are somewhat personal to them," Harris said.
Raising awareness for different cancers, diseases and terminal illness was a common theme among players, and the ability to impact family, friends and strangers wasn't lost on veterans nor rookies.
"You don't necessarily get to do too much like this in college," said rookie quarterback Drew Lock, whose cleats support the Leukemia Research Foundation. "We weren't really allowed to wear pink either when that month came around [for breast cancer awareness]. It's cool to be able to express something that. We all kind of have something that we want to back, and to be able to do it is really cool."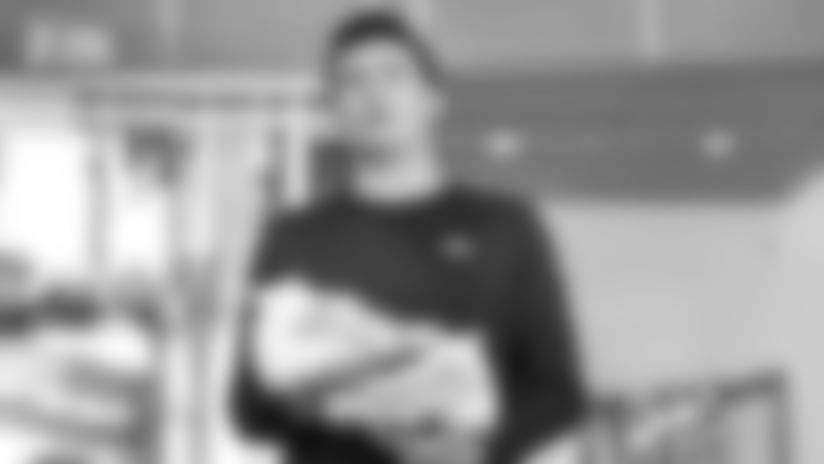 Getting to wear the colorful cleats on Sunday is a bonus to raising awareness and money for the charities and players' foundations.
On Tuesday, the cleats piled on top of the tables were about something bigger than football.
"The coolest thing that you talk about is—I have no idea what most of these foundations or events or different charities are for," safety Justin Simmons said. "I think that's one of the cooler things, is you see what different guys care about."