ENGLEWOOD, Colo. — As the holidays approach, McTelvin Agim's mind turns to his memories.
He thinks of the Christmases when he only got socks, or perhaps sometimes of when he and his family had to sleep in their car.
"When I was a kid, we had a rough time, a rough patch growing up," Agim says. "We really didn't have nowhere to go."
Or almost nowhere, rather. For about a year, Agim and his family would find refuge at a Salvation Army shelter. The experience would be a formative one, shaping Agim's outlook on life and his dedication to helping those in need.
"The Salvation Army just gave us sanctuary," Agim says. "They gave us a place to be able to lay our heads. … I wouldn't be here without them. It was rough. Being able to just give back something, I can't ever repay them for that time, for how important that was for us, but to be able to do something and give back something to them is something I try to do every time."
This time of year, those memories grow larger and heavier, and the opportunity grows greater. Agim can understand the pressures and struggles. He knows the anguish and insecurities that arise and how much a helping hand can mean.
During the NFL's annual My Cause My Cleats campaign, Agim will show his support for the Salvation Army's efforts by putting the organization on a pair of custom-designed cleats.
But it's not just the foundation that Agim is representing by doing this; he's also doing it to represent his family and countless others just like his, those who just need help during a time of need.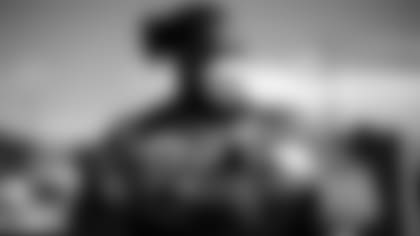 He was 6 years old. Maybe 7.
When he and his family moved into the Salvation Army shelter in Texarkana, Texas, he was old enough to grasp the situation and the shame that is so unfairly attached to it.
"At first it was like, 'Dang, we homeless,' you know?" Agim says. "It was embarrassing, you know? It was something you didn't want to talk about. If somebody asked you where you live, you didn't want to say. … I knew that much."
For about a year, Agim and his family stayed there. In a trying situation, a young Agim was able to make the best of it.
Salvation Army staff worked to make the communal living space as homey as possible. Agim recalls that they would take them on trips to the park or to the basketball court, "just trying to show us that it's still a great environment that we're in, a family-type environment."
During that time, he formed friendships with other children. Though some schoolmates couldn't relate to what Agim was going through, his friends at the shelter could.
"They understand you," Agim says. "They understand they're in the same boat as you. The counselors or whoever it was working at the Salvation Army, they was trying to make sure that we knew that we didn't have to worry about that either. As kids, we didn't have to worry about that, even though we was in the situation and circumstance we were in, we didn't have to feel it even when we was in there."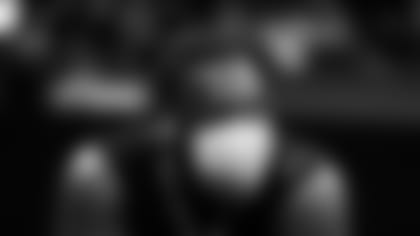 Now 24 years old, Agim finds himself far away from that situation, both geographically and financially.
As he grew up, Agim developed into a Division-I defensive line prospect that gathered scholarship offers from several programs. He chose the University of Arkansas, just four hours from home, and grew to become an NFL prospect. The Broncos drafted him in the third round with the 95th-overall pick, bringing him to Denver in 2020.
But even though his surroundings have changed, Agim knows he hasn't. He doesn't forget the hard times, nor the people who helped him get through them.
"I don't think you ever forget," Agim says. "I think you grow up — some people grow apart — but you don't ever forget where you come from. You don't ever forget the struggles, the trials, any of that. It's still fresh on your mind. You try to help as much as possible. Sometimes you don't help how people will want you to help, but you try to help as much as possible."
This winter, one way he'll be doing just that is by adopting a family for the holidays through the Salvation Army's Angel Tree program, where people can purchase presents for families in need.
"The thing I want to do is I just want to be able to give back to those who can't get anything," Agim says. "Some people wake up on Christmas and they can only get socks. That was us a couple times. My grandmother made sure, even if it was socks, we were appreciative for anything. So if I can do something and get a kid a bike or a skateboard or something like that, it's going to change their life, and I understand how much it will change their life."
The Texarkana Salvation Army's Corps Officer, Juan Gomez, knows exactly how important an act that can be. He also grew up feeling the impact of the Salvation Army — "I have gone from one side of the feeding line to the other," he says — and during the holidays, his family was once one that was picked off the Angel Tree.
It's not hard to imagine that impact, whether it means a child simply has a new toy to play with during the holiday break or perhaps that if a teacher asks what they got for Christmas, they don't have to shy away from that interaction.
"For them to have the opportunity to share that they also got something and that they were able to participate and have the joy of what it is to have a gift under the tree for Christmas, it means a lot," Gomez says. "It really is an opportunity for these children and for these families as a whole to be seen as valuable. I know that sounds awkward, because we know that Christmas is so much more than a gift, but sometimes we do place our value in the things that we can get or sometimes the people around us place value in the way that we're able to get those things, as well."
Beyond the material gifts, Agim is also able to provide something perhaps even more important: hope, especially for children who can see themselves in him.
"It wasn't a lot of people we could look up to and look at like, 'Oh, these guys made it and they came from the same situation we did,'" Agim says. "Now I try to show people, like, I came from the same thing. If I made it, I promise you anybody can."
In that way, Agim's message naturally dovetails into the Salvation Army's.
"The Salvation Army is, as a whole, an opportunity for someone to find hope," Gomez says. "So, sometimes somebody comes through our shelter and they're able to find hope just in a bed or a shower or the laundry facility. Sometimes hope comes through our case workers and those who are working hand in hand to ensure that the acclimation toward self-sufficiency is taking the right steps. … Every day, we have men, women and children who are coming through our doors, and we don't know who they are, and we don't know who they're going to be. We don't know what successes they're going to have in life or what struggles they're going to have in life, and the truth of the matter is none of that — none of that — weighs on our decision to help them."
Agim could have hardly imagined becoming who he did either. That he would move beyond his humble beginnings surprised even him, but the memories continue to drive him to be the person he wants to be and to help others become the people they want to be, too.
Even though those memories only grow more distant, it doesn't mean they grow any fainter.