DENVER — It must be hard to autograph glasses.
Fans brought Broncos jerseys, hats and blankets, but the young girl who was first in line to meet Von Miller at his Von's Vision Day Reveal Party asked him to sign her new pair of glasses, which she received that day as a gift from Miller's foundation.
Von's Vision, which provides eye examinations and eyewear to low-income Denver-area children, is naturally specific in its scope, but its tangible goal to get eyeglasses in the hands of children in need means that it can have a widespread impact.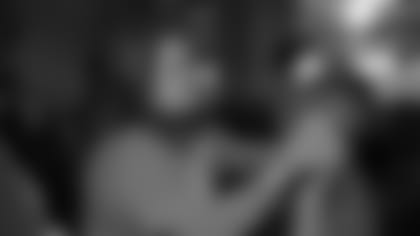 And so Miller took the girl's pink glasses into his hands and did his best to keep his sprawling signature within the small confines of the frames.
It was a busy day for the Super Bowl 50 MVP. After Day 2 of voluntary veteran minicamp, Miller left the training facility around 7 p.m. for the 28-mile drive up Interstate 25 to Sports Authority Field at Mile High. The reveal party had traditionally been in the visitors' locker room, but the previous year's event was so popular that it outgrew the space and had to be moved to the club level lounge area.
During the reveal party, children received the prescription glasses for which they were originally screened in March at Von's Vision Day. The kids were also welcomed with party festivities like balloon artistry and face-painting. Simply put, Von's Vision Day Reveal Party was a celebration for children gaining their sight.
"I think vision is very important," Miller said. "It was important for me. There's some kids that don't even know they have problems with sight, so that's what Von's Vision is here [for] — screenings, glasses, contacts, whatever it may be to give kids an equal playing field in the classroom."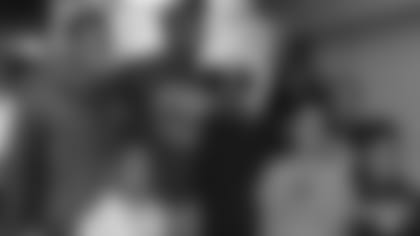 Since 2012, Miller has been growing Von's Vision, which expects to help at least 2,000 children and students in 2017.
It's a cause that's near and dear to Miller's heart. He grew up needing and loving his glasses, and now as an adult, he wants to give children that same love. As an NFL player, he has that opportunity.
"Being a part of the Denver Broncos and a great city like this, it comes with a lot of power, and with a lot of power comes great responsibility," Miller said. "It's like that famous Spiderman quote. We're on a huge stage to help and that's what I'm trying to use my life for here today."