CANTON, Ohio —**More than 30 years after beginning his career in sports broadcasting, Broncos Ring of Famer Tom Jackson saw his hard work receive its due recognition with the 2015 Pete Rozelle Award given to him on Saturday night during the Pro Football Hall of Fame's enshrinement ceremony.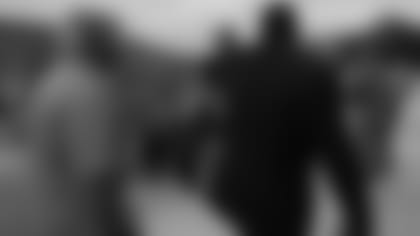 To receive the plaque, Jackson briefly excused himself from ESPN's set to walk to the stage. And as he walked back down the aisle through the audience, football fans wearing their favorite team jerseys called out from every direction to congratulate him. That Jackson has worked for this long and endeared himself to fans of any team is a testament to the quality of work that he has provided for a national audience for 28 years and counting.
"I don't think that anybody goes into it necessarily with the idea of getting the Pete Rozelle Award 28 years later, but it is a validation for the work that you do," Jackson said. "As I look back on it—and it certainly has flown by—yeah, there's a sense of pride taken into work and the fact that people appreciate it."
His family was also on hand to celebrate the momentous occasion and his daughter Taylor knew exactly how much he put into his craft.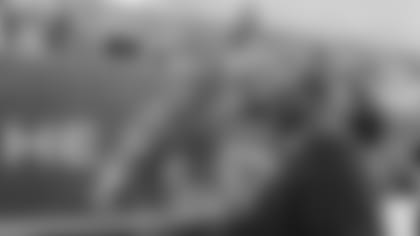 "I'm so proud of him," she said. "I know that he worked hard in pro football, but he works really hard at his job and he's been doing it for almost 30 years and it's just really nice he's finally getting recognized for that. [...] He works the whole week and it's really a difficult job. Some people might think that it's easy and it's fun, but he's studies every single player for every single week and he doesn't play favorites and he just works hard to do the best job he can."
But perhaps no one knows Tom Jackson as a broadcaster better than his colleague Chris Berman, who was there when Jackson first auditioned.
There was something that clicked in that audition and months later Berman knew Jackson was a natural. It was Jackson's first NFL Sunday after retirement and after watching a great tackle, Jackson's eyes lit up as he delighted in watching what he used to do.
"'Whoa, whoa, whoa. Tom, that's what you used to do,'" Berman told him. "He goes, 'I know, but it was such a good hit.' I knew we had a natural."