Former Broncos quarterback Peyton Manning has spent practically his entire life around the sport that has largely defined who he is.
Since his early years, when he would accompany his father, a 15-year starting NFL quarterback, to practices and games, Manning has embedded himself in the world of football, devoting an immeasurable amount of time toward learning the game and honing his skills once he started playing the game competitively.
Throughout this extraordinary life in football, Manning has gained an appreciation of the game that can be described as nothing short of reverential. With a photographic memory and an endless appetite for the game, Manning has built an encyclopedic football knowledge that spans eras.
With that in mind, we asked him to look back through his life to pick out the NFL players he most admired at different stages of his life to give us a deeper look at who he is and how he views the game he loves. Read on for his answers in his own words.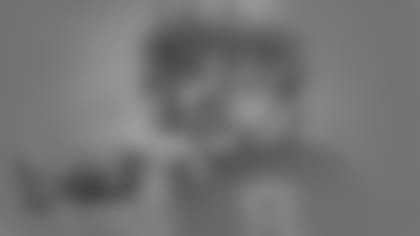 Elementary School: Archie Manning
"Yeah, I was 8 years old when my dad retired, so I remember more going to the locker room after games. I used to go to Saturday practices, kind of like you're allowed to do, to bring your kids to Saturday practices. I got to meet a lot of the players. I got to go to a Pro Bowl in Hawaii and meet some of the other great players, like Roger Staubach and Walter Payton, at the time. My dad was always including us, including us in his football life — bringing us to practice when he can, going down to the locker room. We used to go down onto the Superdome turf and play 1-on-1 100-yard football while he was doing his interviews and maybe signing autographs for the fans.
"It was a fun way to grow up, meeting a lot of people and having the chance to experience some pretty cool things. So I probably remember more about some of the off-the-field stuff.
"I took a lot of great interest in my dad's football career. I used to listen to his old college games. Somebody sent us a bunch of his radio tapes of the old college games being called on the radio. I'd sit on my bed and just listen. You couldn't see it because it was on the radio, but you could kind of visualize the team colors and the weather. So I took great interest in his college career, and I used to love just the ability to watch my dad play."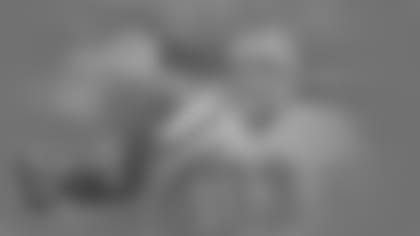 High School and college: Dan Marino
"After my dad retired, there was a great quarterback class that came into the NFL. But I just took an interest in Dan Marino. I liked the way he kind of was a field general out there, always kind of in control, always kind of taking command. I got to see him play down in New Orleans. I still have a picture. I got to meet him before the game. My dad used to do the radio, so I'd go down on the field with my dad before the game and watch guys warm up and I got to meet Dan when they played the Saints.
"I think you always kind of have a current favorite player. And so my dad had just retired and I'm kind of biased toward quarterbacks.
"But then I had the chance to play against Dan on four different occasions. Actually, my very first game in the NFL was against the Dolphins and Dan Marino. And you kind of find yourself, you know, having trouble concentrating on your job. It's maybe looking at the pictures or talking to your coaches, but I'm looking at one of my heroes out there playing, like, All right, you've got to focus on doing your job today, Peyton. The Dolphins beat us that day, but I got a good picture after that game, too — Dan putting his arm around me and telling me, Good luck and hang in there. He's been a great mentor, as well."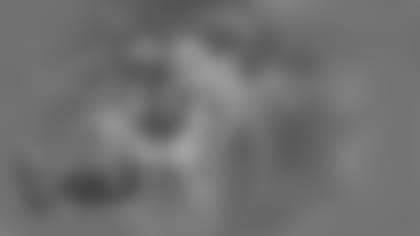 In the NFL: Eli Manning
"I guess I had a few years — it wasn't an overlap — but Eli came in in 2004, when he got drafted. Of course, watching him play in college, I only got to see Eli play once a year in person. Even in high school, if we had a bye week, I'd go see him play in high school one game in person a year. Same deal — bye week in the NFL, I'd go back to see him play in college.
"Then when we were both playing in the NFL, it was really hard to get to see him play in person. But I enjoyed watching him play on TV. He's your brother and you pull for him. One of the great traditions when I played in Indianapolis and in Denver was, if you won the game, was to go celebrate at a steakhouse and hopefully watch the Giants play. They were playing the afternoon game or playing in the evening. Obviously in Denver we played more in the afternoon. So, it was fun to be able to pull for your brother and cheer for him.
"There's lots of guys that I've enjoyed watching play. Brett Favre was always fun to watch just compete. Unpredictable and the game was never over. He could make some just incredible throws that you kind of thought, There's no way he can get that one in there, and he would.
"Shockingly, all those guys are quarterbacks."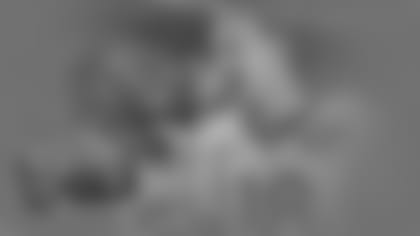 In retirement: Von Miller
"I still get to see Eli play — much more now. I've seen him play, I think, three games a year in person since I've been retired. Prior to that, I got to see him play in both Super Bowls, which was very special. But I've gotten to see him play more.
"We come to all the Broncos games, so I enjoy some of the guys that I've played with, like Von Miller. I still enjoy watching him compete. … Maybe this tells you how special he is that I'm maybe not looking at quarterbacks now; I'm watching outside linebackers and pass rushers. People ask me a lot of times, 'Who's the best athlete you've ever played with?' And I say, 'Von Miller.' Just some of the things he can do physically is special. So when you come to a Broncos game and they're on defense, you find yourself kind of locked in, seeing this might be the game-changing sack-fumble play, or interception — some kind of game-changing play he can make. I like the way he handles his business and like the way he competes out there."