As a kid, Steve Atwater preferred playing sports to watching them.
During his high school years, he ran track, played baseball and basketball. And, of course, he was pretty good at football.
But every now and then, he'd catch his hometown St. Louis Cardinals (now the Arizona Cardinals) and the Pittsburgh Steelers, whose collection of talent — including Joe Greene, Lynn Swann and Franco Harris — made him love the game.
Eventually, Atwater's life would come to revolve around that game, especially as the sport became his career. Whether as a player watching two to three hours of tape per day or as an analyst for DenverBroncos.com and Orange & Blue 760, he's certainly seen his fair share of football.
To get a sense of the player and person he aimed to be and to understand his path to the Ring of Fame and beyond, we asked Steve Atwater to tell us about the players he loved and loves to watch at different stages of his life. Read on for his answers.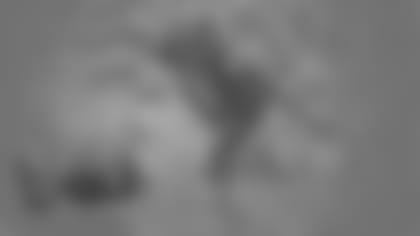 Elementary school: 'Mean' Joe Greene
"'Mean' Joe Greene. … Franco Harris, Lynn Swann. I remember watching — I think the Steelers were playing the Raiders — Jack Tatum hit the receiver and then Franco Harris caught the ball and then ran in for a touchdown. Man, that was so exciting. The Immaculate Reception. I think that was the reason why I kind of gravitated toward football. And I liked football. That was really after I started playing youth football. I started playing when I was 8 years old. And because I played it, I watched it some on TV and got really into it. …
"There was no cable, there was no DirecTV. It was just that the game was on and if you saw it, you saw it. If not, you just missed it. I remember my dad watching games and me sitting up, looking at the TV with him and watching the game with him some. I don't recall too many times sitting in front of the TV watching the games. It wasn't like a set thing that we did, even though I think they did have 'Monday Night Football' back then. It just wasn't something that I regularly did. I wasn't a big TV guy anyway. I liked being outside, riding our bikes, working on our bikes — if I didn't have homework to do. …
"I only got the chance to go to one football game, that my mom took me to when I was younger. I think I was in high school when that happened. She knew I really liked football. I was a good football player, so she treated me to that."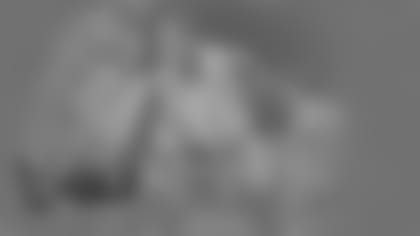 High school: Michael Jordan
"When I was in high school, I played basketball too. I liked North Carolina, and if they had recruited me, I would have went there. But they didn't recruit me. [The allure was] Michael Jordan. He was a great basketball player, and I loved the blue and white colors that they wore back then. L.T. [Lawrence Taylor] was my man, too. … But yeah, I watched all those big-time games that Michael Jordan played. … I didn't get recruited by too many schools. I got recruited by Tulsa, Ole Miss, Arkansas and a couple of other schools. …
"I would say when I was in high school, I think I was still somewhat of a Steelers fan, having seen them, and I was a Cardinals fan, too, because I lived in St. Louis. Jim Hart was the quarterback. I remember [Ottis] 'O.J.'Anderson, a running back with the Cardinals. … He was a big dude, big bruising running back."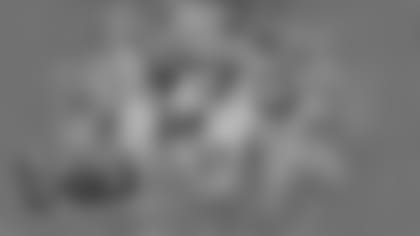 College: Ronnie Lott
"I met Ronnie when I was in college. It was actually after my senior year. I went to the NBA All-Star Game. I think it was in Houston. I saw Ronnie Lott sitting up in the stands, and I went up and went, 'Man, are you Ronnie Lott?' He was like, 'Yeah!' and he sat down and talked to me for, like, 10 minutes. It was the coolest thing. I'll never forget that, how he was so nice and so welcoming and took he time to talk to me. I was, like, 'Wow!' …
"[I loved] the physicality. I like looking at a screen and you see a person running the ball and then you just see him fly onto the screen like, 'Whoa!' That got me fired up. …
"[Also] back when I was in college, I don't know if my coach got it for me or I bought it, but I got a book: 'The Assassin' with Jack Tatum, who was a hard-hitting safety. Just got a chance to see some of his highlights from when he played and read about them. Then I got a chance to meet him one time when we played the Raiders, or a couple of times when we were playing in Oakland."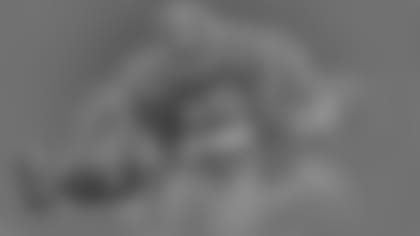 In the pros: Dennis Smith
"When I got here and got a chance to play with Dennis, [I was] like, 'Why isn't Dennis Smith getting all this pub? Because Dennis can do the same things that Ronnie can do!' …
"I learned from Dennis. I thought I was physical already, but being on the field with Dennis — I remember a play where we were playing the Indianapolis Colts here in Denver [in 1993] — and I was running over to make a tackle and Dennis comes flying by me and POW, he slams into the guy. I'm like, 'Oh, sh--!' After that, I was like, 'I've got to go faster. I'm not getting there fast enough.' …
"I just saw another level of play. He would encourage me. Any questions I had, he would take the time to answer the questions. He would come to me if I was doing something or if I didn't see something. A lot of times it was like that. I'd be looking at my side and he'd be like, 'No, no! You've got to see what's happening over here, too!' Then I finally got to where my vision was much better, because I was seeing more that kind of helped the game slow down for me and made me a smarter player. By expanding that vision, I could see not just my guy, but what's happening on the other side of the field. …
"I still loved Ronnie and loved watching him play, but I was in the room with [Dennis] and at practice with him and saw how he practiced, saw his demeanor. I was just watching everything like, 'OK, this is how I've got to do it.' I learned to be a professional from watching him."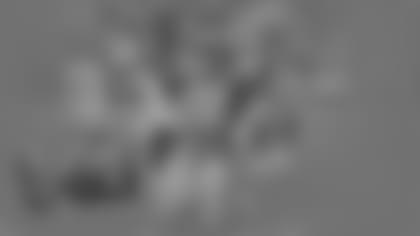 After the NFL: Brian Dawkins
"I've always been attracted to defensive players. Ray Lewis — a great player. Brian Dawkins — I loved watching him play. And I've told him this, too, that when he used to tackle people and then he'd crawl on the ground, that used to always get me fired up. I can't imagine what it did for his teammates. That extra motivation, seeing the guy who's such a great player, had so much emotion and be such a great leader, too. …
"Another guy I loved watching play was Aeneas Williams. He went from cornerback to playing safety and played safety just as well as he played cornerback. A guy who diagnosed things quickly and was physical, especially for his size. He's not a big guy, but he was extremely physical and got the ball out a lot. Tyrone Braxton was like that, too. Tyrone, he made a lot of plays. A lot of people didn't think Tyrone was a physical guy, but Tyrone would get up in there. He wouldn't have any fear. But yeah, that is important, being able to diagnose and then respond quickly. …
"I went through a period when I couldn't watch as much, because when you start having kids and you've got their practices and their games, I'm helping coach their teams, I couldn't watch it as much. And I know some guys who leave the game — I've met a lot of guys who have left the game who are upset for some reason, either with the organization or because they didn't go the way they wanted to go. But I never went through that. I've always had a great relationship with the team, and I was really thankful, even when I got released. …
"Not all my kids were Broncos fans coming up, either, because we had moved away. One of my sons was a Miami Dolphins fan, one was a Rams fan because the Rams won the Super Bowl, and we weren't living here in Denver at the time. I think that had them looking at other teams, especially because you couldn't get all the games everywhere back then. But we watched football together."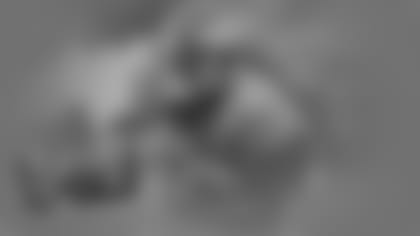 As an analyst: Emmanuel Sanders
"I don't think you ever watch more football than when you played. … We watched at least two-and-a-half or three hours [of film each day], though.. … As a radio guy, we've got to talk about it — not necessarily 'under the hood' like a scout would, but scouts, they've got to know every player, all the tendencies of the team. We don't have to go that deep into it. …
"At first, I used to watch it more from just a safety's perspective. I would look at, 'All right, what kind of keys [do you have]? [Is] the offensive line giving you any keys? What are the receivers doing? Are they coming off the line of scrimmage hard or are they jogging off the line of scrimmage?' Because a lot of times when receivers aren't getting the ball, they'll jog off the line of scrimmage and if they're doing that, a safety can make a play off of that. I don't know if they're still doing that today, but back in my day I used to read that and take that as a key. …
"But I follow the ball, too. I can enjoy games as well. I've kind of gotten out of that. I don't do that as much anymore. …
"I love watching [Emmanuel Sanders] play. Really, him and Todd Davis are two guys [I like watching]. Von Miller — everybody loves watching Von. But kind of underneath the hood, seeing how Emmanuel practices, his work ethic in between offensive and defensive drills. When the offense is getting a break, he's catching passes the whole time. And then to see that pay off on the field with his productivity, that's been real fun for me to watch.
"And Todd Davis for me, as well, I love his motor. He's full go, full speed and he's a great leader, too, from what I've seen. I've seen him play and interact with his teammates. But those two guys are the most inspiring so far. And Chris Harris, too, at the corner position. You see he's not a big guy — and not a small guy either, but he's not the biggest guy. He has no fear, he'll tackle anybody. I saw him line up on Antonio Brown and man, he was up for the challenge."