Safety Justin Simmons' favorite players have always matched the position he would end up playing in NFL. Sometimes it was because of how they played the game physically and sometimes it was because of the way they played the game emotionally.
Either way, he has always found inspiration in a select group of safeties that he followed throughout his youth and beyond — including a handful of former Broncos.
To get a sense of how Simmons grew up and how he became the person and player he is today, we asked him to recall his favorite players at various stages of his life. Read on for his answers.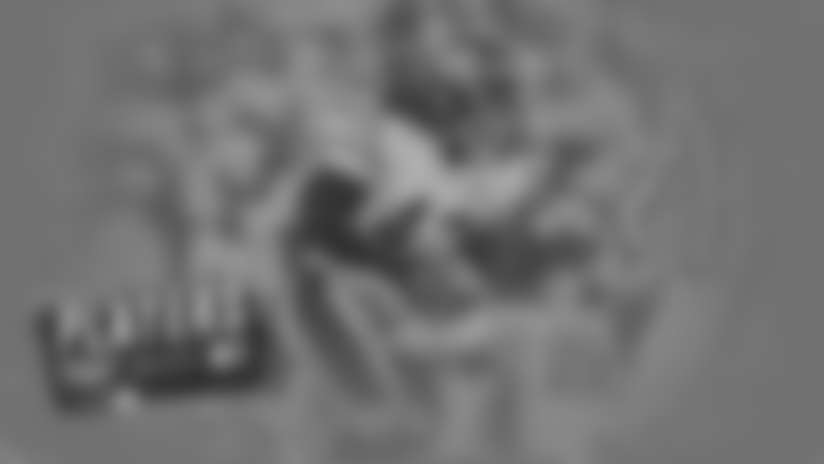 Elementary & middle school: Troy Polamalu
"I always grew up loving to watch the defensive side of the ball the most. And specifically, we talk about Brian Dawkins, Troy Polamalu. I don't know what it was. Maybe it was the tenacity, the hard hitting, the play-making availability that they had, but I just loved [those guys]. …
"I started out [playing football] really young. Tackle, I don't know if I can even put a number on it. But flag football, I started, like, super early. I want to say 8 or 9. We started pretty early. It was a lot of fun, though. …
"I always wanted to play professionally, but I wasn't following a team all my life or the most diehard person for this or the most diehard person for that. Even in middle school, it was kind of like, if I flip on the TV and those guys were playing, I would watch and it'd be super cool. …
"Sundays during the NFL season were like party days. After church in the morning, we would go and bounce around to different houses, because all of our family lived in the same town. So we would change up where we would go from time to time. And we'd all go there and have games on. The biggest games that we watched were obviously the Dolphins, being in south Florida. … Being there, I had a lot of cousins that were my age and so, for us, it was more nostalgic in terms of we'd go and hang out and we'd want to play football ourselves, instead of watching it, or go out and do other kids stuff, when we were in middle school. …
"In high school and college is really when it picked up for me. …"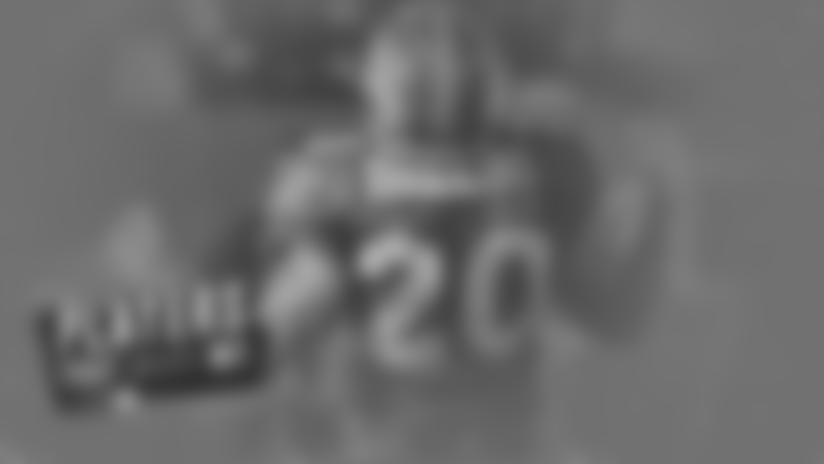 High school: Brian Dawkins
"It was definitely Brian Dawkins. Shoot, just watching him … I think the biggest thing for me why I watched him the most was because, obviously he's a great player, but he was a believer too. For me, growing up as a Christian, I wanted to have somebody I could relate to. Looking at him and him being so strong in his faith. And obviously him being a Hall of Fame safety was a lot of fun to watch. It just made him so easy to like.
"I think I watched him maybe for like a year with Philly, and then he switched over to the Broncos, more getting into his later years. But earlier in his career, when I was in middle school I watched him with Philly. And I think his last year was like my first year in high school. Then he obviously went over to Denver. I still kept up with him. …
"Especially when he was older, in the older parts of his career, because the passion was there and you could tell. I'm pretty sure he's even said it — When that's no longer there, I need to just go ahead and hang it up.
"But how much he loved it, how passionate he was about it and how much it meant, you could just see it. It was cool to watch him. …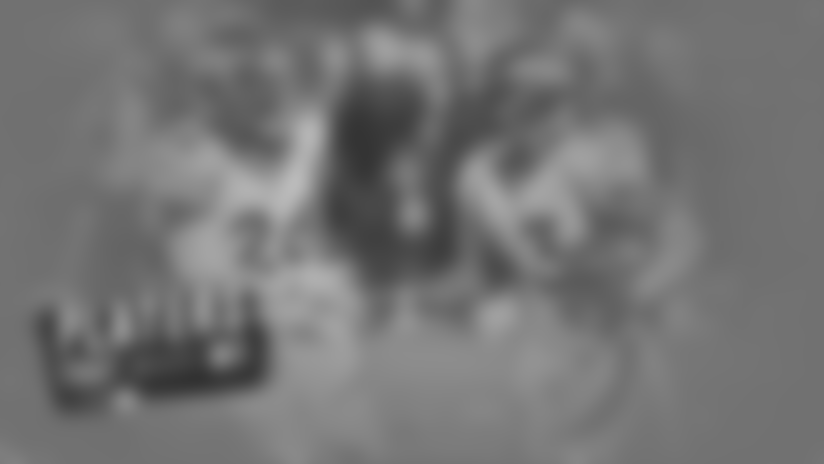 College: T.J. Ward and Darian Stewart
"Once I got to college and once I really started understanding football kind of at a deeper level, the mental game started coming with it. ... I enjoyed watching good football at this point in time. I'm not just watching certain teams; I'm watching almost every game, just watching guys, watching how guys play — specifically defensively. Playing in the back end for all my life, it was just fun to watch guys make plays. …
"There were definitely a couple [of players I liked to watch], like Eric Weddle and T.J. Ward. … Just thinking of my senior year of college, just getting ready for the draft, I remember watching Super Bowl 50 and watching the Broncos defense. I was one of the guys who, at first, was like — I didn't write the Broncos off, because I knew how great they were defensively, being a fan of watching defenses — but [I was like], 'That Carolina offense is pretty darn good and they showed no signs of slowing down. It'll be interesting to see how Denver gets it done.' Lo and behold, that defense was unbelievable. Obviously in part due to who they had up front as well, but the back end — watching T.J. [and Darian Stewart] 'Stew.'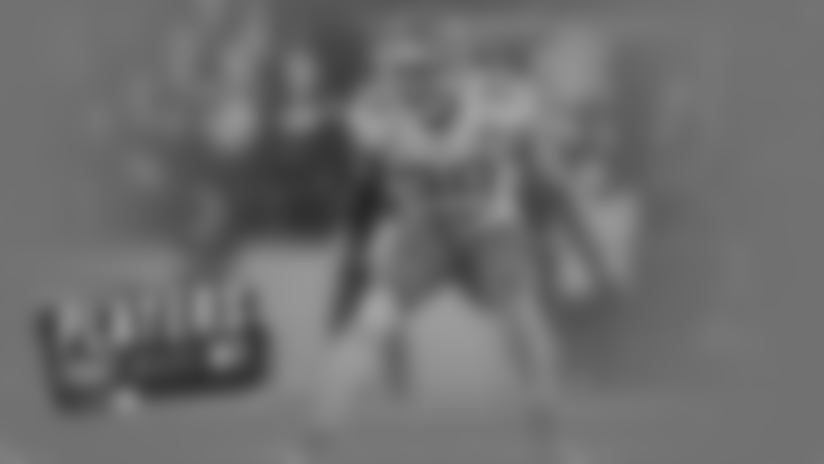 In the pros: Eric Berry
"I like to watch a bunch of different guys. One of the more inspiring guys that I've seen in terms of, like, career-wise is Eric Berry, battling through everything he's battled through, [including cancer and an Achilles tear]. I thought it was real cool how he bounced back and was in the AFC Championship Game this past year, after all that he's done. And like I said, guys like Eric Weddle, Earl Thomas — now with the Ravens; and Kam Chancellor, unfortunately who had a lot of head injuries; Devin McCourty, guys who have just been consistent in the places that they've been. I can respect that, especially being in it now and seeing how difficult it is and upholding those reputations year in and year out with organizations. …
"I don't even know if I know how to differentiate [watching] film [from watching just as a spectator]. …
"I'll watch a defense if I'm specifically looking to see what they're in, but now when I'm watching, obviously the screen most of the time is on the offensive side of the ball anyway. You rarely see what the defense is doing. So I'm watching for offensive concepts. It's kind of just drilled into me. I'm looking at what they're trying to exploit. What matchups do they like? Who are they going to? …
"There will be some teams where, like, if Kansas City is on a Monday night game and obviously we play the upcoming Sunday, I'm sitting at home on Monday night and I'll be watching KC and in the back of my mind I'll be thinking, 'These are some of the things we might get later on in the year. But other teams, if we're not playing the Eagles that year and they're playing the Redskins or something, I'll be watching … and I'll try to watch as a spectator, but I'll be trying to call out the plays before they happen. I don't even know how to watch just as a fan anymore.