Entering your sixth year as a Denver Broncos Cheerleader, what is it that keeps you coming back?
Everything keeps me coming back: the fans, the games, the ability to work within the community doing all of the outreach that we get to do with the junior program, just the camaraderie that we have on the team. I think it's just sort of all-encompassing; we love football and being able to share that with my teammates, being able to share it with the Denver community is definitely the reason I come back every season.
Does the audition process get easier through the years?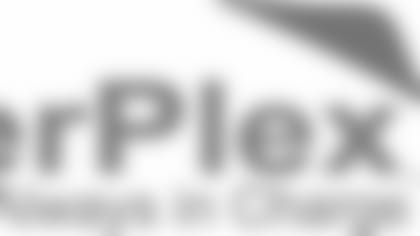 I think the audition process is easier in the way that once you're a veteran member, you know what to expect, and you know what the coaches expect of you. But the actual process itself is still nerve-wracking. You still are very much working off of adrenaline and excitement and you want to be better every single year, and you want to come back and show people that you've improved and that you're dancing better, you're dancing bigger and your showmanship, your performance has continued to improve throughout the seasons. So I think that every year you want it a little bit more than you did, even though the year before that you wanted it the most you had ever before in your life. So auditions never technically get easier. Our coaches always continue to push us and I think the talent level that comes in every season continues to push and raise that bar and so you have to keep up and maintain with that.
What is a Broncos experience that you'll never forget?
There are so many Broncos experiences I'll never forget. The one that really meant a lot to me this past offseason happened to be the Pro Bowl experience. I was so blessed and so honored to be chosen by my teammates to represent the Denver Broncos as a cheerleader at the Pro Bowl. It meant so much to me to be able to represent not only the Denver community, my teammates, the organization itself, but to see how many other folks out there were Broncos fans wanted to know about what our team was like. The other cheerleaders that I was able to interact with from other teams, find out what their teams were like and they were so impressed with our organization and there was just this constant mutual excitement and love for the NFL and being able to be the chosen representative for our team was an honor bestowed upon me and that's an honor I will always cherish for the rest of my life and it really impacted me a lot, being able to go to the Pro Bowl.
But it was no vacation, right? We saw you climbing mountains!
Yeah! So we did a photo shoot on sort of the side of this mountain and for whatever particular reason, the day that the photo shoot was, it was like a wind tunnel up there. We were just trying to keep our feet grounded because the wind was blowing that hard. Everyone was in such high spirits, though, keeping positive attitudes. The girls were freezing because it was like 60 degrees and like a wind tunnel, but we had a great photograph that came out and became the actual Pro Bowl poster. The Pro Bowl experience in general, we were doing appearances, we were practicing every single day for the game and then I was writing blogs about my experiences. I was continually interacting with my fellow Pro Bowl cheerleaders, getting to know everyone because we had such a short window of opportunity to really bond and get to know each other. So I was constantly like go, go, go the whole time and taking pictures with folks on the street, too, that would recognize us as the Pro Bowl representatives.
When you were a kid what did you want to be when you grew up?
I think since I started dancing as a very, very young little girl, I had always wanted to be a professional ballet dancer. However, if ballet didn't work out for me, I had once thought I wanted to be a zoologist.
What three items would you take with you on a deserted island?
Definitely would need a swimsuit. I'd take sunscreen because I learned from experience what happens when you don't put enough on in Mexico. And I would take a pillow.
If you were a Broncos player what position would you play?
I would want to be a kicker because I've got the legs for it.
The best thing about Broncos fans is…
I feel they understand that we are all a part of a big family. I know we always say "United in Orange" and I think we really are a part of a family and I feel that with every fan that I've ever met.
What's your favorite holiday?
Halloween
What's your favorite Disney movie?
The Little Mermaid
What's something that you can't live without?
Chocolate
What is your favorite music genre?
Top 40
What actress would play you in your life story?
Halle Berry
What is your favorite outdoor activity?
Running
What is your favorite exotic pet?
I own two guinea pigs and they're considered exotic by the veterinarian so they are my favorite.
What was your favorite Halloween costume?
I dressed up as Smurphette and painted my entire face blue and wore a head to toe leotard that covered my entire body in blue. It was pretty awesome.