ENGLEWOOD, Colo.— The Denver Broncos and their newest partner, UCHealth, are teaming up to encourage and improve the health of fans throughout the Rocky Mountain region.
As part of the long-term partnership agreement, the Broncos will name their practice facility in Englewood the "UCHealth Training Center."
"We are very excited to team with UCHealth in this very important partnership," Broncos President and CEO Joe Ellis said. "We are all committed to helping communities in Colorado, and through this relationship we'll encourage fans to be active and focus on their health."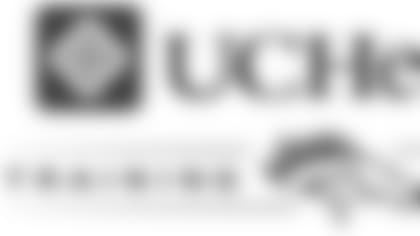 In addition to practice facility naming rights, UCHealth will be a founding partner of the Broncos Health & Wellness Expo, which will be launched during the weekend of the Broncos Back to Football 7K race (Sept. 5-6). The partnership will also include breast cancer awareness events, health screenings for Broncos fans and marketing opportunities inside and outside Sports Authority Field at Mile High. UCHealth also will sponsor the Denver Broncos' injury report beginning in the 2016 season.
"Our mission is to improve lives and to advance health in the communities we serve," UCHealth President and CEO Elizabeth Concordia said. "This partnership with one of the nation's elite sports organizations creates a strong team that can advance the culture of good health and generates an opportunity for us to engage with people in Colorado and beyond."
UCHealth is a Colorado-based nonprofit system of five hospitals, more than 100 clinics and 15,400 employees. UCHealth's large network of providers is focused on providing the very best health care, close to home, for patients throughout Colorado, southern Wyoming and western Nebraska.
"UCHealth is quickly establishing itself as one of the nation's leading health care systems and the only Colorado system that can offer the advanced treatments, research and clinical trials from an academic medical center- the University of Colorado Hospital," UCHealth Chief Marketing Officer Manny Rodriguez said. "This partnership will help improve the visibility of the UCHealth name and help the entire region recognize that the UCHealth brand represents the very best care for patients."