The Broncos will spotlight the beauty of Colorado's mountains during the 2016 NFL Draft during their Day 3 selections, which will be announced live on NFL Network from the base of Mary Jane Territory at Winter Park Resort on Saturday.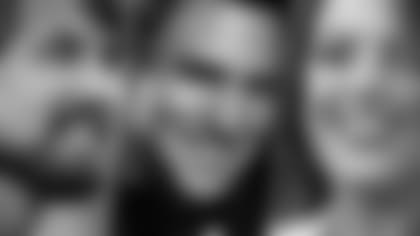 As part of the Day 3 festivities, the Broncos picks will be announced by the following special guests:
Former Broncos quarterback Jake Plummer, a 10-year NFL veteran who started 54 of 59 regular-season games and four postseason contests for Denver.
University of Colorado alumni and two-time Olympic skier Jeremy Bloom, who is the only athlete to ski in the Winter Olympics and be selected in the NFL Draft. Bloom played wide receiver and handled return duties for Colorado's football team for two seasons, in addition to winning three world championships in skiing. He was selected by Philadelphia in the fifth round (147th overall) of the 20016 NFL Draft.
Broncos Cheerleader Christina, the first eighth-year cheerleader in club history.
and a lucky fan to be selected on-site has the possibility to announce one pick. (NOTE: contingent on Denver making at least its four scheduled picks in Rounds 4-6.)
Aside from a chance to announce a Broncos draft selection, fans at the event will be able to enjoy live music and chances to win autographed merchandise, as well as being able to watch the NFL Draft broadcast. The event will coincide with the start of NFL Draft Day 3 coverage at 10 a.m. MDT.
Winter Park Resort is offering $50 lift tickets to fans that show up on Saturday in Broncos attire, in addition to 30 percent off lodging at any of the locations on the resort property.