Shortly before the Broncos begin their physical preparation for the 2016 season, the team's cheerleading squad will start their preparation for the season with its annual tryouts.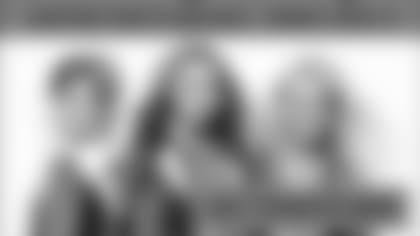 ](http://ev9.evenue.net/cgi-bin/ncommerce3/SEGetEventInfo?ticketCode=GS:NEWMAN:R16:NG0424:&linkID=denver-newman&shopperContext=&pc=&caller=&appCode=&groupCode=&cgc)Preliminary auditions will begin on Sunday, April 17 before the field is reduced to 50 finalists, who will compete on Sunday, April 24 at the University of Denver's June Swaner Gaters Concert Hall at 6 p.m.
The final auditions will be open to the public, with general admission tickets available for purchase at newmantix.com. Parking is available in an attached parking garage ($8), and street or metered parking is free on Sunday. The June Swaner Gaters Concert Hall is lovated at 2344 E. Iliff Ave., Denver, Colo. 80208).
Doors will open at 5:30 p.m. with the show beginning at 6 p.m. Seating is all general admission.
---
For those interested in auditioning, please contact Shawna Peters, Director of Denver Broncos Cheerleaders, at (720) 258-3176 for more information or to receive an application. Late registration applications will be available at the event, as well.
Participants should wear athletic attire and bring a black-and-white or color photograph of their self to the audition. Tryouts will include a dance audition with choreography taught on the spot. All participants auditioning for the Denver Broncos Cheerleaders must be 21 years of age by July 15, 2016.
The preliminary tryouts, which are not open to the public, will begin Sunday, April 17, at noon at the West Club Lounge of Sports Authority Field at Mile High. Late registration will begin at 11 a.m.