DENVER —** The Broncos players are back preparing for the 2016 season, and the team's cheerleading squad has done the same, finishing up their auditions to narrow down their list of 48 finalists to the final team.
New seasons bring new, talented dancers to the tryouts, and that adds competition for the cheerleaders who are looking to return to the team for another season. What's unique about this year's tryouts, though, is that one dancer set a team record with her eight time making the cheerleading squad.
"I'm very excited and very honored to be back for an eighth season," Christina said. "It never gets easier. It actually gets harder every single year trying to earn your spot back and there are so many incredibly talented women that try out every year, so I'm just very humbled and excited to be back."
Over the past eight years, she's seen the squad evolve in some ways and stick to its same prestige at the same time.
"It evolves with women every year, but the legacy is the same," Christina said. "The program that [former Broncos Director of Cheerleaders] Teresa Shear started and then [current Director of Cheerleaders] Shawna [Peters] has done an amazing job of carrying it on. It has the same roles; it has the same legacy to it and I just feel like each year it's a brand new group of amazing women that just carry on that legacy."
While Christina continues her historic run with the Broncos cheerleaders, some select women are just beginning theirs, like one rookie, Sydney.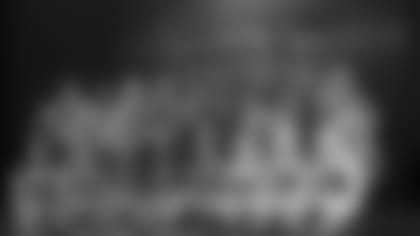 "Every audition process is tough. I respect any woman who goes and puts herself out there and goes through this whole week of routines and choreography," she said. "It's hard on your body and it's hard on your mind, but the tough ones stick it out, and I just have so much respect for anyone who auditions for any team."
Now that her entrance onto the team is secured, Sydney is excited to get to the most thrilling part of the gig on game day.
"I am looking forward to walking out of that tunnel when there's Broncos players running through the middle, and just performing on the sidelines for the best fans in America."