First off, Broncos Country, I want to let you know how much I appreciate you. From January all the way to December, it's been an incredible 2016, and you've been right beside us every step of the way.
On Sunday, I want to show all the fans the Von that I've always been — "Strip-Sack Miller." I want to make plays for my teammates, be there for my guys and be the Von Miller that Broncos Country expects me to be.
If you would have told us at the beginning of the year that we were not only going to go to Super Bowl 50, but also win the Super Bowl, we would've gladly taken that regardless of what happened in 2016.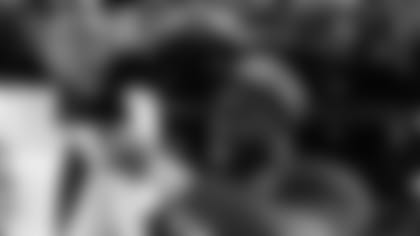 Now, obviously, we never thought we would then miss the playoffs the next season. I want you to know that we are not OK with that. We wanted to win two Super Bowls back-to back.
However, this season taught us more than you may see cheering us on from the stands or watching from home.
I think the test of time will show what type of organization and team we are, but also what type of city we are. That's all you, Broncos Country.
The 2016 season is behind us. After Sunday's game, we're all focused on taking what's ours in 2017. In order to do that, all we have to do is just remember.
Remember how hard it is to win in the National Football League.
Remember that we can lose the division. 
Remember that we can miss the playoffs.
In 2016, we reached the pinnacle — winning Super Bowl 50 — but we were quickly reminded of just how difficult that is.
We know what it feels like to be the best in the league and now we know what it feels like to miss the playoffs.
As we prep for 2017, we'll need both of those feelings to give us that added extra edge to get back to where we belong.