This isn't my first conference championship, but there's no doubt in my seven seasons in the NFL, this experience is different because of my team.
When I was with the Kansas City Chiefs last season, I played with some really good guys, but it's just a different family vibe here. That's nothing against the talent they've got there. It's just that we're a lot closer. We have fun.
We've got a lot of cool, good guys that don't let the game get any bigger than what it's supposed to be. Everybody's focused, zeroing in on what we've got to do to be successful. But it's always been a good, funny vibe. You've still got people playing pranks and laughing, which I think adds to our success this season.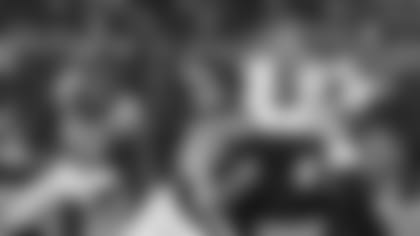 Heading into the AFC Championship this Sunday, there's no doubt there's pressure. My first championship was with the Falcons and there was definitely pressure because I was a rookie. I didn't know how to handle those things.
But now, it's football.  I've learned the fundamentals don't change. More people are watching, there's a lot more at stake. Of course you want to give 100 percent in every play, but it doesn't change the fundamentals. Your preparation needs to be top notch.  We're still tackling. We're still shedding blocks, still getting pressure. It doesn't change any of those things. You have to do your routine, believe in what you've believed the entire season, but don't let it shake you up, the greatness of it all.
People always talk about how different the game is in the playoffs, but if you've got a guy who's saving it for the playoffs, he hasn't been doing it right. You're supposed to be putting it out there 100 percent all the time. I think there is more urgency for everybody as a team to get it together. You win now or you go home.
When we played the Patriots in Week 12 and won, we left some plays out there.  There are things that we can do better as a defense and that's what we're aiming for.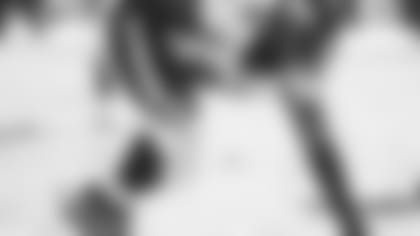 Tom Brady is a great quarterback. He makes great throws, ones that most people would think were improbable. Regardless of how good they are, you've always got to be in the quarterbacks face with pressure up the middle or on the edge. You've got to make him uncomfortable and get him off his game.
Now we've just got to play as a team. Block all the outside noise out.  There's going to be ups and downs in the game, but such is life. We've just got to keep pushing and focusing on being the best during our preparation, and the game.  We do that and stay together as a team, I know we'll be successful.