On Dec. 9, I woke up with a feeling it was going to be a great day.
My two little boys came up to me in the morning wanting to play. My youngest son was wearing a snow hat and he looked hilarious and he was just really happy that morning, which made me happy. I somehow knew that that day was going to be different. I snapped a quick picture of him for Instagram and then within 45 minutes I got the phone call.
It was my agent saying, "Hey, the Broncos are bringing you in."
My wife had just taken the kids, I'm about to drive off to my work out, so I call her up on the road and she just starts crying.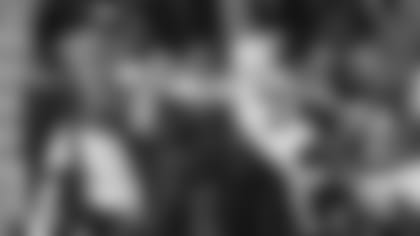 After being waived by the Bengals at the end of the preseason this year, I had already given up hope that I would land on a team this year. In early 2014 the Texans released me from injury.
I got to the point where December rolls around, usually my chances just went from maybe 50 percent down to 15 percent. That's how it is.
At the end of the day, a lot of people don't understand that this is a business and the NFL treats it that way. We're just employers and they let go talented guys, they let go guys who struggle, but it's just as an athlete, as a competitor, it's just frustrating to not get that opportunity and then to pretty much sit and watch football every Sunday, Thursday, Monday for the whole season — it just gets at you.
I had already given up hope on this year and was just looking at getting my body ready, getting in shape, and hope a futures contract comes my way. Because I was coming off an injury, too, so I was assuming that it wasn't going to happen. But then I got the call.
I got to Denver Wednesday night and they were told me they had just brought in 18 defensive guys, and most of them were DBs, safeties and they didn't sign any of them, so I'm thinking, Well, are they going to sign me? *I'm expecting to come in, get a workout, I'm like, Hold on now, this is Wednesday. We're practicing today!*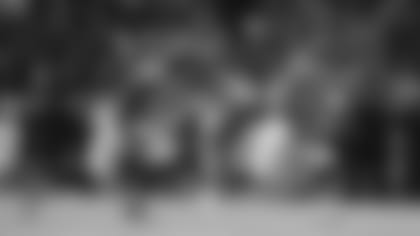 It was a really quick five-minute workout. I got to meet Elway, that was pretty cool, shake his hand, so I was already enjoying the experience, whether I'm here or not. Then he goes, He's good. Sign him, take him upstairs.
Gary Kubiak drafted me out of the University of Idaho and I worked with him and Wade Phillips for years at the Houston Texans, so I know the scheme.
It's my second time having the transition with different faces, but really the hardest thing is learning the playbook. When you already have experience with that playbook, it's just a refresher. Everyday that I get, every extra day I get here, every extra week I get here, it just starts becoming fresher in my memory.
Just four days after I signed with the Broncos, I played at Sports Authority Field at Mile High against the Oakland Raiders and I had a big mistake in the game that cost us.
I'm sure like everybody else that's at this level, they're going to be the hardest critic on themselves. But when I really look back on that first game, I don't think it was very difficult at all. I think there are a couple plays that I left out there that I made it harder on myself. But, I was just so excited to be there, and I just waned to go all out because I didn't know, I wasn't promised the next week.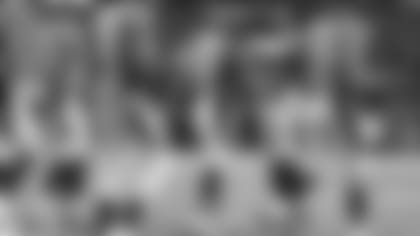 Then three weeks later I got the game-changing interception against the Chargers that helped lead us to an AFC West Championship and the AFC's No. 1 seed.
It felt amazing. To come full circle and be able to make a big play, a significant play, that changed the game. It felt awesome. But it didn't really feel that way until afterwards when I really got to sit down and think about all the things that I've been through this year.
I could have never dreamed it up this way. I've been on a big roller coaster, but never in my wildest dreams could I have imagined being in these shoes right now, having this opportunity, so I just want to take advantage of it, one day at a time, one rep at a time and one game at a time.
I know I didn't start the season with these guys, I haven't been through the grind with them, but I just want to gain their trust and just continue to do my job and enjoy the ride.