**New Orleans holds a special place in our hearts.
The city. The culture. The food. There's just something about it — it's different than most places.
It's also the place that raised us, the place that's filled with people who helped us every step of the way to achieve our dreams.
Now we get to return to that place, to see all those who supported us and all the ones who said we'd never make it. 
The Superdome holds a lot of memories for both of us. It's where we played our college football games until Tulane finally got its own stadium. And in high school, we played every game of the season with the mindset that if we kept winning we'd make it to the Superdome to play in the state championship.
The Superdome is also just a special place for anyone from Louisiana for all that it represents as a beacon of hope for the state.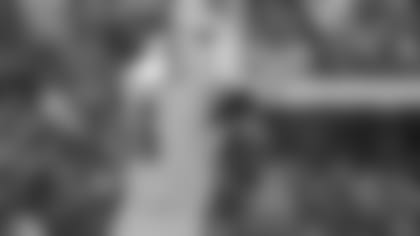 Our favorite memory from playing there has to be the 2013 New Orleans Bowl our junior year. We were playing the University of Louisiana at Lafayette, so it was a rivalry game on our home turf. The Superdome was packed — the most it's ever been for one of our games. The game itself was pretty crazy. ULL went up 21-0 early in the second quarter, but we tied it back up at the end of the third. Then we were down a field goal and had an opportunity to tie it in the final seconds, but they iced our kicker and he missed the field goal as time ran out. Still, it was easily the best environment we ever played in at Tulane. 
On Sunday, when we return to the Superdome for the first time as NFL players for the Denver Broncos, there's going to be an overwhelming feeling of emotion.
All of our friends, both of our families and hopefully some of our former coaches will get to see us play at this level — some for the very first time in person.
As young players that are starting to get more opportunities on the field, it's really exciting to be returning home this weekend.
It's a chance for us to go out and ball out in front of everybody — everyone who told us we weren't going to be here. All the ones who said we didn't have the potential to be in the NFL. 
It's a moment for us to prove everyone wrong, show them how far we've come.
If one of us makes a big play on Sunday, without a doubt, we'll be celebrating by second lining through the New Orleans band.