The locker room on Monday night was focused. Real quiet. Everybody was ready to go.
Usually, I'm always a little goofy. I try to get goofy when I can, but Monday night was a little bit more serious. More relaxed than it usually was.
We didn't constantly remind each other what was on the line against the Bengals. We knew. We didn't have to reiterate it. We didn't have to repeat it over and over — we heard it all week. We knew we had to go out there and play football.
Our offense has adjusted well with Brock Osweiler at quarterback. The big thing is we're playing well up front. We're focused on our jobs individually and we're getting better that way.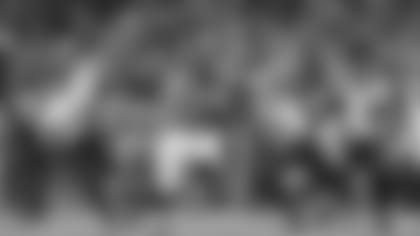 It was also a positive that on Monday, I finally felt like I was getting back to getting healthy, which is a good thing. At the start of the season, I was struggling getting healthy. It was tough. Your body isn't your body when you're injured.
The first half against Cincinnati didn't go our way. We weren't playing the kind of football we knew we could play. At halftime, we were down 14-3.
In the locker room, we didn't make many changes, we just changed our attitude and went out there and played our game.
Emmanuel Sanders went out and put us up to start the second half and put us within a touchdown to lead the game.
At the start of the fourth quarter we got our chance. Owen Daniels washed the defensive end down and Emmanuel made a great block on the corner and got a chance to be on the safety, made him miss and then I got a chance to outrun the linebacker, which you better do as a running back. Next thing you know, I'm in the end zone.
The Bengals tied the game up with a field goal, we got the ball back to score the go-ahead touchdown — and I fumbled.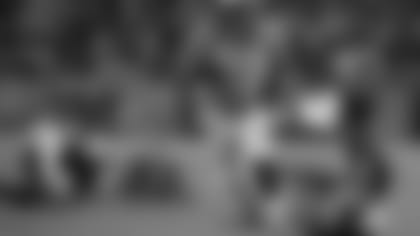 After every game, I grade myself pretty hard. Pretty, pretty hard. Fumble? That hurts. Especially after that fumble — even harder. I grade myself on my play-making ability with the opportunities you get.
But we went back to work in overtime and made it happen.
Our mentality heading into OT was simple: "Let's go win."
Especially when we got the ball first. Let's go drive down and try to score. That's something we told ourselves. We're all buying in too, so that's a good thing.
We've got a quick week before playing San Diego on Sunday. They've got 10 days to prepare. We've got six days. That's what happens when you play on Monday night but at the end of the day Sunday, the ball is going to be put down, the whistle is going to be blown and you have to go play.