The first time I met Pat Bowlen, I remember the stoic, contemplative look on his face. It was the look of an owner who really cared about what was going on in his organization.
He would be in the locker room, in the meeting rooms -- and would typically address the team one time in the beginning of the year -- but he'd be out at practice all the time.
You could tell he was just soaking in the mood and the attitude and the culture of that particular team, and that he really cared about what was happening.
He wasn't a hands-on owner in terms of calling plays or interfering with the coaches, but he was a guy who really wanted to bring the right people into the organization to give the team its best chance to win a Super Bowl.
---
In 2001, I broke my leg during a Monday Night Football game and by the time I was ready to rehab on a stationary bike, Mr. Bowlen was right there.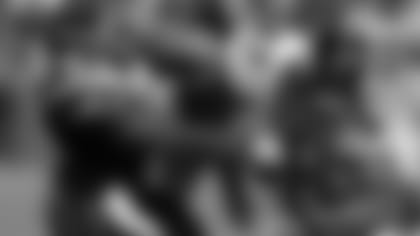 Everybody knows he was a great athlete and in incredible shape, but we rode the bike next to each other for days and weeks and months as I was trying to rehab, and I got to know him a little bit better. I got to know a little bit of his personality and he opened up and talked about football, and family and life. During that time, it became so obvious about how much he cared about the players.
He always put the players, the team, the organization and the fans first. He really did want what's best for the people that played for his team and he cared. I think that's what came through during that phase of my life and career: that I had been playing for an owner that really cared about the players on that team.
I played nine of my 13 seasons with the Broncos and was part of both Super Bowl Championship teams in 1997 and 1998.
I think Mr. Bowlen brought those championships to Denver. Without an owner that's willing to make the sacrifices necessary to bring in the right coaches and the right players and to be able to make tough decisions in an attempt to put a team on the field that can win a Super Bowl Championship, this would have never happened.
We wouldn't have had Super Bowl XXXII and XXXIII without Mr. Bowlen.
We've had great coaches with coach Mike Shanahan, and Gary Kubiak was on that staff, and we had great players: John Elway and Shannon Sharpe and Rod Smith, and the list goes on and on.
But all of those people were put together because Mr. Bowlen was willing to make the sacrifices necessary to get it done.
Because of the impact that Mr. Bowlen had on my life and career, hearing that he had to step down to fight Alzheimer's was upsetting.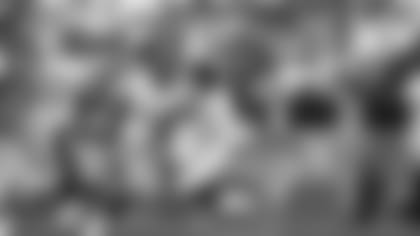 He was such great owner and somebody I have a lot of love and respect for. Whenever you see someone you care about who gave you an opportunity to do what you wanted to do for a living and to fulfill your dream – it's hard to see that they're struggling and it was very upsetting not to see his face around the facility on a day-to-day basis.
---
Now I work for KOA radio and call the Broncos games every week. It always feels like something's missing every time I go to a game and don't see him in the locker room after or around the team. But even when he's not there, he's still there.
Mr. Bowlen was a part of every day that I came to work. He didn't need to be with me while I was rehabbing, he could have been doing a lot of other things other owners did. But he wanted to be in the locker room, on the field and wanted to know what was going on within the organization and what he could do to help the team be better.
He didn't speak often, I think, because he was happiest when giving credit to other people. I think that's what he was most proud of: being able to shine the light on somebody else and not himself.
This is why Mr. Bowlen's induction to the Ring of Fame that he created is incredibly fitting for someone who always enjoyed giving credit or praise to other people more so than receiving it himself. He deserves a spot on the Ring of Fame and in my opinion, in the Hall of Fame, for being one of the greatest owners of all time.