Every day since the Broncos drafted me in 2014 my knowledge of everything from the game to things off the field has improved. I understand what's going on better. I know how to attack. I feel more confident in myself. I know I still haven't reached my full potential, but I'm getting there.
Every game, every snap and every mistake I make helps make me a better player. But what's helped the most is working with Pro Bowlers every day. From the locker room to the field, learning from some of the best has been huge for me.
Being a young guy, to get put into a room with Pro Bowlers that rely on you and need you to hold your own can only make you better.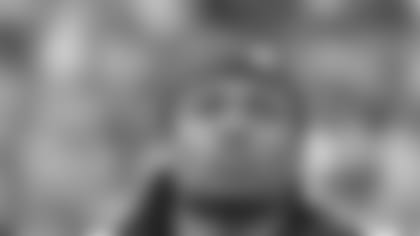 There's a saying that goes: "You're only as good as the people you hang out with." In this case, it's the same way. I'm playing with Pro Bowl guys, which is making me take my game to that next level. It's been a blessing and I try to take advantage of it as much as possible.
This season, I've had more opportunities on the field to gain experience and prove myself. I always take advantage of any opportunity that I get. I want to stay ready, because you never know when you're going to get that chance. You mentally prepare yourself for it. You've just got to go out there and trust yourself.
Against the Steelers a month ago, we made some mistakes that led to us giving up the lead in the second half. The majority of our mistakes were simple technique issues and tackling. But we learned a lot from that game. In a way, it was actually beneficial and I believe we became a better team after that loss. I would rather learn from those mistakes in the regular season than in the playoffs.
Now this time around, we're able to go back and look at what happened. We look at how they attacked us, how we adjusted and especially how we didn't adjust. You always want to learn from your mistakes because if you don't, then you will keep making the same ones.
I definitely learned from the mistakes that I made against the Steelers. I feel like it was partially my fault that we lost the game, because I didn't do my job good enough in the second half.
But considering all this, I don't want anyone to think that we're out for revenge. Our minds have always been focused on winning the Super Bowl.  There's no doubt that I'm looking forward to this game. I'm going to bring everything that I have.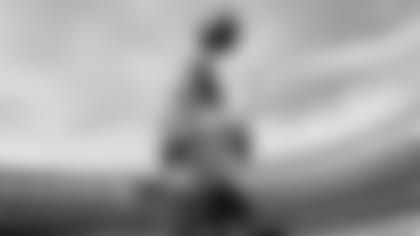 Last season, we didn't make it past our first game in the Playoffs. We didn't come out and play the game we should have played.
But the difference between this year and last is night and day. This year we're more focused. We're more focused on a central goal. Everybody is on the same wavelength.
Being on the same page makes it fun, and it's the playoffs; if you lose it's over. There's really nothing that you need to get you more excited or to do anything else because the game is enough. But me personally, I'm definitely going to be on a mission.
There's no denying that there can be pressure in the postseason, but I'm excited about it too because at the end of the day, football is football.
It's a playoff game against great opponents. But, you've got to think one week at a time. That's what we've done the whole season. The one goal is to beat Pittsburgh and that's what we're focused on. We're not thinking ahead of anything. We're just taking this one week at a time.