SAN FRANCISCO --Despite a league-record eight Super Bowl appearances, the Broncos will remain underrepresented in the Pro Football Hall of Fame.
None of their three finalists -- Steve Atwater, Terrell Davis and John Lynch -- were among the 2016 induction class. According to a report from KUSA-Ch. 9, Davis and Lynch made the cut from 15 finalists to 10, but were not among the five modern-era players selected.
Atwater was a finalist for the first time this year after being a five-time semifinalist. This was the second time as a finalist for Davis, and the third for Lynch.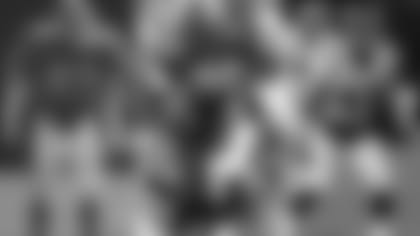 With Atwater and Lynch shut out of Canton for another season, the Hall of Fame still has no pure safeties in its ranks who played a game after December 1980; all of the safeties inducted since then spent a significant chunk of their career as cornerbacks before moving to safety.
"I think that's the sentiment that I feel most strongly about, and I've communicated [it] when asked by the Hall of Fame writers, that, hey, I certainly would like if it was me, but I think this is something that needs to change," Lynch said last month. "That argument really doesn't hold water with me.
"Maybe at one point that position was one that wasn't of great import in football and on defenses, but I think as anyone has seen the position evolve -- and that's where I feel fairly good about being a part of that position changing, because early in football, they were just kind of a last line of defense."
Atwater agreed with Lynch, but was also thankful to be a finalist for the first time.
"I think more than anything, the film kind of speaks for itself," Atwater said last month. "Certainly I went out and played hard, just like the rest of the guys -- everyone that's on this [finalist] list. Everybody worked hard and did all that they could do. I respect the process that the committee, that they go through to get to these final 15 players and then on to the final five or six, however many they put in. I'm just happy to be a part of it."
Davis' continued exclusion means the Hall will continue to operate without including the only player who had a 2,000-yard rushing season, a league MVP award, a Super Bowl MVP and the league's highest postseason per-game rushing average in NFL history.
His all-time career per-game average (regular season and postseason) of 101.7 yards is the second-best in NFL history, trailing only Jim Brown.
Despite that, Davis will continue to wait -- and so will the Broncos at large for the justified recognition that continues to elude them.