FAIRHOPE, Ala. --Notes from a rainy South team practice as Senior Bowl week got under way ...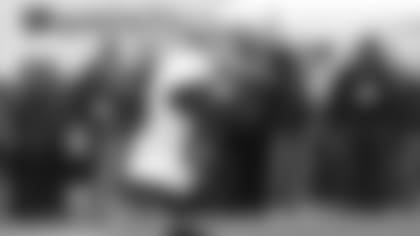 … Georgia WR Malcolm Mitchell looks to be the most polished receiver on the South team. He runs crisp routes and had the best timing with the South team's quarterbacks.
Mitchell also reacts quickly to the ball in mid-flight and adjusts well; some of his receptions were outright snares of passes that looked like they were going to sail well off-target.
Although he is shorter than all but two of the 11 other wide receivers here, he has above-average hands (32 3/8 inches ) and a 78 3/8-inch wingspan that is larger than all but two other receivers here, allowing him to play bigger than his 5-foot-11 frame.
... Although he doesn't fit the pro-style mold yet, Mississippi State quarterback Dak Prescott had a promising first day, and grew comfortable working under center and running playaction. Prescott's throws outside had plenty of velocity, and he displayed patience in the pocket, opting to rely more on his arm rather than his feet. His footwork when he throws also gives him a nice, easy delivery with plenty of zip.
My favorite play of Prescott's in a team period came when he found Kansas State's Glenn Gronkowski (a fullback working this week as a tight end) up the left sideline. Prescott went through his reads, didn't panic and then saw Gronkowski flashing open 20 yards up the right sideline.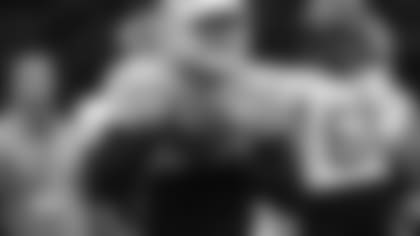 Prescott forced the safeties up by moving up as though he would run, then fired a strike that was perfectly placed outside Gronkowski for a 31-yard gain.
He is a polarizing prospect in draft circles, but I'm on the positive side. The intangibles are there, as Mississippi State and SEC fans know. Tuesday, he looked like a 21st-century NFL quarterback.
... Arkansas QB Brandon Allen's hand size (8.5 inches) will raise red flags with some teams. He had the smallest hands of any quarterback here. But the day was mostly a good one for Allen; he had plenty of zip and combined with South Carolina TE Jerell Adams for a nice connection on a playfake bootleg that looked as if it was pilfered from a Gary Kubiak playbook.
... On that play, Adams did a great job at selling his block on Oklahoma defensive end Charles Tapper before releasing into the right flat. The timing of his release was perfect; Tapper wasn't going to get to Allen, and Adams was wide open, turning upfield for a 16-yard gain that included 12 yards after the catch.
... Virginia Tech defensive end Dadi Nicholas is one of the most interesting cases here. He's added eight pounds to his frame after being listed at 227 pounds, but still has more work to do in the weight room if he wants to be considered as a defensive end in the league.
Nicholas did one-on-one drills against the offensive linemen, and as you'd expect at his size, was the quickest and repeatedly beat opposing tackles to the outside and the inside. But how he fares dropping back into coverage and at the point of attack against the run will determine whether this week helps or hurts his stock. On one play against the run, Nicholas got caught too far inside reading the quarterback, and Allen pitched out to Texas Tech's DeAndre Washington for a big gain around left end.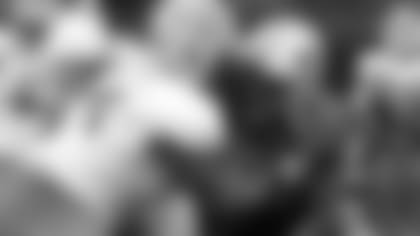 .... The offensive linemen in general struggled in one-on-one drills because of the rain-slickened grass field on which their Tuesday practice took place. Despite the damp conditions, the footing was better for the North team on the artificial turf of Ladd-Peebles Stadium, where the rest of both teams' work this week will take place.
... At 340 pounds, Clemson's D.J. Reader is the heaviest player at any position in the Senior Bowl. He dominated the one-on-one run blocking drill, then blew up multiple run plays during the 9-on-7 and team periods.
... Missouri center Evan Boehm gave up 31 pounds to Reader in his one-on-one matchups, but did well at getting his legs planted and getting position to withstand a bull rush.
... At 6-foot-5 and with an 82-inch wingspan, LSU offensive tackle Vadal Alexander is the second-longest lineman here, behind only Texas Tech's Le'Raven Clark, who is 0.2 inches taller and has arms that are two inches longer. This has its advantages, but at times Alexander got his arms extended too far and was vulnerable to moves that got him off-balance and allowed opposing edge rushers to move past him.