MOBILE, Ala. --With scouts and coaches looking on, here are some standouts from the North team as Senior Bowl practices continued:
... For a second consecutive day, North Dakota State QB Carson Wentz dominated. Easily the most decisive and accurate quarterback in Mobile, he showed impressive form throughout the practice, in particular on a perfect back-shoulder pass toward the sideline during a team period that was caught. Wentz placed the ball so perfectly that it was virtually undefendable.
Wentz was far from perfect, and had one pass that was nearly intercepted. But on a raw, windy day, Wentz was unaffected. He has a chance to be the highest drafted quarterback from the Senior Bowl since Philip Rivers went No. 4 in the 2004 NFL Draft.
... Notre Dame's Sheldon Day and Ohio State's Adolphus Washington were the two most impressive defensive tackles for the North team on Tuesday. Day was dominant in one-on-one work, and Washington showed a perfect twitch and quick read on a team-period play where he flew off the snap, read the flow of the play and got leverage on Harvard offensive lineman Joe Toner to blow up a carry just as the handoff took place.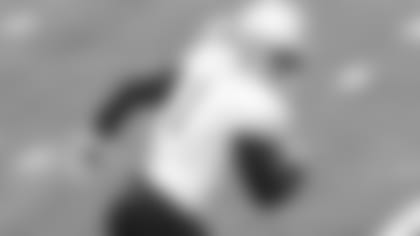 ... One of the things that makes Temple CB Tavon Young so effective is how quickly he can shake off contact and maintain his presence in coverage.
One good example came when he worked against Cincinnati's Chris Moore, who got his arms into Young's chest to try and get separation downfield on a go route. Young had none of it, and stayed with Moore, timing his own contact perfectly to avoid a pass-interference infraction and create enough of a distraction to force a deep incompletion.
Young's size (5-foot-9, 183 pounds) might turn teams off, but his persistence, quickness and reads on the ball evoke a few memories of Chris Harris Jr. Judge these players not by their size, but by their hustle and willingness to not get pushed around by bigger, more physical wide receivers.
... It was another solid day for Ohio State QB-turned-WR Braxton Miller, who showed that his performance Tuesday was no fluke.
Miller isn't all the way there. On one drill, he mistimed his jump for the football and watched it sail through his hands. But Miller's positive plays outpace the mistakes by a wide margin, and he looked smoother and more confident in his routes Wednesday than he did a day earlier. That sort of progress bodes well for his future.