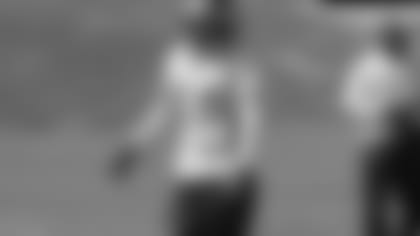 ENGLEWOOD, Colo. --Safety Darian Stewart returned to practice on a limited basis Thursday as the Broncos continued their preparations for Sunday's game against Dallas.
Stewart practiced after sitting out Wednesday's work because of a groin injury suffered in the fourth quarter of Monday night's win over the Los Angeles Chargers.
"We've definitely gotta have Stew out there -- his intensity and what he brings to the table, so it's imperative that he's healthy," said cornerback Chris Harris Jr.
While Stewart returned, defensive end Jared Crick sat out the session. Crick practiced Wednesday after missing Monday's game and two practices last week because of back spasms that sidelined him for the final three weeks of the preseason.
"I wouldn't say [Crick had] a setback," Joseph said. "We're just being really smart with him. We want to get him totally healthy so he can help us in the future."
Guard Ron Leary was on hand for practice for a second consecutive day, but he continued to be limited to mental repetitions as he proceeds through the league-mandated post-concussion protocol. He wore a helmet during the practice.
"Part of the protocol is putting a helmet on and coming to practice and watching," Joseph said.
Running back Devontae Booker (wrist) and defensive end Zach Kerr (knee bruise) practiced on a limited basis for a second consecutive day after missing time because of their injuries. Left tackle Garett Bolles (shoulder) was also listed as limited.
Quarterback Paxton Lynch (sprained right shoulder) and cornerback Brendan Langley (sprained knee) did not practice.
Check out photos from every game in the series history between the Broncos and Cowboys, dating back to 1973.