ENGLEWOOD, Colo. --Over the next few months, you'll hear a lot about whether a player is a specific "scheme fit" for a team. In the 2015 offseason, there was plenty of chatter about whether Brandon Marshall and Danny Trevathan were "scheme fits" for Wade Phillips' defense, because in the perception of some, neither seemed to fit the size template for inside linebackers that Phillps had used.
Of course, they did just fine, thank you. They helped the Broncos lead the league in rushing defense on a per-carry basis, allowing 3.3 yards per rush, and last Sunday, they were showing their coverage abilities, chasing Patriots running backs on wheel routes up the field.
"Oh, man, it was so funny, because they came in after the game and they were like, 'Man, we know how you feel now having to go out and cover these deep routes, and then come back and line up again,'" recalled cornerback Chris Harris Jr. "I said, 'Yeah, you know how we feel for 80, 82 plays!'
"They did a great job, man. When you've got two linebackers that can cover, that's critical in the NFL now, the way offenses are."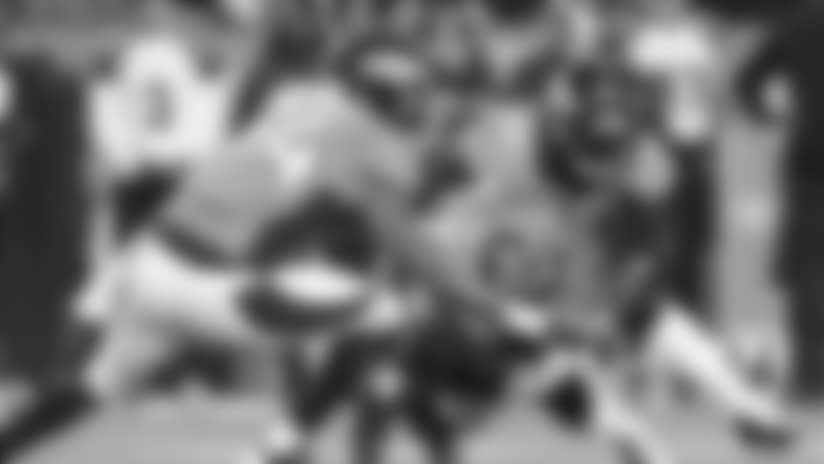 And their work in the AFC Championship Game proved a point: Outstanding players can just play, regardless of the scheme or the specific role on a snap.
"These two linebackers might be the fastest linebackers in the league," Harris said. "I don't know if they've seen anybody who's faster from sideline to sideline as Danny and [Marshall]."
So much for the notion that they might not fit Phillips' scheme.
"I don't understand the people that say, 'Hey, this is our scheme and that guy can't play in it,' a guy that can play, and is a good player, but, 'He can't play in our scheme.' To me, there's something wrong with your scheme," Phillips said. "You adapt the scheme to what the players can do, not what you can think of."
Phillips knows no other way, going back to when he first broke into the NFL in 1976 on his father's coaching staff in Houston.
"We started with Elvin Bethea, who is in the Hall of Fame now. We played a lot of the same things we play now, but he was so quick and so fast that we stunted him all the time," Phillips recalled. "He was our second-leading tackler on the team at defensive end.
"He was a great player, but we didn't let him sit there all the time playing our technique that you have to play, two-gap or whatever. I've had guys that played two-gap, and played it well, so we've played two-gap with those guys."
The same is true on the inside, where Sylvester Williams has made the transition to nose tackle and delivered a solid season. He proved to be a fit -- but in the future, Darius Kilgo could also see more repetitions and flourish, too.
"The nose guards that I've had -- I've had four or five of them make the Pro Bowl. All of them were different," Phillips said. "Ted Washington was huge. Jamal Williams [in San Diego], he was a powerful guy, so we offset him on the nose and he played the same gap, but he hard-charged. We had Greg Kragen here (under Phillips from 1989-93); he was an undersized nose guard, and we stunted him to that same gap."
"It's the same defense, but it's different players, and that's what you have to do."
It's true on every line of defense, and at every position, as Phillips continued by citing Quentin Jammer, a long-time Charger who played the 2013 season in Denver.
"We had Quentin Jammer -- whose name was perfect because he wasn't great playing off, but he was great at jamming a guy on the line of scrimmage. In zone, man and everything that we did, he jammed the guy on line of scrimmage and played well.
"That's what you do. That's a simple way of telling you how you play with players you have and fit your scheme to what they can do. That's the only way I can explain it, I guess."
It's a simple explanation, but in a Phillips defense, it's worth remembering: If you have the tools and wherewithal to succeed in the NFL, he will find a way to make you fit. That's what coaches do; they tweak their concepts to fit their players.
The Broncos wouldn't have the No. 1 defense in the league without that mentality.