The Broncos (4-7) will take on the Kansas City Chiefs (10-1) at Arrowhead Stadium on Sunday, Dec. 6 at 6:20 p.m. MT.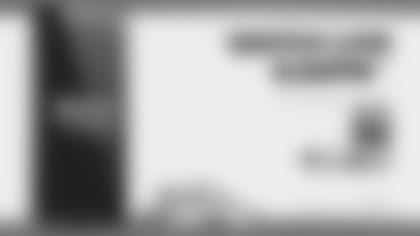 MATCHUP
Broncos fans need little introduction to this opponent, obviously. You can pick your poison when it comes to the passing game with receiver Tyreek Hill and tight end Travis Kelce ranked No. 2 and 3 in the NFL in receiving yards and quarterback Patrick Mahomes under center. The rushing game is effective, too, with rookie running back Clyde Edwards-Helaire on pace for a 1,000-yard season on the ground. The Broncos' defense generally played well during the last matchup in Week 7, even though the final score — inflated by a pick-six and a special-teams touchdown — didn't indicate that.
What's more pressing for the Broncos is their production on offense. Drew Lock has struggled against Kansas City so far; in his two games against the Chiefs, he's completed 42 of 80 passing attempts for 462 yards with zero touchdowns and three interceptions. The overall offense has not fared well in that time either, of course. Of the 21 offensive possessions the Broncos have had in their last two games vs. Kansas City, Denver has had only six drives that have gone at least 50 yards and only four total scoring drives. If there is a bright spot, though, it's that the team was able to find success on the ground. Phillip Lindsay and Melvin Gordon III combined for 177 yards on the ground in the Week 7 matchup, and if they can find similar success, perhaps they can alleviate some of the pressure that Lock will face.
INJURY UPDATE
Safety Trey Marshall (shin) is the only Bronco ruled out ahead of Sunday's game, but three players were listed as questionable: Lindsay (knee), OLB Malik Reed (shin) and WR Jerry Jeudy (ankle).
Kansas City ruled out one player, LB Dorian O'Daniel (ankle). Edwards-Helaire is listed as questionable with an illness that Chiefs head coach Andy Reid called "a stomach deal," but Reid said they expect to get the rookie back in time for the game.
WATCH ON TV: NBC
Play-by-Play: Al Michaels
Analyst: Cris Collinsworth
WATCH ON MOBILE
In-market fans can stream the game on DenverBroncos.com or in the Broncos 365 app via mobile web on iOS on iPhones and iPads and through the Yahoo Sports app. Streaming is available on Android devices on the Yahoo Sports app only.
LISTEN LIVE
NATIONAL RADIO (Westwood One)
Play-by-Play: Scott Graham
LOCAL ENGLISH RADIO (KOA - 850 AM/94.1 FM & The Fox - 103.5 FM)
SPANISH RADIO (KNRV - 1150 AM)
Play-by-Play: Carlos Valdez
Analyst: Salvador Hernandez
SOCIAL MEDIA ACCOUNTS
Follow the Broncos for live game-day updates, videos and behind-the-scenes photos: