SANTA CLARA, Calif. —** Derek Wolfe has a howl. DeMarcus Ware has a ground pound. Antonio Smith has a ninja-like lunge. Brandon Marshall had a "call me" hand gesture. The starting cornerback tandem has their incomplete signal motions. Von Miller has his, well, whatever it is he feels like doing at the time of a big play.
The defense is well represented by players who like to show their emotions after big plays. The group's edge on the field is in part fed by the players' emotions and intensity, and that then releases when they're successful.
Meanwhile, defensive end Vance Walker happily flies well below the radar while his teammates exhibit the raw feelings behind their passion.
He's the exception to the group, and it works perfectly for him and the Broncos.
Walker isn't a starter, but he plays on about one in every three defensive snaps. He can play anywhere on the line, whether as a three-technique defensive end or a nose tackle, and he started the first four games of the season when Wolfe was serving a suspension.
Once Wolfe returned, Walker went back to his reserve role in the rotation, but he capitalizes on his opportunities when he can. In some ways, his activity in limited chances resembles how The Hulk is unleashed in The Avengers, as defensive end Antonio Smith noted.
"Vance is like our Hulk," Smith surmised. "Like in the last Avengers [film], they didn't really pull him out until they needed him because when he comes out, he just tears everything up. That's kind of like with Vance. He looks small, but he's deceptively strong. He's got pass-rushing ability.
"Man, I think he's one of the D-line's best-kept secrets."
His path to Denver and what he's made of it
Vance Walker's path to Denver began out of disappointment. The Chiefs released Walker in March after just one season of his three-year contract. It blindsided him.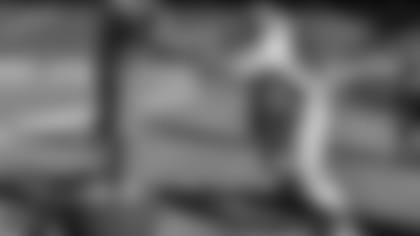 "I never wanted what happened to me in Kansas City. I didn't even know it was going to take place," Walker said. "Once that happened, I was kind of down. I've never been cut before. As soon as it happened, though, I had teams calling. I knew it wasn't anything I did. I knew I could play but nonetheless—like I said, when you get cut, it kind of messes with you."
Six days later, Walker was a Bronco and the newest member of what would become one of the best defensive units the franchise has ever had and the best of 2015.
Walker's fit in that group doesn't grab attention, and part of that definitely is because of his more reticent personality, but that's part of what makes him fit so well.
"Vance," Defensive Coordinator Wade Phillips began, chuckling, "Vance doesn't say much. So those other guys are the talkers. He's pretty quiet, but once you get to know him, he's done a fantastic job for us. He can play three-technique for us, he can play nose guard and he's come in and got some sacks in big games for us; he's put the pressure on the passers. I couldn't be more proud of a guy because he works hard at what he does and you know he's determined to do well and he's had a shoulder brace on the shoulder brace on the whole season."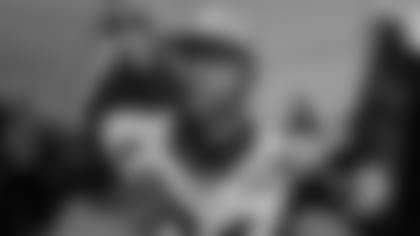 As his playing time has varied, Walker's contributions have been consistent. He provides pressure in passing situations and does a good job in stopping the run, providing the most defensive stops of his career in 2015 (as tracked by ProFootballFocus.com).
"I just make the most of my opportunities," Walker said. "We have a great rotation that we like to do. If anybody's tired, we just go in there, but I make the most out of my opportunities to help this team and I'm sure everybody else could say the same thing as far as themselves on this defense. I'd say it's just being hungry. Last year, I didn't really care for how that happened and obviously once I got with the Broncos I set my mind to prove everybody wrong. I knew I could play."
So since we can't really see Vance Walker's personality come out on the field, I asked his teammates what he's like off it. The results were interesting.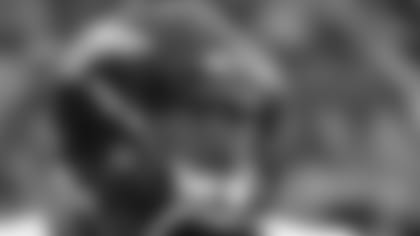 "He's kind of a nerd, yeah — in a good way!" said Derek Wolfe, his locker-room neighbor, with a smile. "He's always reading stuff and playing video games and stuff. He drives super-fast Nissans and stuff. That's the kind of guy he is. He's a super-interesting guy, and if the fans got to know him more, they'd start to like him."
It seems "nerd," as made notorious by '80s teen comedies, is quite a more fluid label than it used to be.
"I'm a new-age type of nerd. I get into nerdy things, but I look good!" Walker said. "It depends on what the definition of a nerd is. If I'm tech-savvy, then yeah, for sure. I went to Georgia Tech. I wouldn't consider myself a nerd, I just say I'm well-versed in a ton of things."
An imaginative and playful Malik Jackson seemed to think otherwise, both about the nerd part and about the good-looking part.
"Don't let his little suave look fool you," Jackson said. "He throws on the glasses, plays the Pokémon cards and the Digimon and all that stuff like the best of them."
But perhaps Jackson's just piling on because he can't find Walker in that aforementioned fast Nissan.
"Tokyo Drift Vance, he says his Nissan is fast," Jackson joked. "I want to see him on the streets. I've been searching for him all around the city but I never see him out. It's like Need For Speed; you're just waiting for him to show up, but he always has an excuse about his battery dying and all that stuff when it's time to go, but I don't know if it'll ever happen."
Quipped Walker: "He won't find me. I'm too busy playing video games apparently."
- additional reporting by Andrew Mason