A dynamic hard-hitting defender that's somewhere between a safety and linebacker, T.J. Ward presented an enormous problem for opposing offenses. His versatility made him a sound and speedy tackler, as well as a ball-hawking defensive back that could attack the pass and run with equal destructive ability, which earned him Pro Bowl selections in 2013 and 2014.
But because of a ruptured patellar tendon early in his senior year of high school, he wasn't recruited as the blue-chip prospect he should have been. He worked hard to become a starter at De La Salle High School, one of the nation's best high school football programs, but his future became clouded because of the untimely injury, which meant that much of his tape was as a reserve on the team before he became a starter.
Ward decided to enroll at the University of Oregon, as part of a promise with a group of high school teammates and friends to stick together. He hadn't been recruited, but he had his heart set on walking on to the football team
The group was largely centered around one of Ward's closest friends, Terrance Kelly. Kelly was a highly recruited linebacker and committed to Oregon, and the group of friends wanted to stick together with him. Ward had planned a workout with Kelly a few days before he was set to report to Oregon's training camp, but Kelly didn't make it. He had been shot and killed in his car while waiting to see a friend.
The loss of a promising young man, friend and son with a bright future was crushing. In his memory, Kelly's father, Landrin, founded the Terrance Kelly Youth Foundation, devoted to community outreach. Ward got a tattoo of Kelly's likeness on his arm in remembrance.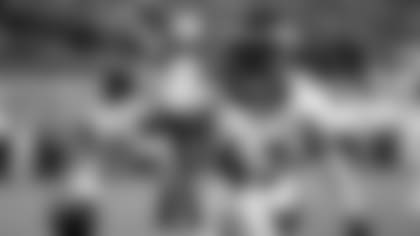 Ward continued his path to the NFL always thinking of Kelly and how he should have been right there with him. Eventually Ward earned a scholarship to play for the Ducks, became an outstanding reserve in the secondary and on special teams, and became a starter as a junior, leading Oregon in tackles. An ankle injuries knocked his senior season off-track, but he was still pegged as a great NFL prospect. The Cleveland Browns would select him with the 38th overall pick in the 2010 NFL Draft.
As a Brown, Ward was an immediate starter who made an immediate impact, totaling 123 tackles (95) solo, two interceptions, 10 passes defensed and one forced fumble in his first year.
He followed that season up with three more solid years before signing with the Broncos as a free agent after being selected to his first Pro Bowl. In his first year in Denver, Ward earned a Pro Bowl encore with 74 total tackles, two sacks, five passes defensed and two interceptions.
With Defensive Coordinator Wade Phillips at the helm of the defense in 2015, Ward was a key cog that could make an impact anywhere on the field. With two sacks, six tackles and a forced fumble that halted the Vikings during a potential game-tying or game-winning drive, Ward earned AFC Defensive Player of the Week honors. He would miss three games with an ankle injury late in the season, but his return in time for the playoffs was vital.
One could argue that Ward's best game of the year was in the Super Bowl. He secured two takeaways—intercepting Cam Newton once and recovering Newton's second fumble, which led to a C.J. Anderson touchdown—as well as seven total tackles.
A soft-spoken safety with a rich southern drawl, Stewart was a bit of an unknown coming into his first season with the Broncos. He had spent his first four seasons in St. Louis, but started in just 19 of his 53 games with the Rams. The Baltimore Ravens picked up on his skills and signed him to a one-year contract.
When former Broncos safety Rahim Moore departed to sign with the Texans in free agency, Denver looked to Stewart as their new starter. He brought a similar type of ferocity as Ward, and with his fearlessness, the Broncos had a hard-hitting safety that could make plays in the secondary and lay the wood when coming up to stop the run.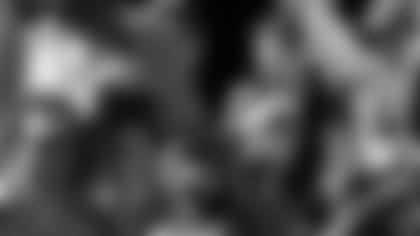 His resounding impact showed in the season opener when he ensured victory for the Broncos against his former team in the closing minutes of the game. With 36 seconds left in regulation, the Ravens were down six points but had driven into the red zone. Quarterback Joe Flacco threw a strike to tight end Crockett Gillmore down the seam in the end zone, but safety David Bruton Jr. tipped the pass up and Stewart came down with it to give the Broncos possession.
Stewart continued to make big plays throughout the season, posting 59 total tackles, two tackles for loss, one forced fumble, two fumble recoveries, one quarterback hit and 10 passes defensed, in addition to his aforementioned interception.
In the playoffs, Stewart's presence was instrumental to the defense. He had an interception on Tom Brady against the Patriots in the AFC Championship Game, and had a huge game against the Panthers in the Super Bowl, with a sack on Newton, two passes defensed and a forced fumble. Combined with Ward and other members of the secondary, Stewart had helped take away Newton's favorite target, tight end Greg Olsen, and forced Newton into one of the roughest days of his career as the Broncos defense shined as one of the best in NFL history.
Keo's path to the Super Bowl might be one of the most well-known because of how he offered his pitch to Phillips publicly on Twitter. Much was made of how effective it might have been (he was signed about a week after his initial tweet with the Broncos looking for safety depth) but Keo had experience in Phillips' system and had played for him and Kubiak in 42 games (11 starts) over three seasons with the Houston Texans.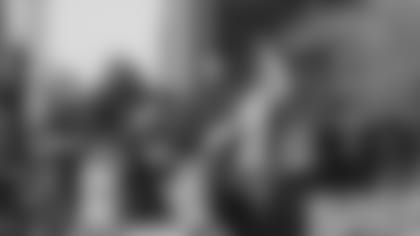 Keo was a standout at the University of Idaho, earning numerous accolades during his time as a Vandal, including 2010 Idaho Most Valuable Player and 2009 first-team All-Western Athletic Conference. Keo also finished his time at Idaho as the school's all-time punt return yardage leader.
After his time with Houston, Keo competed on the Cincinnati Bengals training camp roster, but was not retained for the regular season. However, with T.J. Ward (ankle), David Bruton Jr. (knee) and Omar Bolden (hamstring) all battling injuries late in the season, the Broncos signed Keo to bolster their depth before Week 14's game against the Raiders.
Keo would help at safety and special teams, adding veteran experience to those units. One of his biggest plays helped secure an AFC Championship victory. The Patriots had been denied on their two-point conversion attempt that could have tied the game at 20. Down two points, New England attempted an onside kick. A recovery by the Patriots would have given them the ball near midfield with about 12 seconds left, though they had no timeouts remaining. Kicker Stephen Gostkowski got the ball bouncing with a good trajectory, but Keo courageously dove into the ball's path and the Broncos walked away with the narrow victory.
Added to the roster shortly before Keo as the Broncos continued to nurse myriad injuries at safety, Bush was a Broncos target for his talent and familiarity with the defense stemming from his experience on the roster earlier in the season and during training camp.
Bush had spent a little time with the Broncos in 2014 as a late-season signing and then stayed through the preseason and three games at the beginning of the season. He returned to the team in time for Week 13's game against San Diego and, like pretty much any member of the defense has, made impact plays when he got the chance. He forced a fumble against the Chargers and intercepted Ben Roethlisberger two weeks later. In the playoffs, Bush added two passes defensed and eight total tackles.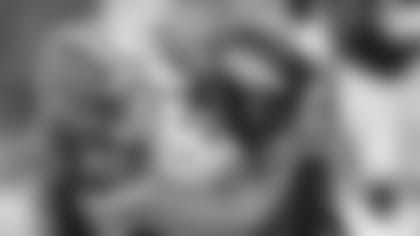 Bruton was a major part of the heart and soul of the Broncos defense, and the team. Just look to his Week 15 game against the Steelers in which he played through a fractured fibula to see a shining example of his determination. The broken leg would send Bruton to injured reserve, but he was still a source of advice and inspiration for the team throughout the postseason.
The seventh-year safety came into the season looking to fight for a starting spot, or at least a more integral role on defense. He had long been a key figure on special teams, but he yearned for more. He did that and plenty more, beginning with his start in the season opener in place of Ware, who was serving a one-game suspension.
Bruton totaled 43 tackles, one sack, two interceptions, seven passes defensed and two forced fumbles. He had a nose for creating takeaways and delivering momentum-halting hits, which was always an appreciated addition to the defense.
He's also embraced Colorado life as an active member of the community and as an avid biker and outdoors enthusiast. In 2014, Bruton started Bruton's Books, an initiative focused on helping underprivileged children develop necessary reading skills. As the Fuel Up to Play 60 ambassador from the Broncos, Bruton also encouraged children to be active to foster healthy lifestyles.
With an explosiveness and vision with the ball like no one else on the roster, Bolden was a perfect fit as the Broncos' return specialist. Though increased playing time on defense and minor injuries pulled him out of the spot from time to time, Bolden was a dynamic player when he got the ball in his hands, providing a spark to the offense whenever he could.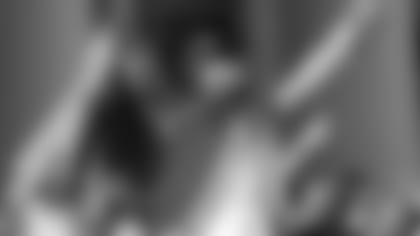 His 83-yard punt return for a touchdown against the Colts got the Broncos back into the game after falling behind 17-0. Though the Broncos would fall in Indianapolis, it was Bolden's return that began the run to tie the game. He also returned a kickoff for 41 yards in that game.
He showed his skills in the playoffs on his first opportunity when the Steelers punted after a three-and-out on their first drive. Bolden took the punt up the sideline, returning it 42 yards to the Pittsburgh 30-yard line.
Unfortunately, Bolden's season ended later that quarter when he suffered a knee injury, but he still had a resounding impact on the team throughout the season as part of the safety depth and as an electrifying return threat.