As Head Coach Gary Kubiak reiterated throughout the regular season and postseason, the Broncos' path necessitated contributions from the entire roster. This series details the paths of each player to the team's Super Bowl 50 triumph. Today's entries are on the defensive linemen, starting with Derek Wolfe.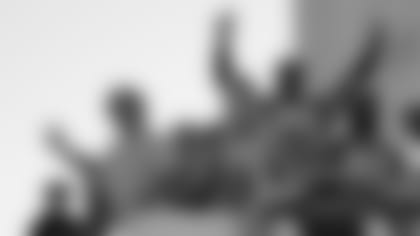 It's hard to imagine a more difficult path to Super Bowl greatness than the one that defensive end Derek Wolfe took. As a child, Wolfe faced an unstable homestead with a mother struggling with addiction and an abusive stepfather. Eventually he found stability when he moved in with a friend's family and worked on their farm before leaving for the University of Cincinnati with a football scholarship.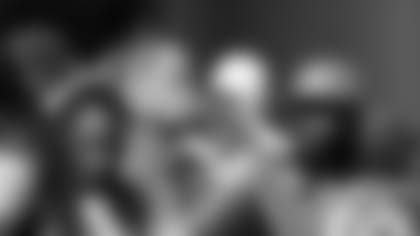 Wolfe broke out in his senior season with 21.5 tackles and 9.5 sacks, earning Big East Co-Defensive Player of the Year and first-team All-Big East honors.
As a second-round, 36th overall selection by the Broncos in 2012, Wolfe became an immediate starter. He proceeded to have a promising rookie season, posting six sacks, 40 total tackles and two passes defensed.
But Wolfe's career and personal trajectory was thrown for a loop in 2013 when he suffered a spinal cord contusion during a preseason game against the Seahawks. After three weeks of recovery, Wolfe was cleared to return to start the season, but lingering effects would cause him to have difficulty keeping his weight up and Wolfe would battle anxiety and depression because of his state.
The tipping point would come on Nov. 29, 2013 when Wolfe suffered a seizure on a team bus as the team prepared for a flight for a Kansas City road game. He wouldn't play another game that season, though he wouldn't be placed on injured reserve until January. With his injury and recovery, Wolfe missed that playoff run that led the Broncos to Super Bowl XLVIII.
In 2014, Wolfe would have the time to make a patient return, but that season was much about him finding his footing after recovering from devastating health issues.
All that paid off in 2015 as Wolfe developed into one of the most productive three-technique defensive ends in the league. He took to Defensive Line Coach Bill Kollar's teaching style and fit in perfectly in the 3-4 defensive formation, and after serving a four-game suspension to begin the season, Wolfe played like the end the Broncos thought he could be. With 5.5 sacks in the regular season and 2.5 postseason sacks, Wolfe made a habit of his trademark howl after big plays and earned a four-year contract extension.
Starting opposite of Wolfe on the other end of the line, Jackson combined with Wolfe to form a top duo of three-technique defensive ends. Jackson was a pass-rushing terror for opposing linemen with relentless drive, strength and an agility that belied his size. In Week 15 against the Steelers, Jackson forced three offensive holding penalties and still got 1.5 sacks through two of those penalties.
The combination of Jackson and Wolfe added a dimension of interior pressure that matched the wreckage that the edge rushers could produce, making life rough for opposing quarterbacks.
When the Broncos drafted Jackson in 2012 in the fifth round, analysts thought he was a "tweener." The knock was that Jackson wasn't big enough to be an interior lineman and that he wasn't dynamic enough to be a defensive end. However, it was his combination of size and quickness that has made him one of the most dangerous three-technique defensive ends, as the Panthers found out in Super Bowl 50 with Jackson's fumble recovery for a touchdown in the first quarter.
Williams' route to becoming a Super Bowl champion is a fascinating one, particularly because of what he overcame. He had played football during just his senior season of high school but he didn't think it was a viable path further than that. Instead, Williams started working at Walmart before quitting to work at Modine Manufacturing Co. making radiators.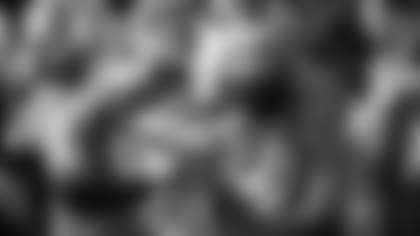 But Williams wanted more in life than that, and he missed football. So he walked on at Coffeyville Community College and started working toward getting back in football shape to earn a scholarship. He excelled in his two years as a Red Raven, recording 39 tackles and five sacks in 10 games as a rookie and 49 tackles, 11.5 tackles for loss, four blocked kicks, a forced fumble and two sacks in his sophomore season.
With those outstanding numbers, Williams became one of the top junior-college targets and garnered attention from numerous major collegiate programs. He picked the University of North Carolina and improved his stock even further with 15.5 sacks, one interception, five passes defensed, two forced fumbles and four blocked kicks over two years as a Tar Heel.
From there, Williams was selected 28th overall in the 2013 NFL Draft, jumping into the starting lineup from Week 14 through the Broncos' playoff run to Super Bowl XLVIII.
Two years later, Williams was a large part of another Super Bowl run, this time holding down the middle of the defensive line in the 3-4 defensive formation.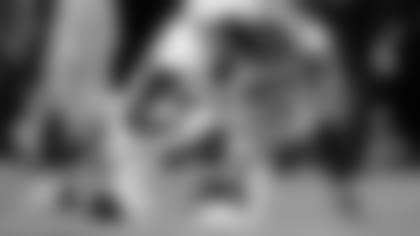 A 12-year veteran, defensive end Antonio Smith's addition as a free agent brought more pass-rushing power to the Broncos' defensive front and experience in Defensive Coordinator Wade Phillips' scheme from their days together in Houston.
Smith's return to the Super Bowl brought him an opportunity to escape the memory of his last trip to the game's biggest stage, a painful loss to the Steelers in Super Bowl XLIII.
But Smith's week took a devastating turn when his father passed away four days before the big game. His teammates offered him all the support he needed at such a difficult time before one of the biggest moments of his life, and they offered it immediately after it when the confetti rained down at Levi's Stadium.
The defensive end that Antonio Smith called "one of the D-line's best-kept secrets" flew under the radar all year despite starting in the first four games of the year while Wolfe served a suspension.
After the Chiefs released him from their roster in 2015, just one year into his three-year contract, Walker signed with the Broncos with a chip on his shoulder. From the first game to the last, he added versatility in defending both the run and the pass. One of the more quiet members of the defense, Walker was also a balance to those who wear their emotions on their sleeves. But he could be just as effective as part of a defensive machine that regularly chewed up opposing offenses.
A sixth-round pick by the Broncos at 203rd overall in the 2015 NFL Draft, Kilgo provided depth at nose tackle, appearing in nine games and posting six total tackles and one pass defensed.
Kilgo was a three-year starter for the University of Maryland, racking up 123 total tackles, 5.5 sacks, three passes defensed, one forced fumble and five fumble recoveries in that time. Kilgo was an apt fit in the Broncos' new 3-4 defensive formation having played as a nose tackle in a 3-4 defense during his collegiate career.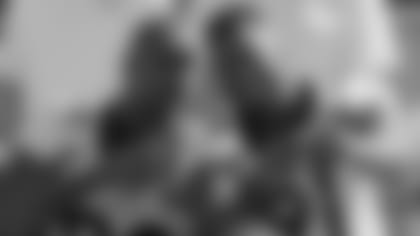 Though Anunike ended his season on injured reserve with a knee injury, he showed plenty of potential in an outstanding preseason game against the Seahawks in which he led the Broncos in tackles with eight, including one sack, one forced fumble and two quarterback hits. He would appear in three games in 2015 and record one tackle before being placed on injured reserve.
---