Hardly recruited as high school prospect and undrafted after college, Chris Harris Jr. has reached an elite rank in part because he was driven by a desire for respect. He embraces the underdog status because he loves proving doubters wrong.
From the small town of Bixby, Okla., Harris established himself as one of the top players at his school, but he didn't garner the attention that prospects elsewhere did. He was pegged as a two-star prospect and the only Division I Football Bowl Subdivision college that gave him an offer was Kansas University.
At Kansas, Harris helped the Jayhawks reached new heights as a freshman when the team made its first BCS appearance in the 2008 Orange Bowl, a 24-21 victory over Virginia Tech. Harris had one interception in that game and two on the year, and he was named Big 12 Defensive Newcomer of the Year. He finished his collegiate career as a team captain and Kansas' defensive back of the year.
But when the NFL Draft rolled around, 38 cornerbacks were drafted and Harris was not among them. Once again, Harris had been overlooked.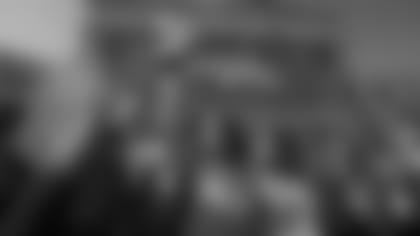 He signed as a college free agent with the Broncos, and Harris proved himself in training camp and preseason to become a reserve defensive back and special teams gunner. It wouldn't take long for him to rise in the depth chart as Harris would start in four games in his rookie season. He would become a more consistent starter in his second season, starting 12 of 15 games, an impressive season in which Harris recorded 61 total tackles, 2.5 sacks and three interceptions, two of which he returned for touchdowns.
Harris had another solid season in 2013, but as the Broncos began their playoff run to Super Bowl XLVIII, Harris' postseason ended. He suffered a torn ACL in Denver's playoff opener against the Chargers in their Divisional Round game and was placed on injured reserve.
But he would make a furious recovery in the offseason to ensure he would be ready for the next season. Despite the destructive nature of ACL tears, Harris had perhaps his most dominant season just seven months removed from his injury. He didn't give up a touchdown all season and put his name on the national radar with his first Pro Bowl and second-team All-Pro selections.
With Wade Phillips as the Broncos' new defensive coordinator in 2015, Harris was a key cog in the NFL's most dominant defense. Phillips had the confidence to keep Harris and Aqib Talib in man coverage, and the duo helped hold opposing offenses to a league-fewest 5.57 passing yards per play. Harris earned his second Pro Bowl and second-team All-Pro nod for his season.
After missing the Broncos' 2013 Super Bowl playoff run, Harris persisted through a shoulder injury to ensure he wouldn't miss another and with him, the Broncos made a run to Super Bowl 50. Harris, along with the rest of the Broncos' coverage unit, held the Panthers to a meager 4.1 yards per pass play with quarterback Cam Newton completing just 43.9 percent of his passing attempts.
Talib was also a two-star prospect out of high school who signed with Kansas, but his size, speed, instincts and ball skills ensured that he would not be an underdog after a stellar collegiate career. Talib declared for the NFL Draft after his junior season in 2007, a season for which he was named a consensus first-team All-American.
Selected 20th overall in the 2008 NFL Draft, Talib played 58 games as a Buccaneer, recording 18 interceptions and 52 passes defensed before he a midseason trade to New England. As a Patriot, Talib had five interceptions (one for a touchdown) and 15 passes defensed in 19 games.
In 2014, Talib was reunited with his Kansas teammate when he signed as a free agent with the Broncos, joining Harris, the other starting cornerback. The two would combine to become one of the most dominant cornerback duos in the league.
In his two seasons in Denver, Talib picked off seven passes and returned four of them for touchdowns. With eight interceptions returned for touchdowns in his career, Talib ranks seventh in NFL history and is tied for most among active players with Charles Woodson's retirement in 2015.
The son of a single mom, Roby began playing football as a way to get out of the house more instead of playing video games. The sport brought out his competitive nature and he fell in love with the spirit of it. At Ohio State, Roby started in all 37 games of his career, intercepting eight passes and recording 44 passes defensed. He was named an all-Big Ten selection for his junior season in which he posted 69 total tackles, three interceptions and 16 passes defensed. He declared for the NFL Draft after that year and the Broncos drafted him 31st overall in the 2014 NFL Draft.
Roby made an immediate impact as the Broncos' third cornerback from his first NFL game, breaking up a fourth-down pass attempt from Andrew Luck in the fourth quarter as the Colts attempted a game-tying drive against Denver in their 2014 season opener. Roby continued to make big plays as a rookie, recording two interceptions, 13 passes defensed, two forced fumbles and two fumble recoveries in the regular season. He also picked off Luck in the Broncos' Divisional Round game, becoming the second rookie in team history with a postseason interception.
His second season also had quite the beginning when Roby finished off the Chiefs in Week 2 at Arrowhead Stadium by returning a Jamaal Charles fumble 21 yards for the game-winning touchdown. He had 40 total tackles, one interception, 10 passes defensed and one forced fumble to go along with that one fumble recovery. And in the AFC Championship Game, Roby picked off Tom Brady's two-point conversion pass attempt that could have tied the game.
A third-round (90th overall) selection in the 2013 NFL Draft by the Broncos, Webster made his mark on this Super season by consistently helping pin opponents deep in their own territory on special teams.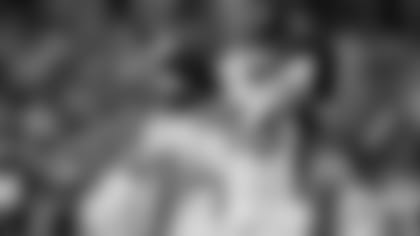 In the Broncos' Divisional Round matchup against the Steelers, Webster made a stunning save that showcased his athleticism and awareness. Punting through tricky winds, Britton Colquitt drove the ball toward the left pylon with the hope of keeping the Steelers from decent field position as the Broncos held on to a 3-0 lead in the first quarter. The ball began bouncing toward the end zone at the 12-yard line as the Steelers were happy to let it turn into a touchback. Webster caught up with it right as it bounced over the goal line. With a leap, Webster's momentum carried him past the ball without touching the ground, allowing him to bat it back into the field of play. The ball bounced out of bounds at the 3-yard line.
Webster's big play turned into a Steelers three-and-out, which then led to a short punt and then a Brandon McManus field goal from 41 yards out.
With season-ending injuries to safeties David Bruton Jr. and Omar Bolden, the Broncos needed leadership and brilliance from those who stepped up in their absence, and Kayvon Webster did just that.
The Broncos snagged Tulane University's two starting cornerbacks in the 2015 NFL Draft, with Doss being drafted first at 164th overall in the fifth round.
Doss transitioned from wide receiver to cornerback at Tulane, and his ball skills as a receiver made him a formidable defender. He finished his three-year career with 126 total tackles, 15 interceptions, 35 passes defensed, one sacks and two fumble recoveries. He had his breakout season as a sophomore with seven interceptions, earning him first-team All-Conference USA and second-team All-America honors.
As a Bronco, Doss appeared in six games on special teams and posted one tackle.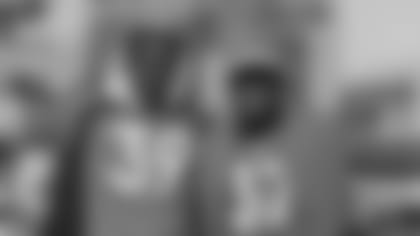 The other half of the Broncos' Tulane twosome, Nixon started alongside Doss in 2014. Nixon had 31 total tackles as a senior, as well as one interception and five passes defensed.
An outstanding athlete, Nixon was a Louisiana High School Athletic Association 1A champion at Southern Lab High School in the 100-meter dash. He committed to the University of Memphis, but Nixon decided to transfer after two years to be closer to home. After sitting out a season due to NCAA transfer rules, Nixon became a key part of the Green Wave's special-teams unit as a junior and moved into the starting lineup as a senior. He had 31 tackles, one interception and five passes defensed as a senior.
Nixon spent his rookie season on the practice squad before being signed to the active roster on Jan. 19, 2016. One of Nixon's biggest impacts was his role in the community. As a practice squad player, he didn't travel with the team to away games, so he instead watched the games with sick children at a hospital.
Nixon was named the Broncos' 2015 Community Rookie of the Year.