ENGLEWOOD, Colo. --Although both T.J. Ward and Darian Stewart were officially listed as questionable on the post-practice injury report Friday, the Broncos expect their starting safety duo to play in Super Bowl 50.
That suits Chris Harris Jr. just fine, because he is not eager to make an encore appearance at safety -- at least, not for a while.
With Ward and Stewart sidelined, the Broncos moved Harris to the safety spot near the line of scrimmage late in the game, where he had to help set the defense before the snap and often had pre-snap coverage responsibility on Rob Gronkowski.
Harris has seen a sprinkling of safety looks over the course of the season, and worked at the position at the University of Kansas, but his duties late Sunday were something entirely new.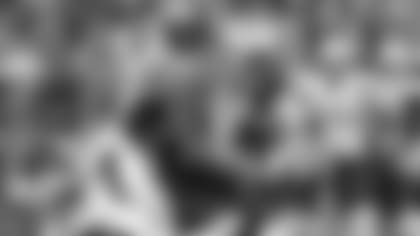 Secondary coach Joe Woods approached Harris on the sideline and told him he had to learn which calls he would have to make -- and learn them fast.
"We've got so many calls in our playbook, and I had to go through everything, try to remember everything," Harris said. "He went through every call and I had to learn that responsibility as fast as I can.
"It was so hard, because we were calling so many calls, it was like, 'Bam, what do I run on this?'" Harris added later, laughing at the memory.
"It definitely made me have to think a lot more. You could definitely tell i was a little bit more hesitant. But we got through the game, man. We got the win, we got through it and we figured out a way."
And now, it's back to his usual work on the outside for as long as he handles it well -- until there comes a time where a coach taps him on the shoulder and moves him to safety, something he knows could happen someday.
"I pray it doesn't happen again -- not until I'm in year 10, year 12!" he said.