If you travel 78 miles northeast from Denver on Interstate 76 and take exit 75 for U.S. Route 34, you'll come across where Simon Fletcher found out he'd be joining the Broncos Ring of Fame.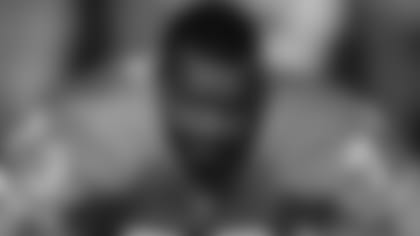 Sitting in the plains off the side of a road by the highway is Fletcher's Grid-Iron Grill & BBQ, which he opened about two months ago. As the former Broncos pass rusher tells it, he had just finished making a hamburger or brisket sandwich when he got the call from Broncos President and CEO Joe Ellis with the good news that he would be part of a three-man Ring of Fame class along with Jason Elam and John Lynch.
From there, he called his mother, who responded in the same manner that many longtime Broncos fans assuredly did.
"She said, 'Dang it, it's about time,'" Fletcher relayed.
Because of Fletcher's status as the franchise's all-time leader in sacks, his election is arguably well overdue. Though his career included gaudy sack numbers and appearances in three Super Bowls, individual recognition eluded Fletcher. In spite of five straight seasons with double-digit sack totals, including a career-high of 16 in 1992, Fletcher was never selected to a Pro Bowl, and ultimately he left the NFL after the 1995 season, ending a run of 140 consecutive starts.
"[It is] long overdue that he be elected into the Ring of Fame," Ellis said Tuesday. "In his 11-year career, he never missed a game. The all-time leader in sacks […]. I think it's something like [103.5], which is 22 ahead of the second-place guy who is in the Denver Broncos Ring of Fame, and that's [LB] Karl Mecklenburg. That was well-deserved."
He left a legacy of being one of the most talented edge rushers of his time, and as distance grew between the end of his career and the present, one question persisted for him in that time: When would he be inducted into the Ring of Fame?
The past year marked two decades since Fletcher's career ended, and finally that question has been answered, though it may have taken longer than he had hoped.
"I could run fast, but I've truly been slower at every other aspect of life, so it's not surprising to me," Fletcher joked.
Regardless, Fletcher stayed patient for this moment, and for the moments it brings in the fall when his monument is placed at the Ring of Fame Plaza and his name joins the level 5 façade of Sports Authority Field at Mile High.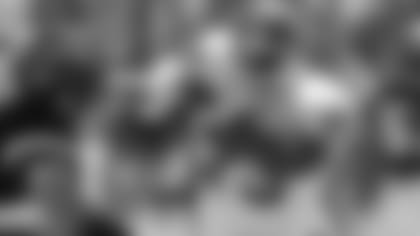 "For someone who had in recent years barely shut his mouth, I'm speechless," he quipped. "But when I started coming back to my senses, the first thing I realized and thought about was all the guys [with whom] I had the privilege of playing on the Denver Broncos football team, and one guy that I had the privilege of playing for deserve as much credit for this honor as I could ever hope to deserve, myself. […] You don't make a play—particularly a quarterback sack—unless you have guys protecting the other gaps, containing on the other side and great coverage in the backfield, as well as coaches who call the right things, the right plays to put you in the right position. So it's a credit to everybody."
Whether reflecting on those who shared his past or thinking to the future, Fletcher can't help but keep his focus on spreading the joy that emanates from this honor.
"It will mean a lot to some of the kids that I speak to at schools—I still try to do the community service even though I've been out of football for over 20 years," Fletcher said. "But most importantly to me, I now have six grandsons and I hope that it will inspire them, whether it be in athletics, academia, entrepreneurship or whatever. It will inspire them to put in the work to try to reach the top."
That's all Simon Fletcher had worked toward during his career, and with plenty of patience, he finally reached the franchise's most esteemed group.