ENGLEWOOD, Colo. —** The Broncos' injury woes grew Friday when they learned that outside linebacker Shane Ray will miss six to eight weeks as he recovers from surgery to repair a torn ligament in his left wrist.
Ray suffered the injury Thursday during practice and will have surgery Saturday morning, Head Coach Vance Joseph told media Friday after the team's afternoon walkthrough period.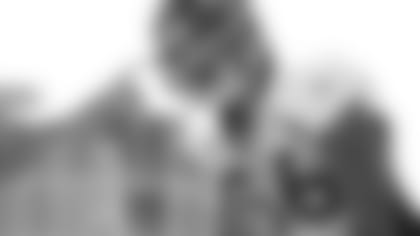 "Shane, at practice yesterday, tore a ligament in his left wrist just taking on a block," Joseph said. "His wrist got caught, he flipped away and tore a ligament. He worked through it yesterday, he worked through it today. We had X-rays and he needs surgery. It's going to be six to eight weeks. He should go in tomorrow morning in the a.m. and he should be out tomorrow by lunch, probably."
Ray's injury further exacerbates the team's depth at outside linebacker after losing Shaquil Barrett to a hip injury in late May. Joseph said Friday that Barrett's timetable has not changed.
In the wake of Ray's injury, Joseph said he would look to veteran pass rusher Kasim Edebali to step up.
"We signed Edebali in the offseason from New Orleans for his rushing skills," Joseph said, "so he's a guy that's going to help us rush from the Sam position and stop the run as far as setting the edge. He's capable. We're excited about him."
But more than anything, Joseph was dejected about how the injury short-circuits Ray's impressive offseason progress and perhaps the results that many expected to follow once the season began.
"I'm disappointed, again, for the player more than us, because he's worked so hard also, and he's making strides to have a great year," Joseph said. "It happens. Injuries happen and, in my opinion, they're going to happen. But when they happen is important, so right now I think we're in good shape. They're happening early and we can get these guys back for the full season."
All Joseph can do is look forward to when the group of Ray, Barrett and running back Devontae Booker return, which could be en masse between Weeks 1 and 3.
"We should get a nice Christmas bonus in the first two weeks of the season, a nice boost," Joseph added. "But again, guys, injuries happen and in my opinion when they happen, that's what's important."