Domata Peko Sr.*_'s personality is as big as his play on the field. During a brief break in his schedule, he sat down with us to share some of the roots behind his personality, his NFL dreams and how he takes those roots and shares them with the locker room and his teammates._*
Ben Swanson: For you and the rest of the defensive line, how do you ensure you can stay consistent and remain as one of the league's best defenses against the run?
Domata Peko Sr.: "Consistency is big, brother. For me, being consistent is going out there play after play and just grinding it out and going out there day by day and just trying to improve and never being complacent or content, just trying to get better. That's how you're consistent — if you never think you're there yet. You're always trying to prove, always trying to get better. ... You don't know if we're coming into this thing, coming in hot ready to go and ready to be one of the best defenses in the league."
BS: What is it you enjoy most about playing in the NFL — both big things and little things?
DP: "Me, man, I just love the life. Living the NFL life, because when I was a little kid, I dreamed about playing in the NFL and being able to live it — to live my dream — is amazing. That's what keeps me going, knowing that I'm living my dream every day."
BS: How long have you been dreaming about being an NFL player?
DP: "Since I was a little kid. I remember watching Junior Seau and Jerry Rice, back in the day, and Steve Young, and just saying, 'Man, I wish I could do that one day!' It's been a while. I've been dreaming about it since I was a little kid, and I've been living my dream for 13 years now, thank God."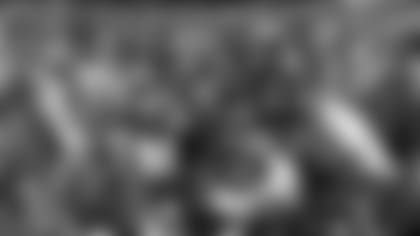 BS: The Samoan nickname "uso" has become popular in the locker room because of you. What does it mean, and what bond does it signify?
DP: "It's cool. 'Uso' means 'my brother' in Samoan. It's really cool that you'll walk around the locker room and hear a lot of people saying it. Everyone's like, 'What's up, uso?' It's really cool, man. It's just a family vibe. Just showing others, 'Yeah, you're my brother. You're my friend.' That's what the team's about. It's not about yourself or me; it's about we, it's about us and it's about team. That's what I love about the word uso. It just really brings everyone together."
BS: What are other ways you stay connected to your Samoan roots?
DP: "I love listening to Samoan music and not only that, just the way I was raised, my mom and dad raised me being able to go back home to Samoa. They took me there when I was little and I learned my culture, learned my roots. All those teachings just stuck in my heart, man. I was able to just try to teach those same teachings to my kids, and those teachings are: respect, love, treating others how you want to be treated, respecting your elders and just always trying to compete and be hungry."
BS: I know music holds a lot of meaning in your life. How did that come to be the case in your family?
DP: "I think just being an islander, we're big reggae music guys. We love island music, and we love music, period. It's just being an islander. Music is a big part of our life. When you go to Samoa and you go to the islands, on Sunday … the island just kind of shuts down. Everyone goes to church, everyone's singing, praising God and [doing so] through music and instruments, and stuff like that. Music, God, religion [are] real big in Samoa."
BS: This may be a little philosophical, but how do you describe the connection between music and personal expression and religion?
DP: "Well, I know a lot of times in church and worship, when you're worshipping God, you're worshipping Him through music, you know? That's why music is really big. For me, that's one of my favorite parts of church, going to worship and lifting my hands up to give thanks. It just gets me to a place where I feel peace and where I feel God's comfort and his love. That's why music is big for me, too."