The Broncos (5-8) will take on the Buffalo Bills (10-3) at Empower Field at Mile High on Saturday, Dec. 19 at 2:30 p.m. MT.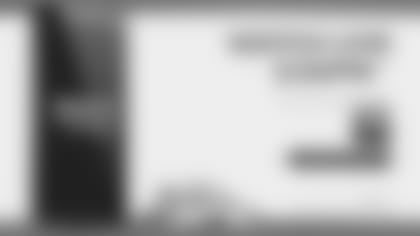 MATCHUP
After a wonderfully patient effort against the Panthers resulted in four touchdown passes and zero interceptions, Drew Lock may face a tougher task to do the same against Buffalo. The Bills' secondary, led by 2019 first-team All-Pro cornerback Tre'Davious White and veteran safety Jordan Poyer, is particularly opportunistic with 21 total takeaways. But this is not the same stingy Bills defense of 2019 that allowed 30 or more points in just one game; Buffalo has given up at least 30 points four times this season, including one game allowing 42 points. That means that Lock could have opportunities to find Tim Patrick, Jerry Jeudy, KJ Hamler and Co. through the air, or perhaps the rushing attack could find success with Melvin Gordon III and Phillip Lindsay, should they be able to play.
Instead, Buffalo's strength lies in its offense this year. In his third season, quarterback Josh Allen has been a revelation; he's thrown for 3,641 yards, 28 touchdowns and just nine interceptions, and he's rushed for six additional touchdowns. Stefon Diggs has been his main target, as he's made 100 receptions for 1,167 yards and five touchdowns through 13 games, but Cole Beasley has been dangerous, too. The ninth-year veteran has set a new career high in receiving yards (838) and is on track to surpass his best mark in receptions.
INJURY UPDATE
The Broncos have designated four Broncos — Gordon(shoulder), Lindsay(hip), guard Graham Glasgow(foot) and safety Trey Marshall (shin) — as questionable for Saturday's game. However, the team will get left tackle Garett Bolles and tight end Noah Fant back after they missed Sunday's game with an illness.
Buffalo gave injury designations to just two players. Reserve safety Jaquan Johnson is out with an ankle injury and tight end Lee Smith is questionable with a knee injury.
WATCH ON TV: NFL Network
Sideline: Lindsay Czarniak
WATCH ON MOBILE
In-market fans can stream the game on DenverBroncos.com or in the Broncos 365 app via mobile web on iOS on iPhones and iPads and through the Yahoo Sports app. Streaming is available on Android devices on the Yahoo Sports app only.
LISTEN LIVE
NATIONAL RADIO (Westwood One)
Play-by-Play: Ryan Radtke
LOCAL ENGLISH RADIO (KOA - 850 AM/94.1 FM & The Fox - 103.5 FM)
SPANISH RADIO (KNRV - 1150 AM)
Play-by-Play: Carlos Valdez
Analyst: Salvador Hernandez
SOCIAL MEDIA ACCOUNTS
Follow the Broncos for live game-day updates, videos and behind-the-scenes photos: