DENVER —** After months of patient recovery and rehabilitation following a difficult season plagued by injuries, ILB Danny Trevathan made his return to the football field in a game setting for the first time since Dec. 14, 2014.
Though he finished with a single tackle and didn't play an entire half, the return was triumphant. He regained the confidence that he consistently displayed with in years past, made some plays, stayed healthy and helped the defense refuse to give up a single net passing yard in the first half to go with only three 49ers first downs.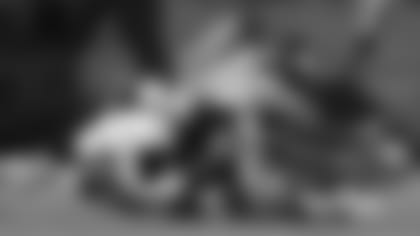 "It felt good," Trevathan began. "I had to get the little nervousness out of my system. But I felt good being out there and getting that thump out of the way and just getting ready for the regular season. It was a good game for me to go out there and give it a shot."
With Trevathan joining Brandon Marshall on Saturday night, it meant that this game showcased the expected starting lineup for the interior linebacking corps for the first time.
Marshall, who made his return from injury a week earlier in Houston, knew exactly what Trevathan would encounter in his first game back.
"We just talked about getting on the field and not thinking about our injuries," Marshall said. "If we're going to be out there, just play with confidence and knowing that everything's going to be all right. That's all I really talked about. I didn't really give him any advice or anything.
"It's just about him getting comfortable again, playing on that knee and getting comfortable with the defense and he'll be lights out," Marshall concluded.
Amid all the weight of the evening, of the return and what it meant, Trevathan ultimately was able to free his mind with the philosophy of Defensive Coordinator Wade Phillips.
"I love the way Coach Wade gave it to us," Trevathan said. "He just told us to go out there, play and have fun. He says just have fun and play ball, and that was just a burden lifted off me because I like to go have fun and be full speed."