The symbols of a player's legacy are hard to miss.
As you walk around Empower Field at Mile High on any game day, you can see reminders of the best players in Broncos history.
There's a navy John Elway jersey over there, an orange Peyton Manning jersey across the way.
Legends like Elway and Manning are even more entrenched. Their names are emblazoned along the fifth-level facade that displays the team's Ring of Fame, and their bronze pillars stand guard outside the south entrance of the stadium.
Towering over the south stands, their jersey numbers are displayed — and retired — opposite reminders of the three world championships they helped deliver to Denver.
Nearly 1,500 miles to the east, their legacy is even more prominently displayed in Canton, Ohio. In the Pro Football Hall of Fame, Elway and Manning — a pair of first-ballot inductees — have both their bronze busts and mementos from their careers inside the walls of the pro football's most sacred hall.
For the first time in quite a while, it seems realistic that Elway and Manning could some day have company.
As the Broncos enter the 2022 season with hopes of ending a six-year playoff drought and adding another Lombardi Trophy to their collection, they're led by a future Hall of Famer who is being called upon to transform both the Broncos' culture and restore their on-field prominence.
In a lineage of Broncos quarterbacks that is among the NFL's best, a question has emerged that seems increasingly fair to ask.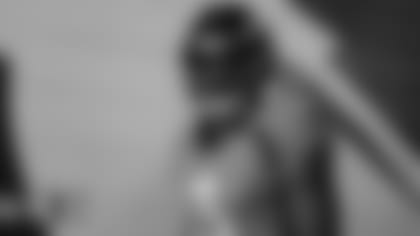 Some players shy away from grandiose questions about their legacy. They focus on the day-to-day process, deflecting big-picture hypotheticals.
Wilson isn't one of those players.
Perhaps because of his success — no quarterback in NFL history has as many wins through his first 10 seasons as Wilson — the Broncos' new starting quarterback leans into the responsibility and privilege of having a lasting legacy.
Wilson, whose unrelenting obsession with winning may be unmatched by his peers across the league, has long thought about how he wants his game to be remembered.
"I always do," Wilson says in August when asked if he considers the legacy he'll leave. "Every day I wake up, that's what I've always thought about. When I was a young kid, I thought about it. When I was watching Joe Montana, when I was watching Peyton Manning and Tom Brady and Drew Brees. Going to college, I always thought about it when I was at NC State and Wisconsin. My dad always used to tell me, 'You should play for this guy named Barry Alvarez one day.' I ended up going there [and] playing at Wisconsin.
"I went to Seattle, [and I] thought about it the day I got there and I was the third-string quarterback. The first day, I said, 'You know what? I'm going to win this job. I'm going to play here for a long time.' I was fortunate to be able to play an amazing decade there. What a great gift it is. And then to be able to hopefully play my last decade here, it would be a blessing.
"For me, every day I think about the legacy of it all."
During his first 10 years in the NFL, he certainly built the foundation of an indelible career. When Wilson arrived in Seattle, incumbent starter Tarvaris Jackson and prized free-agent addition Matt Flynn stood in the way of a starting job. Behind a strong preseason performance, Wilson surpassed both of them — and proceeded to lead the Seahawks to their third-highest win total of all time as a rookie. Wilson earned a Pro Bowl nod that season, as he would in nine of his first 10 years.
During Wilson's tenure, the Seahawks won fewer than 10 games just twice, and they finished with a losing record just once. Even in that campaign — which came last season as Wilson missed time with a finger injury — the electric quarterback threw for 25 touchdowns and just six interceptions in 14 games. A Super Bowl XLVIII champion, Wilson has thrown for more than 4,000 yards in four of his last six complete seasons, and he's thrown at least 30 touchdowns five times in that span. Wilson's quarterback rating has topped out over 100 in seven of his NFL seasons, and he's never posted a year with a quarterback rating below 92.6.
Wilson's best statistical season came in 2020, as he led Seattle to 12 wins and completed a career-best 68.8 percent of his passes while throwing 40 touchdowns and just 13 interceptions.
And, as mentioned, Wilson's 113 wins, including in the postseason, are the most in NFL history through a quarterback's first 10 seasons. He has Manning beaten by a single win.
Wilson, though, knows that none of his success would come without the nearly unending effort that he's turned in throughout his career and early in his time in Denver.
"You have to do the work," Wilson says. "We're all definitely doing the work, and that's the fun part about it. That's the part that I enjoy. I enjoy the process more than the end result."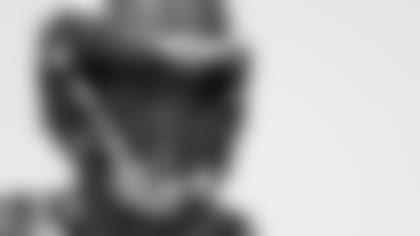 The Broncos didn't just want Wilson. They needed him.
Since Manning retired following Denver's Super Bowl 50 win, the team has cycled through a number of options at the game's most important position. They've tried homegrown players, free-agent additions and veteran trade acquisitions.
Though a couple of players have come close to leading Denver back to the playoffs, the Broncos have suffered through a stretch that compares only to the franchise's early days. Only the New York Jets currently have a longer streak without a playoff berth without the Broncos.
The lack of success does not stem from an inability to compete. The Broncos had a talented roster on the heels of their championship team, and General Manager George Paton constructed one of the league's best rosters in 2021. A season ago, the Broncos featured the NFL's third-ranked scoring defense, dynamic options at wide receiver and a couple of the league's top rookies in Pat Surtain II and Javonte Williams.
The Broncos, though, needed their final piece. And as the team entered the offseason armed with a new, offensive-minded head coach in Nathaniel Hackett, they quickly zeroed in on the game-changing option they wanted to be their new quarterback.
"Once we knew that Russell could be available, he was our No. 1 target — he was our priority for the offseason," Paton said at Wilson's introductory press conference. "We were going to do anything it took to get Russ. It's just unique that you can trade [for] a quarterback — a franchise quarterback — in his prime, and we just felt that we had to take that chance. … He has elite arm strength, elite accuracy. We feel he has the best deep ball in the NFL. Then, you watch him off schedule — his eyes and his instincts and the play-making ability. The 'It' factor that all great quarterbacks have, Russ has. He's the best in the biggest moments. He's best at the end of the game — to win the game.
"… Here we are bringing him to a team that is talented, that is hungry, that just needs to learn how to win — and we feel like he is going to get us to where we need to go."
The next step in Wilson's career is to lead Denver's core group of players on that journey.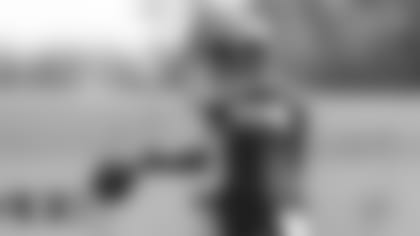 What better way to improve a legacy than to accomplish a feat that's been done by just a couple of players in NFL history?
In 2015, Manning became the first quarterback to lead two different franchises to Super Bowl titles. In 2020, Tom Brady matched the quarterback with whom he battled often during his career.
Wilson could be the third.
He also could be the third quarterback to find instant success in a new setting. Brady won a world championship in his first year with the Buccaneers, and Matthew Stafford earned a title in 2021 in Year 1 with the Rams.
Wilson admits the possibility of winning a title with a new team helps drive him as he begins the next chapter of his career.
"I think any day I get to play it's motivating, no matter what the circumstances are," Wilson said. "But definitely, it's inspiring to see guys that I know like Tom and obviously Peyton — who I have close relationships with — the success they've had and the careers they've had. Winning is a habit. We're creating those habits right now in the midst of it all."
As Wilson and the Broncos build the foundation for a successful season, Hackett can sense the energy that Wilson is carrying with him.
"I think any time you're with a team and then you go to another team, there's always that excitement," Hackett said in mid-August. "It's kind of like you never know what you have until it's gone. For us, we're just so excited to have somebody here like him. I think for us, it's just about letting Russ be Russ and watch him go out there and execute. [It's about] supporting him and being there for him so we can continually bring that energy every day and that standard that he sets. I think he's reenergized. He's fired up, and we just want to keep feeding off that every day."
Facing a new opportunity, Wilson will look to carve out the next successful chapter of an already impressive career. He'll look to add to the Broncos' world championship total — and to a legacy that's not yet done being written.