ENGLEWOOD, Colo. — The Broncos will exchange their usual orange-and-white home uniforms for their alternate all-blue uniforms for Sunday night's game against the Giants.
The Broncos last wore blue-on-blue in Week 14 of 2015, a 15-12 loss to the Raiders. Before that, Denver wore all blue in a 2014 game against the 49ers, a 42-17 win in which Peyton Manning passed Brett Favre for most career touchdown passes with 509.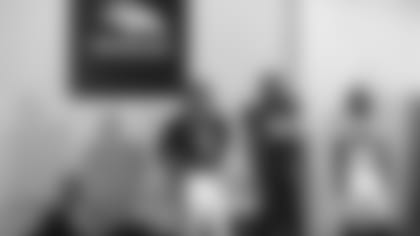 The look was introduced as part of the Broncos' 1997 rebranding, making its debut in an Aug. 17 preseason game against the Patriots. But it would not appear in a regular-season game until 2003 against the Raiders.
Since the Broncos swapped the orange tops into their regular home uniforms, the team has worn blue jerseys with blue pants or blue jerseys with white pants as their alternates. In 2016, Denver worn blue and white for games against the Texans and Patriots.