ENGLEWOOD, Colo. —** The Broncos have named Greg Williams as Defensive Backs Coach, the team announced Wednesday.
Williams arrives in Denver with nine years of NFL coaching experience and 15 years of coaching experience overall. He spent the last two seasons as the Colts' defensive backs coach and the seven years before that as an assistant linebackers coach (2009-12) and assistant secondary coach (2013-15) with the Chargers.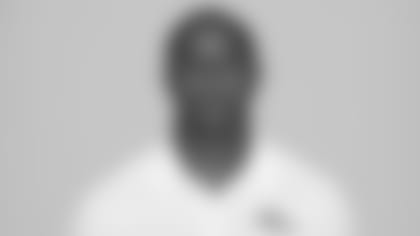 Under Williams' guidance, the Colts' defensive backs recorded 13 interceptions and 81 passes defensed in 2017 and eight interceptions and 68 passes defensed in 2016.
Williams began his coaching career in 2003 at Arizona State as an intern before moving on to College of DuPage as an assistant coach from 2004 to 2005. In 2006, he began a two-year stint at Arkansas Tech as a defensive backs coach and recruiting coordinator. Williams then moved on to the University of Pittsburgh as a secondary coach and defensive graduate assistant.
Prior to his coaching career, Williams was a wide receiver and defensive back at the University of North Carolina from 1994-97. In his professional football career, Williams competed in training camp with the Bears and Giants and then played in NFL Europe, the XFL and the Arena League.
*More 2018 Broncos' coaching-staff additions:
---
Running Backs Coach Curtis Modkins » Read more Offensive Line-Guards/Centers Coach Sean Kugler » Read more
Special Teams Coordinator Tom McMahon » Read more
Offensive Line-Tackles Coach Chris Strausser » Read more