The Broncos will officially commence their preparation for the 2017 season as a team on April 10, when their nine-week voluntary offseason program will begin.
Details of the Broncos' schedule follow:
First Day: April 10
Voluntary Minicamp:*April 25-27Rookie Orientation: May 11-13OTA Offseason Workouts:May 23-25, May 30-31, June 1, June 5-8 *Mandatory Minicamp: June 13-15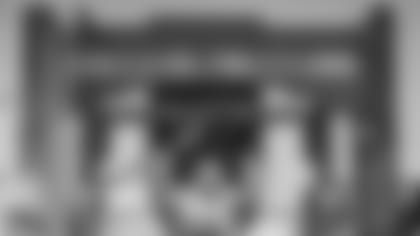 The program consists of three phases that progressively allow more activities in the process.
• Phase One: During the first two weeks of the program, teams may conduct only strength and conditioning and physical rehabilitation activities.
• Phase Two: The following three weeks may include on-field workouts, individual player instruction and drills. Teams can also conduct separated team practice with no live contact or team offense vs. team defense drills.
• Phase Three: The final four weeks may include a total of 10 days of organized team practice activities (OTAs) and a mandatory veteran minicamp. Though teams are still not allowed to have live contact, they may conduct 7-on-7, 9-on-7 and 11-on-11 drills.
Because the Broncos hired a new head coach this offseason, they are also permitted to have a few added benefits during this time to help the coaching staff get their team up to speed. Teams with new head coaches may begin their offseason programs as early as the first Monday of April while other clubs must wait until the third Monday of April. The Broncos will begin on April 10, a week before franchises with returning coaches may.
New head coaches are also allowed to hold a voluntary veteran minicamp before the NFL Draft. The Broncos will have theirs from April 25 through April 27.
The team will also have a rookie orientation from May 11-13.