ENGLEWOOD, Colo. — A week before the NFL's trade deadline, the Broncos made a deal Tuesday to acquire Patriots tight end A.J. Derby. In exchange, Denver will send New England a draft pick in 2017.
"A.J. is a young tight end who can help us immediately," said Executive Vice President of Football Operations/General Manager John Elway. "He has tremendous upside and will fit in well on our team."
Derby, a second-year player out of Arkansas, was a sixth-round pick by New England in the 2015 NFL Draft but missed his entire rookie season on injured reserve.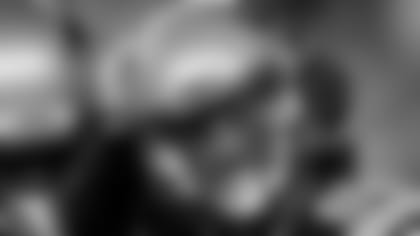 After recovering, Derby showed enough to earn a roster spot in his second season, but with proficient veterans Rob Gronkowski and Martellus Bennett in front of him, he has only seen 36 snaps in the regular season on offense. In preseason action, Derby caught 15 passes for 189 yards and one touchdown.
"A.J. has had a solid and pretty consistent several months for us here, going all the way back to the spring, to the offseason program, to (organized team activities), minicamp, training camp," Patriots head coach Bill Belichick said Aug. 19.
"He's improving. He's a young player that only played the position for a short amount of time, basically a year down in Arkansas, has a lot to learn, has a ways to go, but has some skills to work with. He's a smart kid, he works hard, and he's gotten better. He's making some plays for us in the kicking game, some tackles in coverage. He has caught the ball and blocked competitively. He's done some good things."
At 6-foot-5 and 255 pounds, Derby boasts a large frame as a former quarterback. The former Razorback spent all but one season as a quarterback before transitioning to tight end before his senior season. He recorded 22 receptions, 303 receiving yards and three touchdowns that year.
The Broncos will need to make a corresponding move to clear a spot on the active roster for Derby.
UPDATE: Denver released safety Shiloh Keo as part of the transaction. Keo joined the Broncos as a free agent on Dec. 9, 2015 to shore up the defense's depth at safety with T.J. Ward, David Bruton Jr. and Omar Bolden recovering from injuries. With experience in Defensive Coordinator Wade Phillips' scheme, Keo stuck on the roster through the end of the regular season and through the conclusion of the postseason. At the beginning of the season, Keo served a two-game suspension and was released briefly on Sept. 17, 2016 before being re-signed four days later.