ENGLEWOOD, Colo. — The National Football League on Thursday announced the Denver Broncos' 2016 preseason schedule, which features home games against the San Francisco 49ers and Los Angeles Rams at Sports Authority Field at Mile High along with road contests against the Chicago Bears and Arizona Cardinals.
The Broncos open their preseason on the road for the 19th time in the last 20 years when they travel to Chicago to play the Bears at Soldier Field in Week 1 (Aug. 11-15). The club's preseason home opener at Sports Authority Field at Mile High will take place in Week 2 (Aug. 18-22) against San Francisco—Denver's most common all-time preseason opponent (37 previous meetings).
Denver will host the Rams in Week 3 (Aug. 25-28) before concluding its preseason schedule on the road against the Cardinals in Week 4 (Thursday, Sept. 1) at University of Phoenix Stadium.
Denver owns a 135-118 (.534) all-time record in the preseason and has registered at least a .500 record in the preseason during 18 of the last 20 years. In 2015, Denver finished with a 3-1 preseason record.
The Broncos have an agreement with KUSA-TV (9News) to televise the club's preseason games locally for the sixth consecutive year. All four Broncos preseason games will air on KTVD (Channel 20).
For the 47th consecutive year, KOA NewsRadio (850 AM & 94.1 FM) will broadcast all Broncos games as the team's flagship radio station. The Fox (103.5 FM) will simulcast games for the fourth consecutive year along with the more than 60 Broncos Radio Network affiliates located throughout the Rocky Mountain West.
Exact dates and times for Denver's preseason schedule will be announced later this month in coordination with the NFL's release of the Broncos' complete 2016 regular-season schedule.
Week 1: at Chicago Bears

• DATE RANGE: August 11-15
• LOCATION: Soldier Field
• BROADCAST:KUSA-TV / KTVD
• OPP. 2015 RECORD: 6-10
• PRESEASON SERIES RECORD:Broncos 5, Bears 3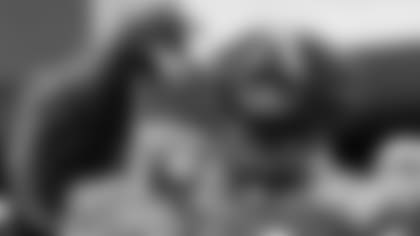 Week 2: vs. San Francisco 49ers

• DATE RANGE: August 18-22
• LOCATION: Sports Authority Field at Mile High
• BROADCAST:KUSA-TV / KTVD
• OPP. 2015 RECORD: 5-11
• PRESEASON SERIES RECORD:Broncos 21, 49ers 16
Week 3: vs. Los Angeles Rams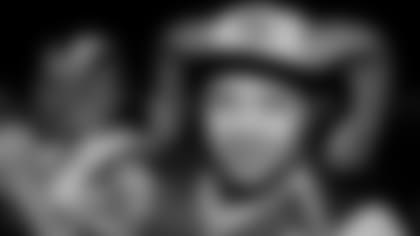 • DATE RANGE: August 25-28
• LOCATION: Sports Authority Field at Mile High
• BROADCAST:KUSA-TV / KTVD
• OPP. 2015 RECORD: 7-9
• PRESEASON SERIES RECORD:Broncos 8, Rams 2
Week 4: at Arizona Cardinals

• DATE RANGE: September 1
• LOCATION: University of Phoenix Stadium
• BROADCAST:KUSA-TV / KTVD
• OPP. 2015 RECORD: 13-3 (won NFC West, lost in NFC Championship Game)
• PRESEASON SERIES RECORD:Broncos 16, Cardinals 8