MILE HIGH SALUTE
The "Mile High Salute" is a celebratory tradition started by Broncos Pro Football Hall of Fame RB Terrell Davis in which Broncos players "salute" the crowd after scoring a touchdown.
RING OF FAME PLAZA
Ring of Fame Plaza was created in 2013 with life-size pillars of steel honoring each Broncos Ring of Famer with a bronze likeness of each individual's face and a brief biography.
IN-COM-PLETE
Following opponent incompletions, fans are prompted to chant IN-COM-PLETE!
MILE HIGH THUNDER
Metal flooring was installed in the stadium bowl of Empower Field at Mile High to allow fans to stomp their feet during big moments, a tradition that began at original Mile High Stadium and is called bringing the Mile High Thunder.
NO-SHOWS
The Broncos are the only NFL team to announce no-shows on the scoreboard late in each game, allowing the crowd to boo those who elected not to attend after guessing the attendance.
MILE HIGH ALTITUDE
Denver's high altitude is emphasized throughout the game-day experience as a competitive advantage, including with signage outside the visiting locker room and an altitude "sizzle" video played at the start of the fourth quarter of each game.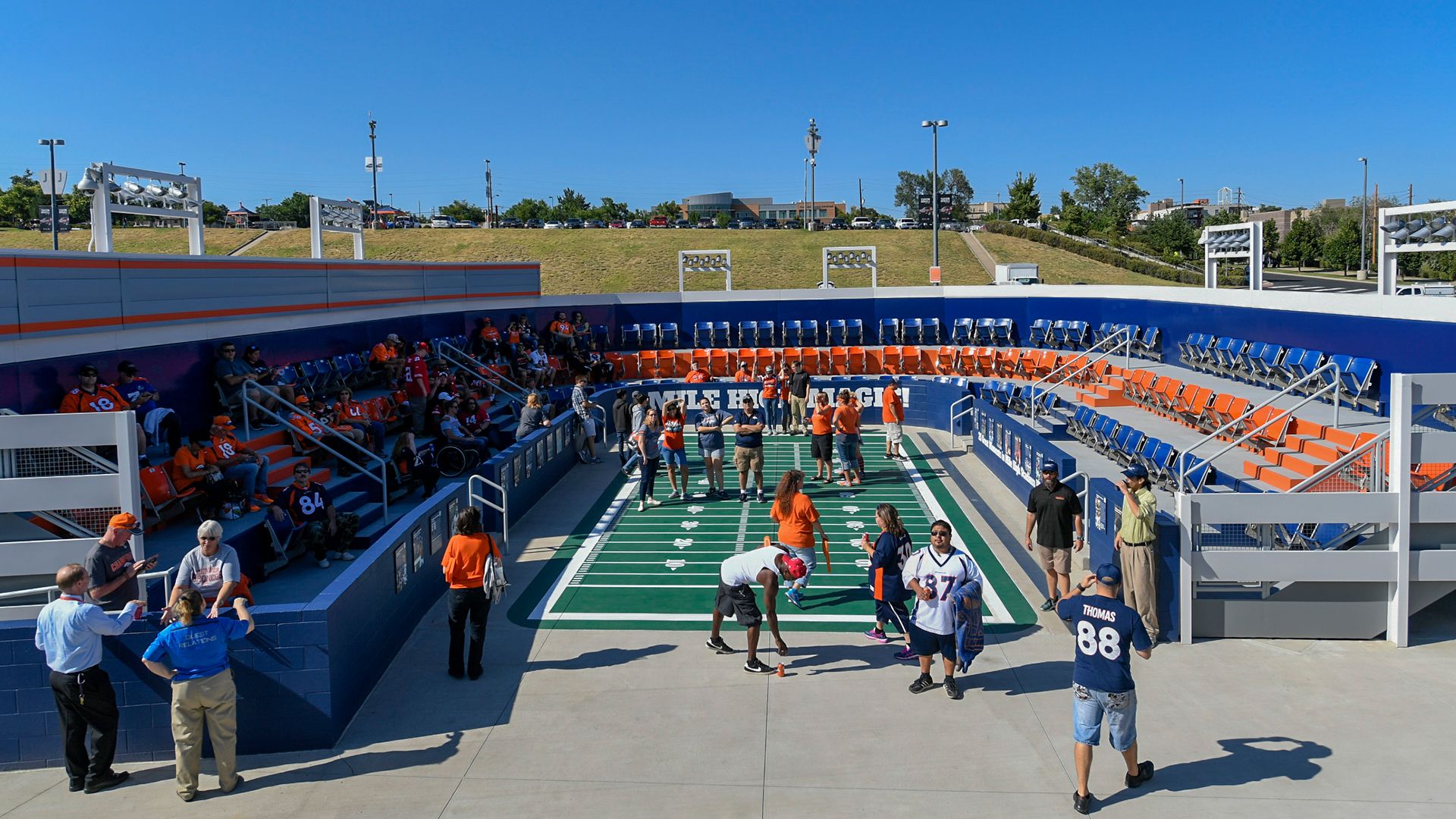 MILE HIGH MONUMENT
Mile High Monument, located just north of the stadium, is a mini replica of Mile High Stadium.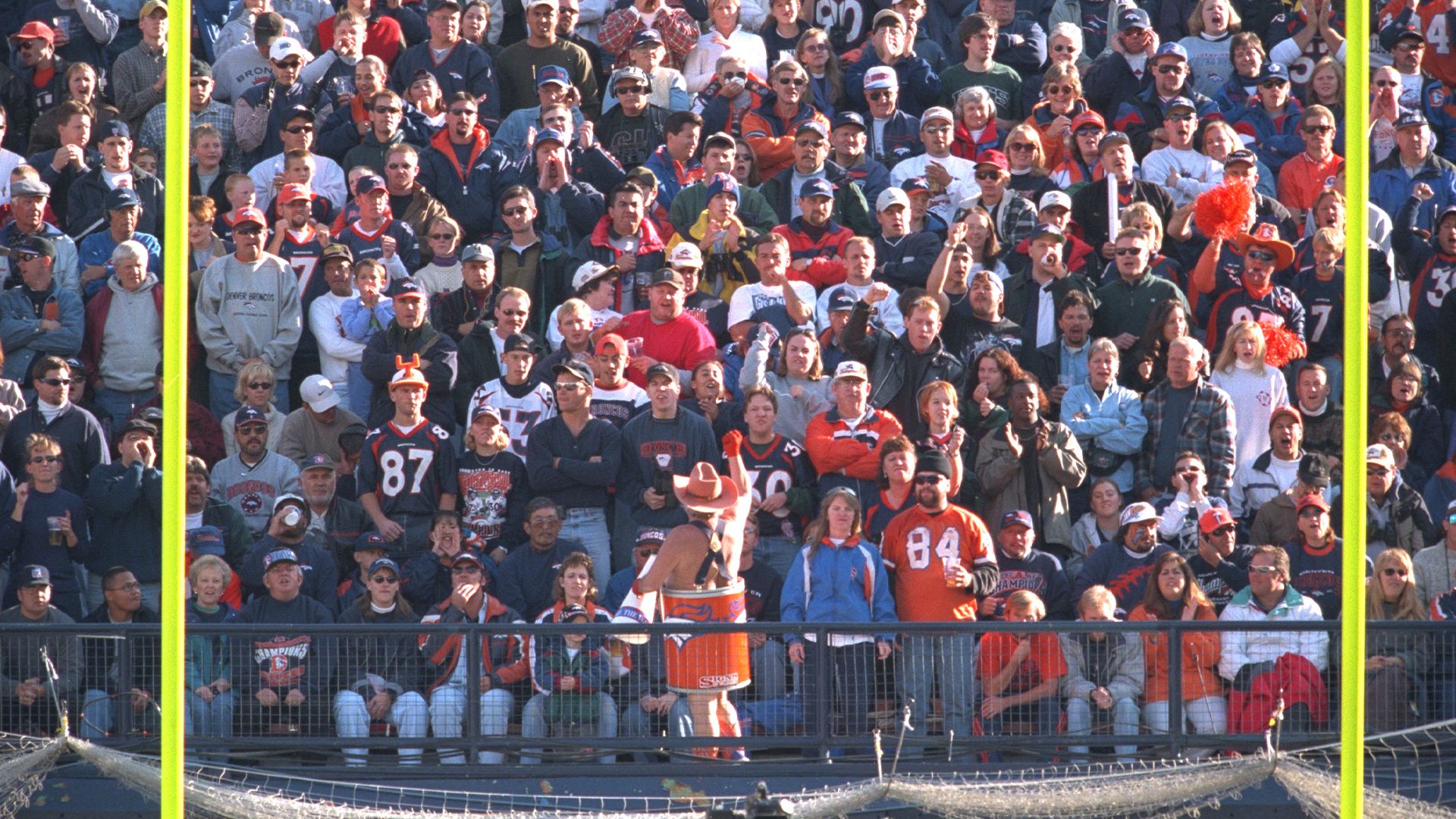 SOUTH STANDS
"South Stands" refers to the notorious loud section of Mile High Stadium and current stadium.
ROCKY MOUNTAIN THUNDER
"Rocky Mountain Thunder" refers to the home-field advantage given by Broncos fans.
ORANGE CRUSH
"Orange Crush" was the nickname given to the dominant Broncos defenses of the late 1970s.
MILE HIGH MAGIC
"Mile High Magic" refers to late-game heroics made famous by John Elway's many comebacks.
DENVER BRONCOS CHEERLEADERS
Denver Broncos Cheerleaders ("DBCs") are known for western uniforms, including long leather chaps.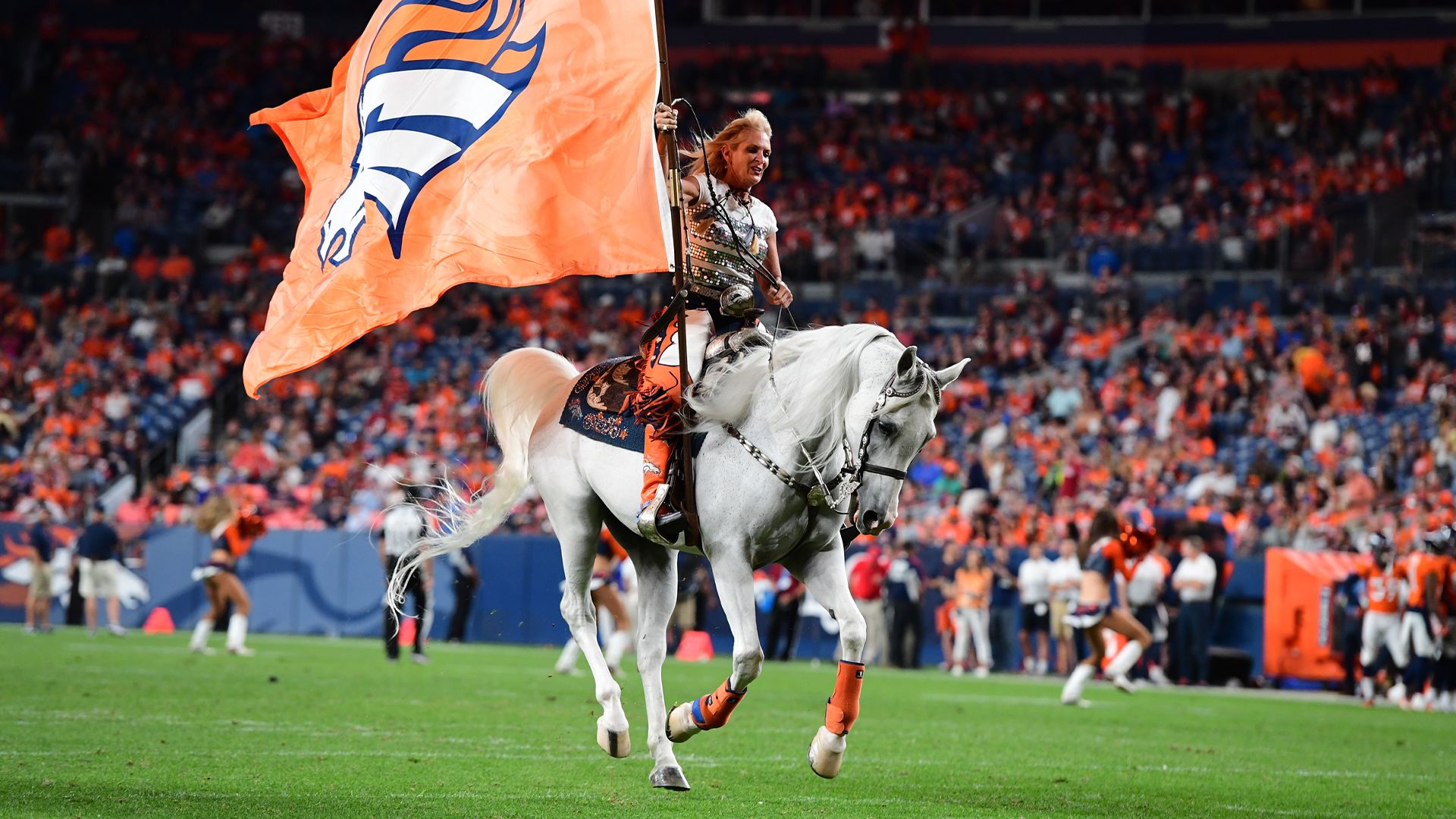 THUNDER
Following every Broncos score, Thunder — an Arabian Stallion — runs the length of the field.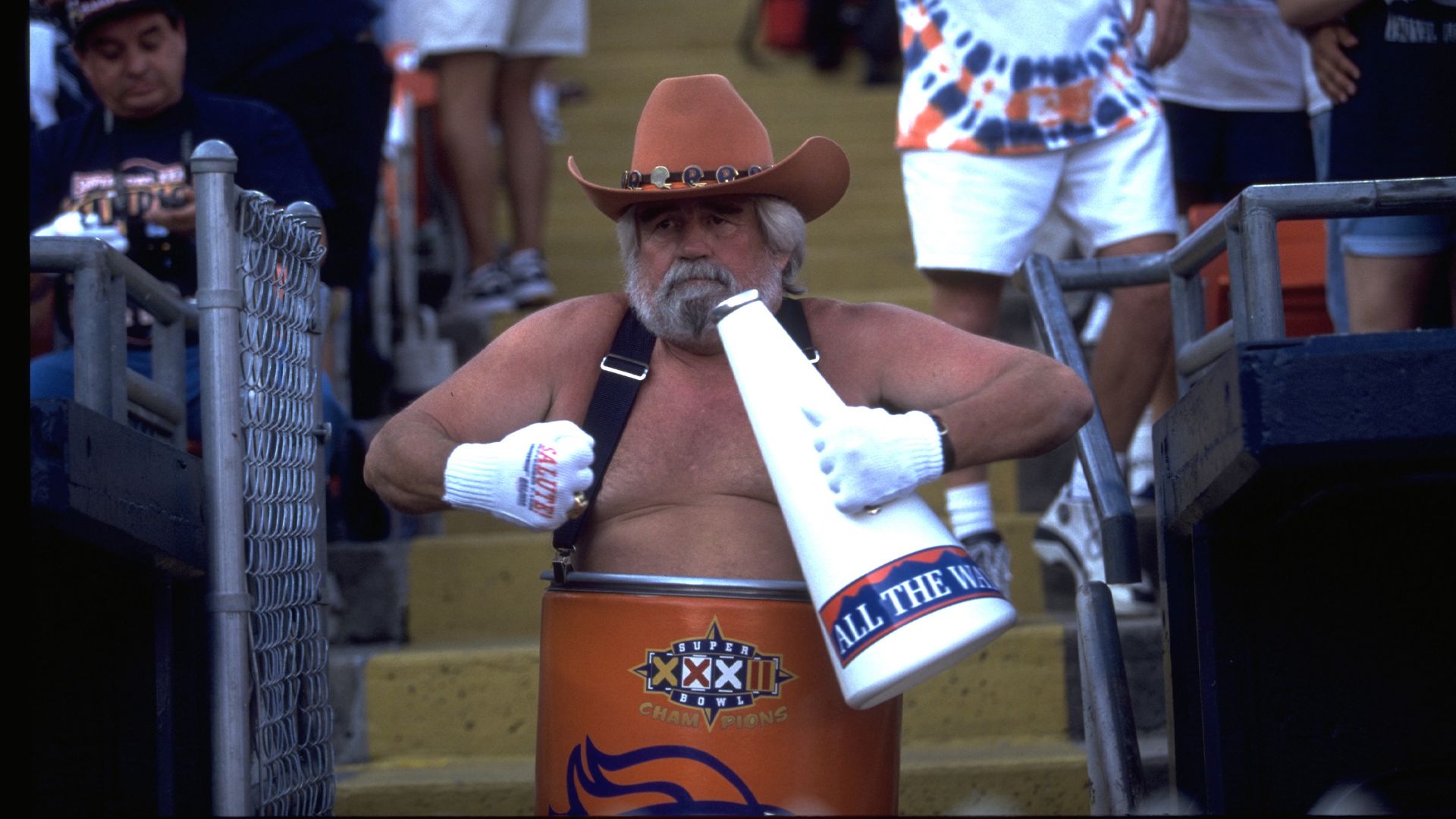 BARRELMAN
The late Barrelman is one of the most iconic Broncos fans. He wore a cowboy hat, boots and a barrel with suspenders and is a member of the Pro Football Hall of Fame fan wing.