After two seasons as the Broncos' defensive backs coach, it became clear Joe Woods was a rising star in the coaching industry. And rather than let a well-respected leader get away, the Broncos made sure he'd have a home in Denver for a long time. Replacing Wade Phillips is no easy task, but Woods seems to be up to that challenge. In his first year as a defensive coordinator, Woods will look to sprinkle some sugar on a defense that still has great elements but needs a tweak after 2016. We caught up with Woods to hear about his vision heading into a bounce-back year for the Broncos.
Aric DiLalla: Have you learned anything about yourself during the process of getting ready to be defensive coordinator?
Joe Woods:I think just everything I absorbed just from the front to the back end [of the defense]. When you're a secondary coach, you tend to focus on the things that you have to have your guys do to have success. But along the way, you pick up things that they do up front [at] the D-line, linebacker position. So I felt like I had a good idea of what we did scheme-wise with the front seven.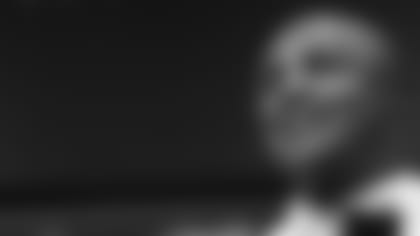 AD: What's something you want fans to know about their new defensive coordinator?
JW:Just that I'm a hard worker, I'm very passionate, I'm going to put the time in, I'm going to do everything in my power to make sure this defense stays at the level that they have been [at in] the last two years.
AD: Do you have a new appreciation for the type of player Von Miller is now that you've studied more of the defense as a whole?
JW:No, not really – the whole philosophy when you're a secondary coach is rush and coverage work together. So if we cover, we buy time for him to get home. And sometimes he gets home and allows us to cover easily. He's always been a great player. I've known that since the time I've been here, and it's just great to have somebody of his caliber.
AD:* I wrote down some of the places you coached before you joined the Tampa Bay Buccaneers. You've got Kent State, Grand Valley State, Eastern Michigan, Muskingum College -- a lot of smaller schools. And then you went straight to Tampa. How'd that happen?*
JW:My position coach in college, when I graduated, asked me if I ever wanted to coach. That was John Bowers, and I said, 'Hey, I'll give it a shot.' And from that moment when I graduated, I've been coaching ever since. For me, when you coach and you coach at every level, you really have to be a good teacher. Because sometimes you're getting players like a DB who may have been a wide receiver. … So I think throughout my career at different stops, I really learned from a lot of good coaches how to be a really good teacher.
AD: Was that jump to the NFL a tough adjustment?
JW:I found it easy. I know you have to be a great coach at any level. I'm not saying that [because] I coached smaller I-AA, Division II schools that I'm a better coach than somebody who coached at a major college level, but I think the different type of guys, the different places that I've been, I think it made my jump easy to the NFL because I was already, in my opinion, a good fundamental coach [and] a good technician, in terms of being a coach.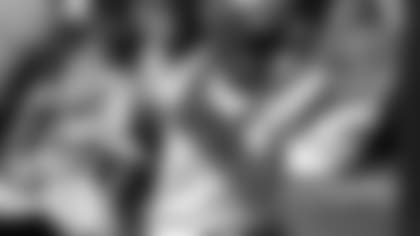 AD: Did your players at the NFL level respond the same way they did in college?
JW:The biggest thing a player wants to know is, can you help them make plays? Can you help them be a better football player? So first they look at you and say, 'Can this guy really help me?' Once you get into the season, and the things you're teaching them, they use in a game and you see the results in terms of them making plays, that's when the buy-in comes in.
AD:* The promotion to defensive coordinator is obviously big for you, but what's it been like to share that with your family?*
JW:They're excited. My wife's been with me the whole time. She loves sports. She really loves to move around more than I do to the different places that we've been, and we've been all over. But I have a tremendous amount of support from my wife, a tremendous amount of support from my kids and it's been a great experience for us in Denver.
AD: What's it like to develop a script? I know you've done some work on that before under former defensive coordinator Wade Phillips, but has working on that as the coordinator been a change for you?
JW: No, it's easy. We all had different responsibilities as position coaches under Wade. He had a lot of trust in us. He gave us a lot of responsibility in terms of what we wanted to run in different situations, so it's really kind of the same approach with each guy being responsible for their area. I'll overlook everything, make sure that we have everything from a game-plan standpoint the way we need it, but so far it's been an easy transition."