When Joe Woods was promoted to defensive coordinator, he knew his former assistant coach in Oakland, Marcus Robertson, would be a perfect replacement to command the team's defensive backs. The former All-Pro safety's playing experience has translated well to his coaching career, and now he's looking to add his own teaching style to the Broncos' secondary to keep their performance at the top of the NFL for a third consecutive season.
Ben Swanson: Based off your playing experience and the coaches you worked with when you were a player, what kind of coach do you want to be and try to be?
Marcus Robertson: I think more than anything, I want to be a teacher and a mentor. Given the fact that I've played the game, I know what it's like be in big-time football games and things of that nature, but then when I made the transition to coaching, you kind of see the game from a different perspective, and I understand all aspects of the game, from the three technique or the shade all the way to the post. It's one of those situations where front-end coverage works together and you've got to do a great job of communicating and executing.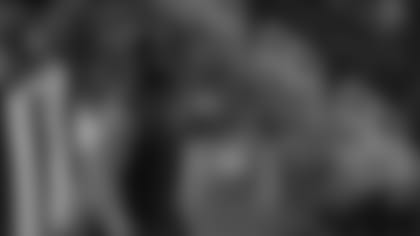 BS: When you were a player, did you have a favorite position coach?
MR: My favorite coach of all time, not necessarily a position coach, but my favorite coach was probably Buddy Ryan. Playing for Buddy Ryan was an outstanding experience. Under him is where I feel like I've grasped the whole concept of being able to see the whole field, being able to — at the snap of the ball — recognize what play it was as well as, I could tell you who was out of their gap or whatever it may be, because I had to be the quarterback of the defense. We worked off an AFC system where he just gave us one call and based on the formation, we had to make the call and the checks and all the other types of stuff. So you really had to be a communicator and had to be very aware of everything that was happening on the football field.
BS: How much does your experience as a player help you with this group of star defensive backs?
MR: I think it's invaluable because the game hasn't changed. The game is still the same. You've still got to run, hit and tackle. You've still got to fit gaps and you've still got to play top-down. So with that being said, I'm a firm believer that defenses win games and offenses score points, so I'm in the business of trying to keep as many points off the board as well as getting the football, emphasizing getting to the ball and getting the football.
BS: With guys like Chris Harris Jr. and Aqib Talib, perhaps the two best cornerbacks in the entire league, what kind of coaching do those guys need?
MR: The one thing I love about those guys is — they are extremely good, they're well-respected in the league — but the one thing they do when they come out here: They work every single day. They take coaching, they want to be coached, they want to get it right. And that's what I can appreciate about them, because when I stepped in here, they gave me the utmost respect, they listened to me and they go out and execute. So I'm not worried about those guys when they get on the football field because to them it's important and they're going to do whatever it takes to win on every single down.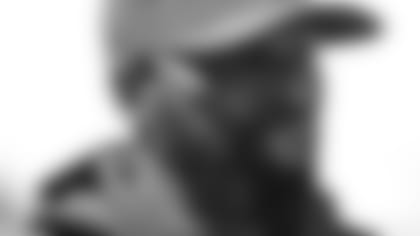 BS: You've followed Joe Woods' footsteps a couple times, first to become defensive backs coach in Oakland when Woods came to Denver in 2015 and now here when he was promoted to defensive coordinator. How much has he helped you step into those roles?
MR: When me and Joe got together, it was a real good experience for me because I think we knew of each other for some time and when we got together it was interesting because there were certain areas or aspects that I was missing as a coach and that he was missing as well. But we seemed to fill that void for each other, and I think we came out of that year as much better coaches.
BS: From the Oakland side, what was the Broncos vs. Raiders rivalry like?
MR: Obviously we couldn't stand Denver and we wanted to beat them at all costs. Over the last two years we had some really good battles and I want to say we ended up splitting them 2-2, if I'm not mistaken. The last game last year was one of those situations where we couldn't get anything going offensively and defensively, I think we kind of missed some tackles and things of that nature, but it's a hatred, to be completely honest with you. It's interesting being here after being on the other side. And I grew up an L.A. boy from Pasadena, California — Altadena, California — and always grew up being a Raiders fan, and things of that nature. So it was an honor to finally be a part of the organization and then coming over here, having to flip the mind frame of, 'Hey, we've got to do whatever it takes to win the division,' which means, 'Hey, we've got to put the Raiders to rest.' It's exciting to be here and I'm looking forward to the season.
BS: Was there any opponent that the Raiders got up for more than the Broncos?
MR: No, I don't think so. I think this rivalry was one that was, from Day 1, that was talked about. My philosophy was when you're coming to a training camp or OTAs or whatever it may be, you've got to put your sights on the team that won the division. And over the last several years, with the exception of last year, that was the Denver Broncos. So we prepared ourselves and we built that team to beat the Denver Broncos over the last two years.