In the beginning, almost every expense was spared.
When the Broncos were founded as charter members of the American Football League, the team was not in the financial position to do a lot of things, including operate as a top-level pro football team.
Like most AFL teams, the Broncos couldn't outbid NFL franchises for top talent — in 1967, only after the two leagues merged and formed a common draft, Floyd Little became the first first-round pick to sign with Denver — but the Broncos went beyond most franchises.
General manager Dean Griffing was the man in charge of keeping a tight budget for the first two seasons. Years earlier, Griffing had bought second-hand uniforms from a defunct college all-star bowl; he made these mustard-and-brown threads the Broncos' first uniforms. The team's first training camp lodgings were a mass of cots laid out on the floor of a gymnasium at the Colorado School of Mines with one available toilet. At the first home game when a ball sailed into the crowd after an extra point, Griffing chased it down, going into the stands to retrieve it from a fan.
Nutrition for the team — now an integral part of the franchise for the athletes, complete with a top-of-the-line cafeteria and kitchen staff — was no different from the other parts of the franchise. Meals at training camp were abysmal in the early years, and even though they improved, when camp ended, the team still returned to its Denver headquarters where no meals were provided.
In an industry where teams search for even the slightest advantage to give them any edge on their competitors, the Broncos did not make the necessary investments in the emerging fields in their early years. But as team leadership changed and Denver became more willing to explore these areas, the franchise put themselves on the path to be one of the league's most innovative organizations.
Nutrition was one of these fields, and as the team improved and invested more to help its players, it helped shape the future of pro football in a small but important way.
In 1976, the Broncos broke new ground as they brought aboard a local nutritionist named Kathy King, who became the first in her field to consult for an NFL team. She served as an unofficial consultant for the first year before becoming an official consultant over the next two years, which included the team's first Super Bowl season. In the decades afterward, the Broncos sought out similar counsel from Jackie Berning, who carried the torch as nutritionist for the team through its next five Super Bowl appearances, including its first two world championships.
In the course of that time, King and Berning helped pave the way for the growing field of nutrition in professional sports. All but six NFL teams list at least one full-time nutritionist or dietitian on staff now, as players rely on their expertise and assistance to ensure their bodies are getting what they need to perform at the highest levels.
But it wasn't always that way. At the beginning, it was just Kathy King.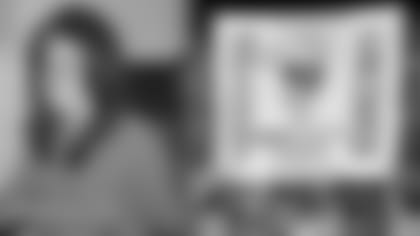 When Kathy King went to downtown Denver in 1976 to meet with a Broncos lawyer, she was already an emerging figure in an emerging field.
At the time, careers in nutrition were mostly found in the clinical arena. After finishing her higher education, the Denver area native struck out on a new path with her own private practice. As an entrepreneur, she pushed herself in a number of directions to make a name for herself. Over the coming years, she'd become a trusted public figure, appearing on KOA-TV's "Noonday" program and working with companies, local sports teams like the Denver Avalanche soccer team and individuals with Olympic dreams.
The Broncos' representative found her credentials to be impressive, so she interviewed again, this time with trainer Allen Hurst. Though head coach John Ralston didn't see the need for a dietitian, Hurst was amenable to idea and ensured King had a role, even if it was under the radar.
The sports world was starting to embrace new ways of thinking about training, especially the league's top teams. In 1970, the Cowboys had started working with Dr. Ken Cooper, who was a pioneering figure in the world of aerobic training. Over the next decade, Dallas made four Super Bowls, winning two, and missed the playoffs just once.
"There was just a whole lot of interesting things that were happening," King says. "It was the beginning of a whole lot of awareness on nutrition and percent body fat and aerobic capacity. And all those things were starting to come together. And some teams really were doing well with it."
After the Broncos parted ways with Ralston and brought in Red Miller to be their new head coach, King received the buy-in to work more closely with the team. She got the opportunity to speak to the team and work closely with players hoping to meet weight goals.
"I had a great time," King says. "Had great stories. There were individuals who didn't even use a plate when they went through the tray line at camp, at football camp. They just had the food put directly on this huge tray. … So you have stories like that, and you have other ones that were very conscientious and were doing everything they could to learn and to read up on it."
As it turned out, King's real first season ended up coinciding with the Broncos' first playoff run, which culminated in a Super Bowl XII appearance against the Cowboys.
She demurs as to her impact on that historic team, but in even just some small way, she had a role in it.
"There was just a whole lot of change that was happening at that time," King says. "Craig [Morton] was the new quarterback. … It's not just one element. It could have been Red Miller and his enthusiasm and Craig peaking in his career. … I can't take much credit for it. …
"I think it was everyone who contributed and made the team feel comfortable and confident with what they were doing. When you feel that, you can do peak performances, and that's what it was."
The next season would be her final one with the team, as she sought more financial stability in her profession. Still, the impact of the first nutritionist consultant in pro football would be clear.
When Jackie Berning began what would be a 25-year run with the Broncos as a nutritionist consultant in 1984, she also was asked to speak to the team.
"You know, you're pretty nervous," Berning says. "At the same time, I worked with USA Swimming and traveled the world with Swimming and been to a couple Olympics. But it was different."
In front of the team, she began her speech. While much of the team paid close attention, there were some pockets of distracting chatter. Veteran linebacker and future Ring of Famer Tom Jackson had had enough of it.
"I remember Tommy Jackson stood up and said, Listen! She knows what she's talking about. Let's sit down and listen to this," Berning recalls."And the whole room went silent and I got so complete participation from everybody in there. And I thought, Holy cow — this might work. This might really work."
At the time, the Broncos were hoping to build off of a 9-7 season behind a promising young quarterback named John Elway and tremendous leadership from a head coach named Dan Reeves. But the last time the team had won a playoff game was during the 1977 postseason run. They could use any edge they could get, and Jackson knew Berning held invaluable knowledge that could help.
"He knew there were some players that knew that they didn't feel well when they didn't eat well," Berning says. "They knew that the performance wasn't lasting the whole time during the game. They didn't know what to eat. … [He got them to a place where they were saying] We need to listen to this. We need to get better as a team, and she knows what she's talking about.It turned the whole thing around."
As Berning recalls, she followed King as the next nutritionist to consult for Denver. While King experienced the team's first Super Bowl run, Berning's stint featured many more. During her time, she helped guide the Broncos players who needed help with their diets, mostly rookies with little knowledge of how to prepare healthy meals for themselves or players with special dietary needs, as well as consulting on the team's menus for road trips.
But in 1997, she helped make a significant change to the Broncos' daily operations along with Steve "Greek" Antonopulos, then the team's head athletic trainer. It was simple: breakfast.
Berning and Antonopulos noticed that players were bringing in fast food, donuts or simply reheating leftover take-out meals from restaurants. These were not proper materials for the foundational meal of the day.
"It was like working with a set of Porsches," Berning says. "I mean, these guys have the talent, they have the knowledge, they have the God-given physical attributes to go out to play pro football. … The problem is they're putting in diesel fuel in a tank that requires super unleaded."
"Lo and behold, we won those two back-to-back Super Bowls," Berning says with a laugh.
When Berning's time in Denver ended a decade later, she could see the future of nutrition in sports coming to fruition. She had predicted in a 1991 "Nutrition Update" magazine that a role like hers would become commonplace in less than a decade.
"By the year 2000, don't be surprised to see team dietitians as part of every major sport, both professional and amateur," Berning wrote in the professional publication. "Sports nutritionists will be an integral part of the sports medicine team which cares for athletes. They will travel with teams both nationally and internationally. They will be consulted before the game or competition begins, during halftime or breaks, and post-game nutrition will be the important issue of the new century."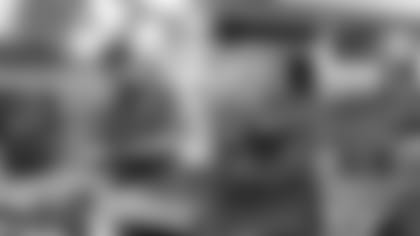 Over the past several years — and 2020 in particular — the NFL has seen women rise to prominent positions on football teams. At the start of the year, former 49ers offensive assistant Katie Sowers became the first female coach in a Super Bowl. During the summer, the Broncos hired their first female full-time coach as Emily Zaler joined the staff. When Tampa won Super Bowl LV, assistant coaches Lori Locust and Maral Javadifar became the first female coaches to win a Super Bowl.
In that light, it's impossible to ignore the unique roles King and Berning held with the Broncos. If there are few women working closely with teams now, it was even rarer then.
"I don't think there were any women trainers or anyone who was helping with the team at all," King says. "I think I was probably the only woman."
Even when Berning came along about five years later, the same was true.
"There weren't too many at all," Berning says. "… No, it was pretty rare to walk in to the Broncos and be the only female that actually did some one-on-one in consulting with the athletes."
And yet, at that time, it wasn't even necessarily strange. The peculiarity, in a way, was not peculiar in the slightest.
When King was in high school, she was the president of the girl's athletic association. At that time, the women's sports programs had no funding and couldn't buy their own equipment. They had to share with the boys' teams, and they could only use the good gym when the boys weren't using it.
"We were second-class citizens, and that was a very common thing," King says. "So being a nutritionist, which is a female-dominated profession, it was very common for me to be the only woman to speak to corporations and to sports teams and in fitness areas."
These days, King continues to carve out a unique path. King now runs Helm Publishing, a company that offers further education for dietitians, nurses and other health professionals. But she doesn't forget her three years with the Broncos.
"I think that maybe what it was, was when you're out there, even though you don't get many hours, you don't have a huge influence," King says, "but you talk about it and people see that it can be done and teams think, We can have that too."
Berning can be seen as proof of that. The longtime nutritionist for the team also consulted for other professional and collegiate sports teams, including the Colorado Rockies and University of Colorado Buffaloes, and is now a professor and chair in the department of health science at the University of Colorado-Colorado Springs.
Over the course of pro football history, a select few individual can help guide teams as visionaries in their fields. For the Broncos, Kathy King and Jackie Berning did that against the odds and helped shape the future of the franchise and professional football.