Football is here, signaled by the sport's annual training camps, which open throughout the NFL this week.
The Broncos have announced their schedule of open practices to fans, with the first practice set for Thursday, July 28 and the last practice open to fans slated for Wednesday, Aug. 17.
Once again, the Broncos will conduct training camp at the team headquarters, which is convenient for everyone involved. In the state of the NFL today, with so many league-sanctioned offseason workouts and drills, the players are closer to game-ready than they ever were before, meaning there just is no need to spend a month at a college campus.
But in the 57-year history of the Broncos, the team has pretty much done it all.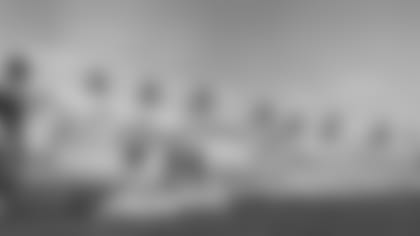 The first two training camps (in 1960 and 1961) were held at the Colorado School of Mines in Golden, and players who were there have told me that everyone slept on cots in a gym, the food was largely hash, and players came and went like riders on a merry-go-round.
It was cheap, and that was vital at the time. Weight training at that time consisted of buckets filled with various amounts of cement, and a steel rod between the two buckets for lifting. Players lifted more weight by picking buckets with more cement.
When Jack Faulkner came in as general manager/head coach in 1962, he elevated the level of professionalism — or rather, he created the very first level of it— for the Broncos, and they went away to Colorado State University in Fort Collins from 1962-64.
That was also when the Broncos adopted orange and blue as the team colors, hence marking the first era of team identity that would be recognizable today. That 1962 camp in Fort Collins was also the first one in which the team had an actual playbook, again a Faulkner innovation for the fledgling team.
The Broncos went back to the Colorado School of Mines for the 1965-66 seasons, concluding the era in which the Denver franchise was more or less floundering, certainly relative to the rest of pro football.
In 1967, Lou Saban was hired to a 10-year contract as general manager/head coach. He stayed for five, but that was long enough to lay a true foundation for Denver. Among his first accomplishments, with the approval and support of owner Gerald H. Phipps, was to move the team into an actual headquarters of its own. Gerry Phipps had his own construction company, which built the facility at 5700 Logan, and for the first time, the Broncos were not renters.
In keeping with that theme, Saban thought it best for the Broncos to have their training camp at the brand-new headquarters, and they did so from 1967-71.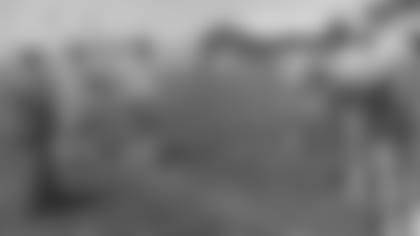 For the first time, enthusiasm ran very high, as it was known by all that Saban was a no-nonsense professional.
All training camp practices were open to the public and I went to many of them, with my father generously allowing me to take a break from farming duties to attend. A couple of times my father took time out to come with me, and I doubt that he had any idea how much it meant to me. My memory and my eyes still get misty when I think of watching Broncos practices with my dad.
In 1972, Saban was gone and John Ralston had arrived, again as general manager/head coach, and he wanted a fresh start. Ralston came to Denver on the heels of back-to-back Rose Bowl wins at Stanford. He was a master organizer an wanted team focus to be at a high level, so for the only time in team history, the Broncos went out of state for training camp to Cal Poly Pomona, in the Los Angeles suburb of Pomona.
The school had its own farm and prided itself on the culinary program, so this was the first time the Broncos had structured, organized, high quality meals three times a day. They stayed in Pomona through 1975, and Ralston delivered the team's first two winning seasons with Cal Poly Pomona as the camp site.
Ralston had established a winning team on the cusp of the playoffs by 1976, so that year he felt the California mission was completed and the Broncos once again moved camp to CSU in Fort Collins, where they stayed through 1981.
That was where I had my first camps as an employee, starting in 1977. These were tough practices, two-a-days every day for a month, full pads at every practice, lots of contact, including Oklahoma drills, and no water. The team got a Popsicle break halfway through each practice.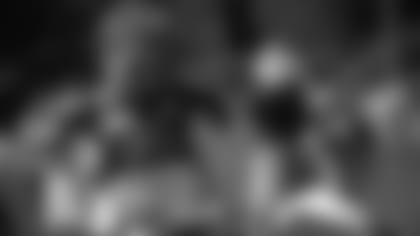 Red Miller had come aboard as head coach in 1977, and he remains a pivotal figure in Broncos history. Denver had never made the playoffs before Red arrived, and he not only took the Broncos to the Super Bowl in 1977, but helped build the culture that has continued ever since.
The team's contract to keep its training camp at CSU ran through 1981, so when Dan Reeves arrived that year camp stayed in Fort Collins, but new fields were being built at the University of Northern Colorado in Greeley and UNC made the Broncos a great offer that included much more practice space.
So to Greeley we went in 1982, staying there for the longest tenure of any training camp location, through the 2002 camp for a total of 21 years.
In one of the more vivid memories from Greeley, I remember John Elway wanting to get a haircut but just never having the time to do so as a rookie in the 1983 camp. So I arranged for an off-duty Greeley barber to cut John's hair at his home, and had a Greeley policeman meet John after the last meeting of the day to take him to and from his hair appointment. The barber did a nice, clean job, as I recall.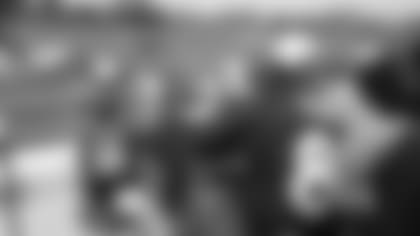 The next change, which brought training camp back to Denver, was precipitated by the state-of-the-art facility that the Broncos call home as well as by the changes in the game as well.
Now, offseason conditioning and on-field programs create a sense within the game that camps do not have to be as long, as well as the players and teams having agreed on a set limited number of practices on the field, practices in pads, and so forth.
Any time you come into training camp as the defending world champions, you do so with the certainty that your program is functioning at the highest level.
It all begins this week, and every aspect of training camp has been taken into account as the Broncos enter their 14th training camp at team headquarters, named UCHealth Training Center in 2015.
Everything is first class, and no one will be doing conditioning drills with buckets of cement.