Q: You're a California guy, but we've seen your support on Twitter and Instagram for a while. Where did being a Broncos fan come from?**
A: The support came from my father. My father played high school football in the valley, the San Fernando Valley, and I believe John Elway went to a rival high school [Granada Hills High School]. My dad ended up following John Elway all the way through college and ultimately to the NFL and that just became his team. Growing up watching football with my pops, the Broncos became my team. I've been a fan since I was about maybe 9, 10 years old.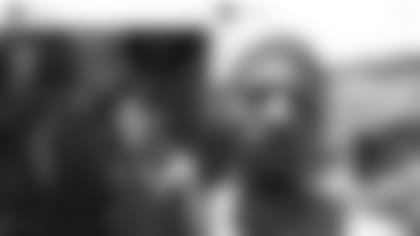 Q: It's been a wild season. If you were able to watch them every week, could you tell they had the ultimate greatness inside them that led to their final accomplishment?
A: I definitely did. I talk to Cody Latimer on a pretty good basis and I was keeping tabs with him, but I would definitely follow up. I would watch him. I'd have a couple friends over who were rooting for the Chargers or something like that who would come to my place to watch the football games.
But I followed them throughout the whole season and defensively I knew we had. I'd been saying it all along: We probably have the best cornerback tandem in the NFL, with Chris Harris and [Aqib] Talib. You know Von Miller is special, [Danny] Trevathan is special. DeMarcus Ware is a legend. Man, we just had so many guys on the defensive end. I knew Peyton [Manning] was aging a little bit, a little banged up. I knew it was going to be rough on the offensive end, but defensively, I knew we had enough to take it there.
Q: Did you have a favorite moment from the season? Like Bradley Roby's fumble return or a some kind of last-second heroics?
A: Man, I think it's just the Super Bowl game. I think what Von Miller was doing was special. With all the hype building up with Cam [Newton]—[and] rightfully so—he was playing at the highest level and was the best quarterback at that time, and what Von Miller did was special, from the sack leading to the fumble into the end zone, from just the pressure he was putting on Cam, I thought what he did was—we won't see a linebacker have an impact on a game like that for a while.
Q: We know Cody's an Indiana guy. Is that how you and him connected?
A: Yeah, that's how we linked up. I've talked to a couple guys through social media. Chris Harris, we exchanged a couple words through social media, and that's how me and Cody linked up, through social media. We exchanged numbers and we've been talking since.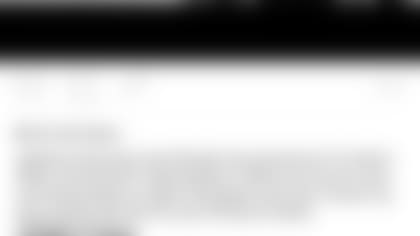 Q: Obviously the Broncos are in town for the NFL Scouting Combine. Do you have anything you'd like to see them do to add on to their Super Bowl season?A: Right now, the only thing I'm looking forward to is seeing what what we're doing for the future from the quarterback position. Obviously, you would love for Peyton to come back; there's just something about him behind the center, but I understand, man, it would be a beautiful way for him to go out. I liked what [Brock] Osweiler did in place of Peyton. So, we'll see. I think position-wise, we're pretty stacked from every position. It'd be nice to see one of these little speed backs. I just looked at one of the guys who ran a 4.29 from Georgia. It'd be nice to see him in the backfield.
Q: As a big Broncos fan, is there anything you'd like to say to the rest of Broncos Country or to the team?
A: Man, I'm just amazed. I'm completely happy. Me and my dad actually talked and we were watching the game through Facetime and we were both just excited. We're big Broncos fans, we love the Broncos. I'm just happy. I'm just happy we were able to do it, happy to send Peyton out in the right way and let's repeat.