Before you went to college, you were working in a factory. What did you do there?
Radiator factory — for 18-wheelers and John Deere tractors and stuff like that. I assembled radiators. I put radiators together and I did different parts of the radiator every day. One day I would insert tubes, the next day I may be putting on the lid. So I just did different stuff every day.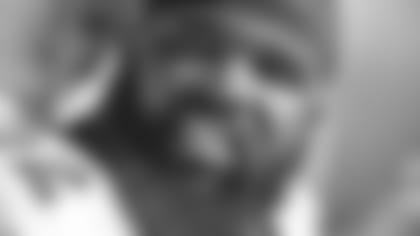 Do you remember how to do it?
I think if I went back today I could still, after about one radiator, I could get it back together. But they hate when you mess up a radiator. Even one radiator, they'd be pretty pissed.
When you were working at the radiator factory, what did you envision as your future?
At the time, I was just looking forward to just moving up in the company and someday becoming the guy that made $18 an hour, but after working there for a few months, I started looking around and I noticed that I wanted something different [in] life. So I started to inspire myself and shoot for something different.
How have you been enjoying fatherhood?
It's been great, man. I've been having a lot of success with it. I spend a lot of time with my kids, it's been a lot of fun. I'm looking forward to the future.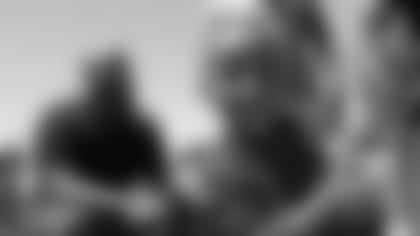 What have been some of your favorite moments from fatherhood, seeing them grow up, those kind of defining moments?
The first time he [Sylvester Jr.] walked. He's my oldest son. I got a youngest now four months old and seeing my oldest start walking, I'm going through the whole process again. It's kind of like redoing the whole thing, just enjoying the moments. It's a beautiful thing.
How have you gained perspective about your father?
I've got a great father, man, and that's what inspired me to be an even better father than the one I had. My father was great, still is great to this day and I was blessed to have him in my life. I was raised by my father, so I want to be a very great father to my sons and raise them the best ways I know how.
Did he help drive you to go to college?
Yeah, he pushed me to stay in school and do the right thing. He really pushed me to play football, which I didn't want to play but I ended up playing, and look where I ended up.
You grew up in St. Louis before moving to Jefferson City, Missouri, in high school. How different was it living in those two places?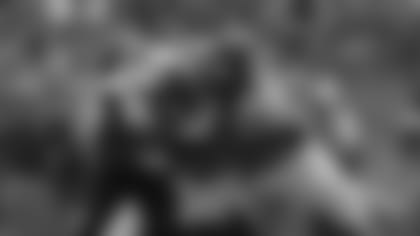 St. Louis was a pretty rough city. It was hard for me to stay in school. I had a lot of stuff going on in my home life, as well as at school. When I was able to move to Jefferson City, it was a little bit easier on me because it was a much more peaceful city and a lot more people there supported me. I was actually excited to be there, and I was able to graduate and go to college.
I've seen Defensive Line Coach Bill Kollar interact with you and your son before. He has a loud bark during practice but what's the environment he instills in the group that we don't see?
Coach Kollar is a very family-oriented person. He loves talking about his grandkids. I tell you what, if you get him started talking about his grandkids, boy, you can put the biggest smile in the world on his face. And that just goes to show you what type of person he is. He's a tough coach, but he's a good person.
From your first Super Bowl to your second Super Bowl, how did you change your preparation for the second? Did it change? My first Super Bowl, I was very nervous. I couldn't really sleep. I was just panicking a lot, and I was just like, "This is the biggest game of my life." And then going into my second Super Bowl, I was just so relaxed. I was like, "I just got to go out there, do my job and do it the best that I know how and we're going to have a good game. We're going to be able to win the Super Bowl." My first Super Bowl, my rookie year, I was starting. So I was nervous. I didn't know what to do. My second Super Bowl, I was just so much more relaxed. That's what I remember, just being more relaxed and excited.