ENGLEWOOD, Colo. — National ESPN correspondent and Pro Football Hall of Fame Contributors Committee voter Sal Paolantonio said Wednesday that Broncos Owner Pat Bowlen's case for Hall of Fame induction is "an absolute slam dunk."
Bowlen could earn one of the Contributors Committee's two nominations for this year's Hall of Fame class when the voters convene on Aug. 23. Paolantonio, who has served as one of the committee's nine members for the last five years, could be among the five voters who will choose this year's nominees.
A candidate must receive three votes in order to move forward to February's finalist vote.
Paolantonio, who has previously presented Bowlen's case for the Hall of Fame to the Contributors Committee, told Orange & Blue 760 he believes Bowlen's Hall of Fame induction is "long overdue."
"I have always thought that Pat Bowlen should be one of the first owners under this category put into the Hall of Fame," Paolantonio said. "It is definitely overdue. There is nobody, in my view, no owner in the NFL, who deserves to go in before Pat Bowlen at this point. I think he should be absolutely confirmed by the Contributors Committee on Aug. 23. There will be five members in the room in Canton, Ohio. He needs three votes. I presented Pat Bowlen a couple of years ago, and we fell one vote short. I feel bad about that. But the time is absolutely now.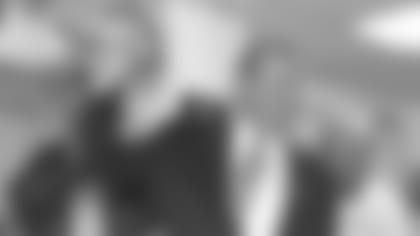 "With Mr. B, you have a standard of sustained excellence over decades. When you look at the winningest NFL owners of all time, he is No. 5 on the list with 348 total wins. But he's got 10.2 wins a year, which is No. 1 all-time. A winning percentage of .602. So, sustained excellence as an owner. I would think it is an absolute slam dunk to put him in. And then the contribution that this man has made to pro football west of the Mississippi is unprecedented. He opened up the game to an entire culture that really didn't have access to the game. That, to me, in and of itself, should put him in the Hall of Fame.
"And only two Hall of Fame owners — Pittsburgh's Dan Rooney and Lamar Hunt of the Kansas City Chiefs — served on more NFL committees. So his contribution to the league itself — the apparatus of the league and the apparatus of pro football — to me, he deserves to be in the Hall of Fame, and it's long overdue."
Paolantonio added, though, that Bowlen never expected or even wanted the attention that came with that success.
"[He was the] absolute gold standard — the way he treated players, the way he supported his organization," Paolantonio said. "And here's the thing: We all know Mr. B never stepped in front of the camera unless he was pushed. This is a guy that wanted to make all the contributions but never expected to have the limelight or the credit. A total gentleman in the way he handled his relationships within the league."
Paolantonio, who also referenced Bowlen's contributions to stadium construction and TV contracts, said other NFL owners should support Bowlen's Hall of Fame case for all he did for them and the league.
"Pat Bowlen — along with a couple of other owners, Jerry Jones among them — really took the NFL from about a $1.3 billion operation in 1990 to a $13, $14, $15 billion operation in 2016," Paolantonio said. "It's really crazy. His contribution to stadium construction, which directly impacts the fans' experience; his contribution to the TV contract, which directly impacts NFL players on all teams. NFL players, NFL owners just had a windfall of over a quarter of a billion dollars per team from the NFL TV package. That doesn't happen without Pat Bowlen."
Still, Paolantonio emphasized "a lot can happen" inside the room when the Contributors Committee comes together to meet, and that nothing is ever a sure thing.
"A lot can happen," Paolantonio said. "You don't just roll your glove out onto the field and expect to win the game in a situation like this. You've got to make sure that the word gets out. Sometimes, just the support that bubbles up from fans and the members of the media — and you don't have to lobby. This stuff sells itself, and Mr. B's accomplishments sell themselves.
"You don't have to go out of the way to lobby for this man to belong in the Hall of the Fame. Just present the facts. The facts speak for themselves. It's long overdue. Mr. B needs to go into the Hall of Fame in the Class of 2019 and — knock on wood, pray to the baby Jesus — I hope that he gets the three required votes in the room this year."