ENGLEWOOD, Colo. —** LSU has an opening at head coach after firing Les Miles, and Broncos Head Coach Gary Kubiak thinks the answer could be on his staff.
When prompted with the possibility of LSU alumnus and Wide Receivers Coach Tyke Tolbert being approached about the position, Kubiak said he'd be happy for Tolbert to get that opportunity if it arose, or for anyone else on his staff if they had similar options.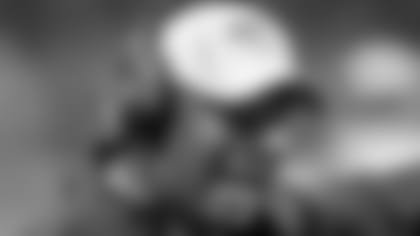 "I think that's great," Kubiak said. "Obviously we've got a very strong staff, some really good coaches and good people, guys working a lot ... to get opportunities like that. I know Tyke is a big Tigers fan and LSU graduate, so I think for his name to come up in a situation like that is exceptional.
"He's an amazing coach, a great person, handles personalities extremely well [and] gets the most out of his players. So I think that would be an exceptional thought. He's a heck of a football coach."
Tolbert graduated from LSU with bachelor's and master's degrees. He began his coaching career as a graduate assistant with the Tigers in the spring of 1994. Tolbert spent seven years coaching in the state of Louisiana after that, including four at Northeast Louisiana University (1994, 1995-97) and three years at the University of Louisiana-Lafayette (1991-2001).